Faculty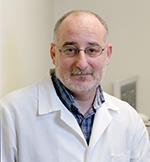 Howard Neil Hodis
Professor of Medicine;Harry J. Bauer and Dorothy Bauer Rawlins Professorship in Cardiology
Medicine
CSC 132
Health Sciences Campus
Los Angeles
Contact
North American Menopause Society: Thomas Clarkson Outstanding Clinical and Basic Science Research Award, 2010
Association of American Physicians: AAP Member, 2008
Western Society for Clinical Investigation: Member, 2008
National Aeronautics and Space Administration: NASA Inventions and Contributions Board Space Act Award, 2008
Western Society for Clinical Investigation: WSCI Member, 2008
Association of American Physicians: Member, 2008
American Heart Association: Fellow, 1991
Department of Family Medicine, USC: Outstanding Teacher Award, 1991
American Heart Association: AHA Fellow, 1991
: Phi Beta Kappa, 1979
USC: Outstanding Young Men of America Award, Phi Kappa Phi, 1976
USC: Alpha Mu Gamma, 1976
Generalizability of cognitive results from clinical trial participants to an older adult population: Addressing external validity Alzheimers Dement (Amst). 2023 Apr-Jun; 15(2):e12417. . View in PubMed
Menopausal Hormone Therapy and Subclinical Cardiovascular Disease in Women With and Without Human Immunodeficiency Virus Clin Infect Dis. 2023 02 08; 76(3):e661-e670. . View in PubMed
The severity of individual menopausal symptoms, cardiovascular disease, and all-cause mortality in the Women's Health Initiative Observational Cohort Menopause. 2022 Dec 01; 29(12):1365-1374. . View in PubMed
Correction: Childhood traffic-related air pollution and adverse changes in subclinical atherosclerosis measures from childhood to adulthood Environ Health. 2022 Nov 16; 21(1):110. . View in PubMed
Author Correction: Combined protein and transcript single-cell RNA sequencing in human peripheral blood mononuclear cells BMC Biol. 2022 Oct 20; 20(1):237. . View in PubMed
Concentrations of endogenous sex steroid hormones and SHBG in healthy postmenopausal women J Steroid Biochem Mol Biol. 2022 Oct; 223:106080. . View in PubMed
Menopausal Hormone Replacement Therapy and Reduction of All-Cause Mortality and Cardiovascular Disease: It Is About Time and Timing Cancer J. 2022 May-Jun 01; 28(3):208-223. . View in PubMed
Single cell transcriptomics and TCR reconstruction reveal CD4 T cell response to MHC-II-restricted APOB epitope in human cardiovascular disease Nat Cardiovasc Res. 2022 May; 1(5):462-475. . View in PubMed
Comparison of Cardiovascular Disease Risk Factors Between 2 Subclinical Atherosclerosis Measures in Healthy Postmenopausal Women: Carotid Artery Wall Thickness and Echogenicity: Carotid Artery Wall Thickness and Echogenicity J Ultrasound Med. 2022 Apr 07. . View in PubMed
Gut Microbiota, Plasma Metabolomic Profiles, and Carotid Artery Atherosclerosis in HIV Infection Arterioscler Thromb Vasc Biol. 2022 08; 42(8):1081-1093. . View in PubMed
Effect of menopausal hormone therapy on arterial wall echomorphology: Results from the Early versus Late Intervention Trial with Estradiol (ELITE) Maturitas. 2022 08; 162:15-22. . View in PubMed
Grayscale Ultrasound Texture Features of Carotid and Brachial Arteries in People With HIV Infection Before and After Antiretroviral Therapy J Am Heart Assoc. 2022 03; 11(5):e024142. . View in PubMed
Combined protein and transcript single-cell RNA sequencing in human peripheral blood mononuclear cells BMC Biol. 2022 09 01; 20(1):193. . View in PubMed
Subclinical carotid artery atherosclerosis and cognitive function in older adults Alzheimers Res Ther. 2022 05 07; 14(1):63. . View in PubMed
Effect of menopausal hormone therapy on methylation levels in early and late postmenopausal women Clin Epigenetics. 2022 07 18; 14(1):90. . View in PubMed
Use of oral estradiol plus vaginal progesterone in healthy postmenopausal women Maturitas. 2021 Dec; 154:13-19. . View in PubMed
Determinants of attained estradiol levels in response to oral estradiol plus progesterone therapy Climacteric. 2021 04; 24(2):194-199. . View in PubMed
Hormone replacement therapy - where are we now? Climacteric. 2021 02; 24(1):3-10.. View in PubMed
Nattokinase atherothrombotic prevention study: A randomized controlled trial Clin Hemorheol Microcirc. 2021; 78(4):339-353. . View in PubMed
Childhood traffic-related air pollution and adverse changes in subclinical atherosclerosis measures from childhood to adulthood Environ Health. 2021 04 14; 20(1):44. . View in PubMed
Classical monocyte transcriptomes reveal significant anti-inflammatory statin effect in women with chronic HIV Cardiovasc Res. 2021 03 21; 117(4):1166-1177. . View in PubMed
Brief Report: Subclinical Carotid Artery Atherosclerosis Is Associated With Increased Expression of Peripheral Blood IL-32 Isoforms Among Women Living With HIV J Acquir Immune Defic Syndr. 2021 10 01; 88(2):186-191. . View in PubMed
Brain delivery of supplemental docosahexaenoic acid (DHA): A randomized placebo-controlled clinical trial EBioMedicine. 2020 Sep; 59:102883. . View in PubMed
Short Communication: Carotid Artery Plaque Burden in HIV Is Associated with Soluble Mediators and Monocytes AIDS Res Hum Retroviruses. 2020 12; 36(12):1020-1023. . View in PubMed
Factors Associated With Serum Estradiol Levels Among Postmenopausal Women Using Hormone Therapy Obstet Gynecol. 2020 10; 136(4):675-684. . View in PubMed
Effects of Estradiol Dose and Serum Estradiol Levels on Metabolic Measures in Early and Late Postmenopausal Women in the REPLENISH Trial J Womens Health (Larchmt). 2020 08; 29(8):1052-1058. . View in PubMed
Serum Metabolomic Response to Low- and High-Dose Vitamin E Supplementation in Two Randomized Controlled Trials Cancer Epidemiol Biomarkers Prev. 2020 07; 29(7):1329-1334. . View in PubMed
Association of oral estradiol dose/levels with coagulation measures in early/late postmenopausal women Climacteric. 2020 06; 23(3):273-278. . View in PubMed
Association of hot flushes with ghrelin and adipokines in early versus late postmenopausal women Menopause. 2020 05; 27(5):512-518. . View in PubMed
Heart fat and carotid artery atherosclerosis progression in recently menopausal women: impact of menopausal hormone therapy: The KEEPS trial Menopause. 2020 03; 27(3):255-262. . View in PubMed
Brief Report: Cystatin C-Based Estimation of Glomerular Filtration Rate and Association With Atherosclerosis Imaging Markers in People Living With HIV J Acquir Immune Defic Syndr. 2020 12 01; 85(4):466-469. . View in PubMed
Menopause Transition and Cardiovascular Disease Risk: Implications for Timing of Early Prevention: A Scientific Statement From the American Heart Association Circulation. 2020 12 22; 142(25):e506-e532. . View in PubMed
Feasibility of quantifying change in immune white cells in abdominal adipose tissue in response to an immune modulator in clinical obesity PLoS One. 2020; 15(9):e0237496. . View in PubMed
Statin therapy: does sex matter? Menopause. 2019 12; 26(12):1425-1435.. View in PubMed
Hierarchical measurement structure in the Women's Health Questionnaire: a confirmatory factor analysis Climacteric. 2019 10; 22(5):448-453. . View in PubMed
The Kronos Early Estrogen Prevention Study (KEEPS): what have we learned? Menopause. 2019 09; 26(9):1071-1084.. View in PubMed
Changes in carotid artery intima-media thickness 3 years after cessation of menopausal hormone therapy: follow-up from the Kronos Early Estrogen Prevention Study Menopause. 2019 01; 26(1):24-31. . View in PubMed
Apolipoprotein E4 genotype in combination with poor metabolic profile is associated with reduced cognitive performance in healthy postmenopausal women: implications for late onset Alzheimer's disease Menopause. 2019 01; 26(1):7-15. . View in PubMed
Association of Lipidomic Profiles With Progression of Carotid Artery Atherosclerosis in HIV Infection JAMA Cardiol. 2019 12 01; 4(12):1239-1249. . View in PubMed
Effect of ApoE4 Genotype on the Association Between Metabolic Phenotype and Subclinical Atherosclerosis in Postmenopausal Women Am J Cardiol. 2019 10 01; 124(7):1031-1037. . View in PubMed
Differential Effect of Plasma Estradiol on Subclinical Atherosclerosis Progression in Early vs Late Postmenopause J Clin Endocrinol Metab. 2019 02 01; 104(2):293-300. . View in PubMed
Inflammatory biomarkers and subclinical carotid atherosclerosis in HIV-infected and HIV-uninfected men in the Multicenter AIDS Cohort Study PLoS One. 2019; 14(4):e0214735. . View in PubMed
Plasma acylcarnitines and progression of carotid artery atherosclerosis in HIV infection AIDS. 2019 05 01; 33(6):1043-1052. . View in PubMed
Elevated Plasma Ceramides Are Associated With Antiretroviral Therapy Use and Progression of Carotid Artery Atherosclerosis in HIV Infection Circulation. 2019 04 23; 139(17):2003-2011. . View in PubMed
Loss of CXCR4 on non-classical monocytes in participants of the Women's Interagency HIV Study (WIHS) with subclinical atherosclerosis Cardiovasc Res. 2019 05 01; 115(6):1029-1040. . View in PubMed
Elevated Microparticle Tissue Factor Activity Is Associated With Carotid Artery Plaque in HIV-Infected Women J Acquir Immune Defic Syndr. 2019 05 01; 81(1):36-43. . View in PubMed
Menopausal hormone therapy and breast cancer: what is the evidence from randomized trials? Climacteric. 2018 12; 21(6):521-528.. View in PubMed
Cardiovascular risk after withdrawal of hormone therapy Menopause. 2018 04; 25(4):365-367. . View in PubMed
Carotid artery atherosclerosis is associated with mortality in HIV-positive women and men AIDS. 2018 10 23; 32(16):2393-2403. . View in PubMed
Plasma Tryptophan-Kynurenine Metabolites Are Altered in Human Immunodeficiency Virus Infection and Associated With Progression of Carotid Artery Atherosclerosis Clin Infect Dis. 2018 07 02; 67(2):235-242. . View in PubMed
Testosterone Therapy in Men With Hypogonadism: An Endocrine Society Clinical Practice Guideline J Clin Endocrinol Metab. 2018 05 01; 103(5):1715-1744. . View in PubMed
Gut Microbial-Related Choline Metabolite Trimethylamine-N-Oxide Is Associated With Progression of Carotid Artery Atherosclerosis in HIV Infection J Infect Dis. 2018 09 22; 218(9):1474-1479. . View in PubMed
Humanin Prevents Age-Related Cognitive Decline in Mice and is Associated with Improved Cognitive Age in Humans Sci Rep. 2018 09 21; 8(1):14212. . View in PubMed
Carotid Artery Stiffness and Cognitive Decline Among Women With or at Risk for HIV Infection J Acquir Immune Defic Syndr. 2018 07 01; 78(3):338-347. . View in PubMed
Niacin and heart disease prevention: Engraving its tombstone is a mistake J Clin Lipidol. 2017 Nov - Dec; 11(6):1309-1317. . View in PubMed
Menopausal hormone therapy for primary prevention: why the USPSTF is wrong Climacteric. 2017 Oct; 20(5):402-413. . View in PubMed
Menopausal hormone therapy for primary prevention: why the USPSTF is wrong Menopause. 2017 10; 24(10):1101-1112. . View in PubMed
Carotid Artery Intima-Media Thickness and Subclinical Atherosclerosis in Women With Remote Histories of Preeclampsia: Results From a Rochester Epidemiology Project-Based Study and Meta-analysis Mayo Clin Proc. 2017 09; 92(9):1328-1340. . View in PubMed
Longitudinal changes in menopausal symptoms comparing women randomized to low-dose oral conjugated estrogens or transdermal estradiol plus micronized progesterone versus placebo: the Kronos Early Estrogen Prevention Study Menopause. 2017 03; 24(3):238-246. . View in PubMed
Effects of Oral vs Transdermal Estrogen Therapy on Sexual Function in Early Postmenopause: Ancillary Study of the Kronos Early Estrogen Prevention Study (KEEPS) JAMA Intern Med. 2017 10 01; 177(10):1471-1479. . View in PubMed
Genome-wide admixture and association study of subclinical atherosclerosis in the Women's Interagency HIV Study (WIHS) PLoS One. 2017; 12(12):e0188725. . View in PubMed
Estradiol Therapy After Menopause Mitigates Effects of Stress on Cortisol and Working Memory J Clin Endocrinol Metab. 2017 12 01; 102(12):4457-4466. . View in PubMed
Association of Macrophage Inflammation Biomarkers With Progression of Subclinical Carotid Artery Atherosclerosis in HIV-Infected Women and Men J Infect Dis. 2017 05 01; 215(9):1352-1361. . View in PubMed
Cognitive effects of estradiol after menopause: A randomized trial of the timing hypothesis Neurology. 2016 Aug 16; 87(7):699-708. . View in PubMed
Impaired coronary artery distensibility is an endothelium-dependent process and is associated with vulnerable plaque composition Clin Physiol Funct Imaging. 2016 Jul; 36(4):261-8. . View in PubMed
Identifying postmenopausal women at risk for cognitive decline within a healthy cohort using a panel of clinical metabolic indicators: potential for detecting an at-Alzheimer's risk metabolic phenotype Neurobiol Aging. 2016 Apr; 40:155-163. . View in PubMed
Vascular Effects of Early versus Late Postmenopausal Treatment with Estradiol N Engl J Med. 2016 Mar 31; 374(13):1221-31. . View in PubMed
Specific cell-derived microvesicles: Linking endothelial function to carotid artery intima-media thickness in low cardiovascular risk menopausal women Atherosclerosis. 2016 Mar; 246:21-8. . View in PubMed
Effect of Reproductive History and Exogenous Hormone Use on Cognitive Function in Mid- and Late Life J Am Geriatr Soc. 2016 12; 64(12):2448-2456. . View in PubMed
Prenatal Air Pollution Exposures, DNA Methyl Transferase Genotypes, and Associations with Newborn LINE1 and Alu Methylation and Childhood Blood Pressure and Carotid Intima-Media Thickness in the Children's Health Study Environ Health Perspect. 2016 12; 124(12):1905-1912. . View in PubMed
Back to the future: Hormone replacement therapy as part of a prevention strategy for women at the onset of menopause Atherosclerosis. 2016 11; 254:282-290. . View in PubMed
Non-classical monocytes predict progression of carotid artery bifurcation intima-media thickness in HIV-infected individuals on stable antiretroviral therapy HIV Clin Trials. 2016 05; 17(3):114-22. . View in PubMed
Association of bilateral oophorectomy with cognitive function in healthy, postmenopausal womenFertil Steril. 2016 09 01; 106(3):749-756. e2. . View in PubMed
Pharmacogenomics of estrogens on changes in carotid artery intima-medial thickness and coronary arterial calcification: Kronos Early Estrogen Prevention Study Physiol Genomics. 2016 Jan; 48(1):33-41. . View in PubMed
HIV Infection and Carotid Artery Intima-media Thickness: Pooled Analyses Across 5 Cohorts of the NHLBI HIV-CVD Collaborative Clin Infect Dis. 2016 07 15; 63(2):249-56. . View in PubMed
Prenatal Air Pollution Exposure and Early Cardiovascular Phenotypes in Young Adults PLoS One. 2016; 11(3):e0150825. . View in PubMed
Telmisartan to reduce cardiovascular risk in older HIV-infected adults: a pilot study HIV Clin Trials. 2015 Oct; 16(5):197-206. . View in PubMed
A prospective, randomized clinical trial of antiretroviral therapies on carotid wall thickness AIDS. 2015 Sep 10; 29(14):1775-83. . View in PubMed
Extended-Release Niacin Versus Fenofibrate in HIV-Infected Participants With Low High-Density Lipoprotein Cholesterol: Effects on Endothelial Function, Lipoproteins, and Inflammation Clin Infect Dis. 2015 Sep 01; 61(5):840-9. . View in PubMed
HIV Infection Is Associated With Progression of Subclinical Carotid Atherosclerosis Clin Infect Dis. 2015 Aug 15; 61(4):640-50. . View in PubMed
Effects of Testosterone Administration for 3 Years on Subclinical Atherosclerosis Progression in Older Men With Low or Low-Normal Testosterone Levels: A Randomized Clinical Trial JAMA. 2015 Aug 11; 314(6):570-81. . View in PubMed
Effects of Hormone Therapy on Cognition and Mood in Recently Postmenopausal Women: Findings from the Randomized, Controlled KEEPS-Cognitive and Affective Study PLoS Med. 2015 Jun; 12(6):e1001833; discussion e1001833. . View in PubMed
Methods and baseline cardiovascular data from the Early versus Late Intervention Trial with Estradiol testing the menopausal hormone timing hypothesis Menopause. 2015 Apr; 22(4):391-401. . View in PubMed
Hormone therapy and risk of all-cause mortality in women treated with statins Menopause. 2015 Apr; 22(4):363-4. . View in PubMed
Abnormal blood rheology and chronic low grade inflammation: possible risk factors for accelerated atherosclerosis and coronary artery disease in Lewis negative subjects Atherosclerosis. 2015 Mar; 239(1):248-51. . View in PubMed
Echolucency of the carotid artery intima-media complex and intima-media thickness have different cardiovascular risk factor relationships: the Women's Interagency HIV Study J Am Heart Assoc. 2015 Feb 19; 4(2). . View in PubMed
Association of endogenous sex hormones with adipokines and ghrelin in postmenopausal women J Clin Endocrinol Metab. 2015 Feb; 100(2):508-15. . View in PubMed
T-cell activation, both pre- and post-HAART levels, correlates with carotid artery stiffness over 65 years among HIV-infected women in the WIHS. J Acquir Immune Defic Syndr. 2014 Nov 01; 67(3):349-56. . View in PubMed
Prevention of diseases after menopause Climacteric. 2014 Oct; 17(5):540-56. . View in PubMed
Arterial imaging outcomes and cardiovascular risk factors in recently menopausal women: a randomized trial Ann Intern Med. 2014 Aug 19; 161(4):249-60. . View in PubMed
Hormone replacement therapy and the association with coronary heart disease and overall mortality: clinical application of the timing hypothesis J Steroid Biochem Mol Biol. 2014 Jul; 142:68-75. . View in PubMed
Effect of prior oophorectomy on changes in bone mineral density and carotid artery intima-media thickness in postmenopausal women Fertil Steril. 2014 Apr; 101(4):1117-22. . View in PubMed
NOS1 methylation and carotid artery intima-media thickness in children Circ Cardiovasc Genet. 2014 Apr; 7(2):116-22. . View in PubMed
Associations between urine excretion of isoflavonoids and cognition in postmenopausal women in the Women's Isoflavone Soy Health clinical trial J Am Geriatr Soc. 2014 Apr; 62(4):629-35. . View in PubMed
Immunologic predictors of coronary artery calcium progression in a contemporary HIV cohort AIDS. 2014 Mar 27; 28(6):831-40. . View in PubMed
Menopausal hormone therapy and prevention of chronic diseases: IMS members react to the recent JAMA paper Climacteric. 2014 Feb; 17(1):99-101. . View in PubMed
Predictors of subclinical atherosclerosis in women with spinal cord injury Top Spinal Cord Inj Rehabil. 2014; 20(2):90-5. . View in PubMed
Components of air pollution and cognitive function in middle-aged and older adults in Los Angeles Neurotoxicology. 2014 Jan; 40:1-7. . View in PubMed
Response letter to DrTimo Strandberg. J Am Geriatr Soc. 2014 Jan; 62(1):206-7. . View in PubMed
Reduced CD14 expression on classical monocytes and vascular endothelial adhesion markers independently associate with carotid artery intima media thickness in chronically HIV-1 infected adults on virologically suppressive anti-retroviral therapy Atherosclerosis. 2014 Jan; 232(1):52-8. . View in PubMed
The KEEPS-Cognitive and Affective Study: baseline associations between vascular risk factors and cognition J Alzheimers Dis. 2014; 40(2):331-41. . View in PubMed
Cognition, mood, and physiological concentrations of sex hormones in the early and late postmenopause Proc Natl Acad Sci U S A. 2013 Dec 10; 110(50):20290-5. . View in PubMed
Blunted nocturnal cortisol rise is associated with higher carotid artery intima-media thickness (CIMT) in overweight African American and Latino youth Psychoneuroendocrinology. 2013 Sep; 38(9):1658-67. . View in PubMed
Effect of isoflavone soy protein supplementation on endometrial thickness, hyperplasia, and endometrial cancer risk in postmenopausal women: a randomized controlled trial Menopause. 2013 Aug; 20(8):840-4. . View in PubMed
Ectopic fat and adipokines in metabolically benign overweight/obese women: the Kronos Early Estrogen Prevention Study Obesity (Silver Spring). 2013 Aug; 21(8):1726-33. . View in PubMed
Response to letter regarding article, "Childhood air pollutant exposure and carotid artery intima–media thickness in young adults" Circulation. 2013 Jun 04; 127(22):e659. . View in PubMed
Treatment-related changes in serum lipids and inflammation: clinical relevance remains unclearAnalyses from the Women's Interagency HIV study. AIDS. 2013 Jun 01; 27(9):1516-9. . View in PubMed
Perturbations of circulating levels of RANKL-osteoprotegerin axis in relation to lipids and progression of atherosclerosis in HIV-infected and -uninfected adults: ACTG NWCS 332/A5078 Study AIDS Res Hum Retroviruses. 2013 Jun; 29(6):938-48. . View in PubMed
The timing hypothesis and hormone replacement therapy: a paradigm shift in the primary prevention of coronary heart disease in womenPart 1: comparison of therapeutic efficacy. J Am Geriatr Soc. 2013 Jun; 61(6):1005-1010. . View in PubMed
The timing hypothesis and hormone replacement therapy: a paradigm shift in the primary prevention of coronary heart disease in womenPart 2: comparative risks. J Am Geriatr Soc. 2013 Jun; 61(6):1011-1018. . View in PubMed
Birth weight and carotid artery intima-media thicknessJ Pediatr. 2013 May; 162(5):906-11. e1-2. . View in PubMed
Gonadotropin and sex steroid levels in HIV-infected premenopausal women and their association with subclinical atherosclerosis in HIV-infected and -uninfected women in the women's interagency HIV study (WIHS) J Clin Endocrinol Metab. 2013 Apr; 98(4):E610-8. . View in PubMed
Self-reported menopausal symptoms, coronary artery calcification, and carotid intima-media thickness in recently menopausal women screened for the Kronos early estrogen prevention study (KEEPS) Fertil Steril. 2013 Apr; 99(5):1385-91. . View in PubMed
Ultrasonographic measures of cardiovascular disease risk in antiretroviral treatment-naive individuals with HIV infection AIDS. 2013 Mar 27; 27(6):929-937. . View in PubMed
Dysfunctional HDL and progression of atherosclerosis in HIV-1-infected and -uninfected adults Lipids Health Dis. 2013 Mar 05; 12:23. . View in PubMed
Pioglitazone slows progression of atherosclerosis in prediabetes independent of changes in cardiovascular risk factors Arterioscler Thromb Vasc Biol. 2013 Feb; 33(2):393-9. . View in PubMed
Genetic polymorphisms associated with carotid artery intima-media thickness and coronary artery calcification in women of the Kronos Early Estrogen Prevention Study Physiol Genomics. 2013 Jan 15; 45(2):79-88. . View in PubMed
Characterization of vascular disease risk in postmenopausal women and its association with cognitive performance PLoS One. 2013; 8(7):e68741. . View in PubMed
Association of subclinical atherosclerosis with lipid levels amongst antiretroviral-treated and untreated HIV-infected women in the Women's Interagency HIV study Atherosclerosis. 2012 Dec; 225(2):408-11. . View in PubMed
Biomarkers of microbial translocation and macrophage activation: association with progression of subclinical atherosclerosis in HIV-1 infection J Infect Dis. 2012 Nov 15; 206(10):1558-67. . View in PubMed
Associations among vascular risk factors, carotid atherosclerosis, and cortical volume and thickness in older adults Stroke. 2012 Nov; 43(11):2865-70. . View in PubMed
Childhood air pollutant exposure and carotid artery intima-media thickness in young adults Circulation. 2012 Sep 25; 126(13):1614-20. . View in PubMed
Vitamin D levels and markers of arterial dysfunction in HIV AIDS Res Hum Retroviruses. 2012 Aug; 28(8):793-7. . View in PubMed
Potential cardiovascular disease risk markers among HIV-infected women initiating antiretroviral treatment J Acquir Immune Defic Syndr. 2012 Aug 01; 60(4):359-68. . View in PubMed
Herpes simplex virus type 2 (HSV-2) as a coronary atherosclerosis risk factor in HIV-infected men: multicenter AIDS cohort study Atherosclerosis. 2012 Aug; 223(2):433-6. . View in PubMed
Cytomegalovirus immunoglobulin G antibody is associated with subclinical carotid artery disease among HIV-infected women J Infect Dis. 2012 Jun 15; 205(12):1788-96. . View in PubMed
Long-term soy isoflavone supplementation and cognition in women: a randomized, controlled trial Neurology. 2012 Jun 05; 78(23):1841-8. . View in PubMed
The timing hypothesis for coronary heart disease prevention with hormone therapy: past, present and future in perspective Climacteric. 2012 Jun; 15(3):217-28. . View in PubMed
Equol production changes over time in postmenopausal women J Nutr Biochem. 2012 Jun; 23(6):573-9. . View in PubMed
Associations between retinol-binding protein 4 and cardiometabolic risk factors and subclinical atherosclerosis in recently postmenopausal women: cross-sectional analyses from the KEEPS study Cardiovasc Diabetol. 2012 May 15; 11:52. . View in PubMed
Intra-thoracic fat, cardiometabolic risk factors, and subclinical cardiovascular disease in healthy, recently menopausal women screened for the Kronos Early Estrogen Prevention Study (KEEPS) Atherosclerosis. 2012 Mar; 221(1):198-205. . View in PubMed
Alterations in platelet function and cell-derived microvesicles in recently menopausal women: relationship to metabolic syndrome and atherogenic risk J Cardiovasc Transl Res. 2011 Dec; 4(6):811-22. . View in PubMed
HRT and breast cancer risk: a realistic perspective Climacteric. 2011 Dec; 14(6):633-6. . View in PubMed
Isoflavone soy protein supplementation and atherosclerosis progression in healthy postmenopausal women: a randomized controlled trial Stroke. 2011 Nov; 42(11):3168-75. . View in PubMed
Hip fracture in postmenopausal women after cessation of hormone therapy: results from a prospective study in a large health management organization Menopause. 2011 Nov; 18(11):1172-7. . View in PubMed
Progression of carotid intima-media thickness in a contemporary human immunodeficiency virus cohort Clin Infect Dis. 2011 Oct; 53(8):826-35. . View in PubMed
Physical activity and sex hormone levels in estradiol- and placebo-treated postmenopausal women Menopause. 2011 Oct; 18(10):1079-86. . View in PubMed
The role of progestogens in regulating matrix metalloproteinase activity in macrophages and microglial cells Neurochem Res. 2011 Oct; 36(10):1870-5. . View in PubMed
Carotid artery intima-media thickness in college students: race/ethnicity matters Atherosclerosis. 2011 Aug; 217(2):441-6. . View in PubMed
T cell activation predicts carotid artery stiffness among HIV-infected women Atherosclerosis. 2011 Jul; 217(1):207-13. . View in PubMed
Subclinical atherosclerosis in Latino youth: progression of carotid intima-media thickness and its relationship to cardiometabolic risk factors J Pediatr. 2011 Jun; 158(6):935-40. . View in PubMed
Pioglitazone for diabetes prevention in impaired glucose tolerance N Engl J Med. 2011 Mar 24; 364(12):1104-15. . View in PubMed
A "window of opportunity:" the reduction of coronary heart disease and total mortality with menopausal therapies is age- and time-dependent Brain Res. 2011 Mar 16; 1379:244-52. . View in PubMed
T cell activation and senescence predict subclinical carotid artery disease in HIV-infected women J Infect Dis. 2011 Feb 15; 203(4):452-63. . View in PubMed
Effect of statins on estrogen and androgen levels in postmenopausal women treated with estradiol Climacteric. 2011 Feb; 14(1):49-53. . View in PubMed
Association between human immunodeficiency virus infection and stiffness of the common carotid artery Stroke. 2010 Oct; 41(10):2163-70. . View in PubMed
Urine accurately reflects circulating isoflavonoids and ascertains compliance during soy intervention Cancer Epidemiol Biomarkers Prev. 2010 Jul; 19(7):1775-83. . View in PubMed
Associations between markers of inflammation and physiological and pharmacological levels of circulating sex hormones in postmenopausal women Menopause. 2010 Jul; 17(4):785-90. . View in PubMed
Drug firm conflicting interestsIf only WHI was done well. BMJ. 2010 Feb 16; 340:c591. . View in PubMed
Ambient air pollution and the progression of atherosclerosis in adults PLoS One. 2010 Feb 08; 5(2):e9096. . View in PubMed
Coronary heart disease and menopause management: the swinging pendulum of HRT Atherosclerosis. 2009 Dec; 207(2):336-40. . View in PubMed
Influence of age and obesity on serum estradiol, estrone, and sex hormone binding globulin concentrations following oral estrogen administration in postmenopausal women J Clin Endocrinol Metab. 2009 Nov; 94(11):4136-43. . View in PubMed
Persistence of the metabolic syndrome and its influence on carotid artery intima media thickness in overweight Latino children Atherosclerosis. 2009 Oct; 206(2):594-8. . View in PubMed
Using basic science to design a clinical trial: baseline characteristics of women enrolled in the Kronos Early Estrogen Prevention Study (KEEPS) J Cardiovasc Transl Res. 2009 Sep; 2(3):228-39. . View in PubMed
Association of hepatitis C virus and HIV infection with subclinical atherosclerosis in the women's interagency HIV study AIDS. 2009 Aug 24; 23(13):1781-4. . View in PubMed
Replication of calpain-10 genetic association with carotid intima-media thickness Atherosclerosis. 2009 Aug; 205(2):503-5. . View in PubMed
Subclinical atherosclerosis is weakly associated with lower cognitive function in healthy hyperhomocysteinemic adults without clinical cardiovascular disease Int J Geriatr Psychiatry. 2009 Apr; 24(4):390-9. . View in PubMed
High-dose B vitamin supplementation and progression of subclinical atherosclerosis: a randomized controlled trial Stroke. 2009 Mar; 40(3):730-6. . View in PubMed
Mildly elevated TSH and cognition in middle-aged and older adults Thyroid. 2009 Feb; 19(2):111-7. . View in PubMed
Polyunsaturated fatty acids and cardiovascular disease: implications for nutrigenetics J Nutrigenet Nutrigenomics. 2009; 2(3):140-8. . View in PubMed
Coronary heart disease and hormone replacement therapy after the menopause Climacteric. 2009; 12 Suppl 1:71-5. . View in PubMed
Relation of Framingham risk score to subclinical atherosclerosis evaluated across three arterial sites Am J Cardiol. 2008 Oct 01; 102(7):825-30. . View in PubMed
Postmenopausal hormone therapy and cardiovascular disease in perspective Clin Obstet Gynecol. 2008 Sep; 51(3):564-80. . View in PubMed
Metabolic syndrome and cognitive function in healthy middle-aged and older adults without diabetes Neuropsychol Dev Cogn B Aging Neuropsychol Cogn. 2008 Sep; 15(5):627-41. . View in PubMed
Low CD4+ T-cell count as a major atherosclerosis risk factor in HIV-infected women and men AIDS. 2008 Aug 20; 22(13):1615-24. . View in PubMed
Can menopausal hormone therapy prevent coronary heart disease? Trends Endocrinol Metab. 2008 Aug; 19(6):206-12.. View in PubMed
HRT in the early menopause: scientific evidence and common perceptions Climacteric. 2008 Aug; 11(4):267-72. . View in PubMed
Estrogen and progestogen use in postmenopausal women: July 2008 position statement of The North American Menopause Society Menopause. 2008 Jul-Aug; 15(4 Pt 1):584-602. . View in PubMed
Effect of pioglitazone on progression of subclinical atherosclerosis in non-diabetic premenopausal Hispanic women with prior gestational diabetes Atherosclerosis. 2008 Jul; 199(1):207-14. . View in PubMed
Putting the latest data into practice: case studies and clinical considerations in menopausal management Cleve Clin J Med. 2008 May; 75 Suppl 4:S25-33. . View in PubMed
Assessing benefits and risks of hormone therapy in 2008: new evidence, especially with regard to the heart Cleve Clin J Med. 2008 May; 75 Suppl 4:S3-12. . View in PubMed
Carotid intima-media thickness (cIMT) cosegregates with blood pressure and renal function in hypertensive Hispanic families Atherosclerosis. 2008 May; 198(1):160-5. . View in PubMed
Inflammatory markers and progression of subclinical atherosclerosis in healthy postmenopausal women (from the Estrogen in the Prevention of Atherosclerosis Trial) Am J Cardiol. 2008 Apr 15; 101(8):1131-3. . View in PubMed
In Perspective: Estrogen Therapy Proves to Safely and Effectively Reduce Total Mortality and Coronary Heart Disease in Recently Postmenopausal Women Menopause Manag. 2008 Mar; 17(2):27-32. . View in PubMed
Brachial artery vasoreactivity is associated with cross-sectional and longitudinal anatomical measures of atherosclerosis in postmenopausal women with coronary artery disease Atherosclerosis. 2008 Feb; 196(2):674-81. . View in PubMed
Relationship between serum levels of sex hormones and progression of subclinical atherosclerosis in postmenopausal women J Clin Endocrinol Metab. 2008 Jan; 93(1):131-8. . View in PubMed
Estrogen therapy and coronary-artery calcification N Engl J Med. 2007 Sep 20; 357(12):1252-3; author reply 1254. . View in PubMed
Postmenopausal hormone therapy in clinical perspective Menopause. 2007 Sep-Oct; 14(5):944-57. . View in PubMed
Postmenopausal oral estrogen therapy affects hemostatic factors, but does not account for reduction in the progression of subclinical atherosclerosis J Thromb Haemost. 2007 Jun; 5(6):1201-8. . View in PubMed
Progression of carotid artery intima-media thickening in HIV-infected and uninfected adults AIDS. 2007 May 31; 21(9):1137-45. . View in PubMed
Effect of antihypertensive therapy on progression of carotid intima-media thickness in patients with type 2 diabetes mellitus Am J Cardiol. 2007 Apr 01; 99(7):956-60. . View in PubMed
Carotid artery intima-media thickness after raloxifene treatment J Womens Health (Larchmt). 2007 Apr; 16(3):370-8. . View in PubMed
Unopposed estradiol therapy in postmenopausal women: results from two randomized trials Obstet Gynecol. 2007 Mar; 109(3):581-7. . View in PubMed
Role of annexin II in estrogen-induced macrophage matrix metalloproteinase-9 activity: the modulating effect of statins Atherosclerosis. 2006 Nov; 189(1):76-82. . View in PubMed
17beta-Estradiol reverses shear-stress-mediated low density lipoprotein modifications Free Radic Biol Med. 2006 Aug 15; 41(4):568-78. . View in PubMed
Effect of peroxisome proliferator-activated receptor gamma agonist treatment on subclinical atherosclerosis in patients with insulin-requiring type 2 diabetes Diabetes Care. 2006 Jul; 29(7):1545-53. . View in PubMed
Response to: 'carotid intima-media thickness: assessment of sub-clinical atherosclerosis in HIV-infected patients' AIDS. 2006 Jan 09; 20(2):311. . View in PubMed
Postmenopausal oral estrogen therapy and blood pressure in normotensive and hypertensive subjects: the Estrogen in the Prevention of Atherosclerosis Trial Menopause. 2005 Nov-Dec; 12(6):728-33. . View in PubMed
Long-term effect of estrogen replacement on plasma nitric oxide levels: results from the estrogen in the prevention of atherosclerosis trial (EPAT) Atherosclerosis. 2005 Aug; 181(2):375-80. . View in PubMed
Determinants of the effect of estrogen on the progression of subclinical atherosclerosis: Estrogen in the Prevention of Atherosclerosis Trial Menopause. 2005 Jul-Aug; 12(4):366-73. . View in PubMed
Carotid artery intima-media thickness and HIV infection: traditional risk factors overshadow impact of protease inhibitor exposure AIDS. 2005 Jun 10; 19(9):927-33. . View in PubMed
Relation of progression of coronary artery atherosclerosis to risk of cardiovascular events (from the Monitored Atherosclerosis Regression Study) Am J Cardiol. 2005 Jun 01; 95(11):1277-82. . View in PubMed
Effect of thiazolidinedione treatment on progression of subclinical atherosclerosis in premenopausal women at high risk for type 2 diabetes J Clin Endocrinol Metab. 2005 Apr; 90(4):1986-91. . View in PubMed
Association of the diabetes gene calpain-10 with subclinical atherosclerosis: the Mexican-American Coronary Artery Disease Study Diabetes. 2005 Apr; 54(4):1228-32. . View in PubMed
A genome-wide scan for carotid artery intima-media thickness: the Mexican-American Coronary Artery Disease family study Stroke. 2005 Mar; 36(3):540-5. . View in PubMed
Ambient air pollution and atherosclerosis in Los Angeles Environ Health Perspect. 2005 Feb; 113(2):201-6. . View in PubMed
The association of smoking and subclinical atherosclerosis in Type 2 diabetes: modification by duration of diabetes Diabet Med. 2005 Jan; 22(1):81-7. . View in PubMed
Validation of thoracic quantitative computed tomography as a method to measure bone mineral density Calcif Tissue Int. 2005 Jan; 76(1):7-10. . View in PubMed
Polymorphisms in genes involved in estrogen and progesterone metabolism and mammographic density changes in women randomized to postmenopausal hormone therapy: results from a pilot study Breast Cancer Res. 2005; 7(3):R336-44. . View in PubMed
Association between monocyte Fcgamma subclass expression and acute coronary syndrome Immun Ageing. 2004 Nov 12; 1(1):4. . View in PubMed
Early onset of subclinical atherosclerosis in young persons with type 1 diabetes J Pediatr. 2004 Oct; 145(4):452-7. . View in PubMed
Elevated subclinical atherosclerosis associated with oophorectomy is related to time since menopause rather than type of menopause Fertil Steril. 2004 Aug; 82(2):391-7. . View in PubMed
Pharmacological treatment of insulin resistance at two different stages in the evolution of type 2 diabetes: impact on glucose tolerance and beta-cell function J Clin Endocrinol Metab. 2004 Jun; 89(6):2846-51. . View in PubMed
Time from diagnosis of type 2 diabetes to initiation of insulin therapy is related to carotid artery intima-media thickness Atherosclerosis. 2003 Oct; 170(2):293-9. . View in PubMed
Hormone therapy and the progression of coronary-artery atherosclerosis in postmenopausal women N Engl J Med. 2003 Aug 07; 349(6):535-45. . View in PubMed
Environmental tobacco smoke and carotid arterial stiffness Prev Med. 2003 Aug; 37(2):148-54. . View in PubMed
Randomized controlled trial evidence that estrogen replacement therapy reduces the progression of subclinical atherosclerosis in healthy postmenopausal women without preexisting cardiovascular disease Circulation. 2003 Jul 08; 108(1):e5; author reply e5. . View in PubMed
The phytoestrogen equol increases nitric oxide availability by inhibiting superoxide production: an antioxidant mechanism for cell-mediated LDL modification Free Radic Biol Med. 2003 May 15; 34(10):1271-82. . View in PubMed
Does elevated body mass modify the influence of postmenopausal estrogen replacement on atherosclerosis progression: results from the estrogen in the prevention of atherosclerosis trial Atherosclerosis. 2003 May; 168(1):91-8. . View in PubMed
What is the cardioprotective role of hormone replacement therapy? Curr Atheroscler Rep. 2003 Jan; 5(1):56-66.. View in PubMed
Alpha-tocopherol supplementation in healthy individuals reduces low-density lipoprotein oxidation but not atherosclerosis: the Vitamin E Atherosclerosis Prevention Study (VEAPS) Circulation. 2002 Sep 17; 106(12):1453-9. . View in PubMed
Antiatherosclerosis interventions in women Am J Cardiol. 2002 Jul 03; 90(1A):17F-21F. . View in PubMed
Atherosclerosis imaging methods: assessing cardiovascular disease and evaluating the role of estrogen in the prevention of atherosclerosis Am J Cardiol. 2002 Jun 20; 89(12A):19E-27E; discussion 27E. . View in PubMed
Heritability of subclinical atherosclerosis in Latino families ascertained through a hypertensive parent Arterioscler Thromb Vasc Biol. 2002 May 01; 22(5):843-8. . View in PubMed
Postmenopausal hormone replacement therapy as antiatherosclerotic therapy Curr Atheroscler Rep. 2002 Jan; 4(1):52-8. . View in PubMed
Estrogen in the prevention of atherosclerosisA randomized, double-blind, placebo-controlled trial. Ann Intern Med. 2001 Dec 04; 135(11):939-53. . View in PubMed
Comparison of estrogen and androgen levels after oral estrogen replacement therapy J Reprod Med. 2001 Dec; 46(12):1052-6. . View in PubMed
Markedly elevated levels of estrone sulfate after long-term oral, but not transdermal, administration of estradiol in postmenopausal women Menopause. 2001 May-Jun; 8(3):200-3. . View in PubMed
Evidence for joint genetic control of insulin sensitivity and systolic blood pressure in hispanic families with a hypertensive proband Circulation. 2001 Jan 02; 103(1):78-83. . View in PubMed
Soy and alfalfa phytoestrogen extracts become potent low-density lipoprotein antioxidants in the presence of acerola cherry extract J Agric Food Chem. 2001 Jan; 49(1):308-14. . View in PubMed
Improved common carotid elasticity and intima-media thickness measurements from computer analysis of sequential ultrasound frames Atherosclerosis. 2001 Jan; 154(1):185-93. . View in PubMed
Preliminary guidelines for the evaluation and management of dyslipidemia in adults infected with human immunodeficiency virus and receiving antiretroviral therapy: Recommendations of the Adult AIDS Clinical Trial Group Cardiovascular Disease Focus Group Clin Infect Dis. 2000 Nov; 31(5):1216-24. . View in PubMed
Myocardial ischemia and lipoprotein lipase activity Circulation. 2000 Oct 03; 102(14):1600-1. . View in PubMed
Probucol reduces oxysterol formation in hypertensive rabbits Hypertension. 2000 Sep; 36(3):436-41. . View in PubMed
Efficacy of two lipid-lowering treatments on quantitative coronary angiographic endpoints Cardiovasc Drugs Ther. 2000 Aug; 14(4):411-8. . View in PubMed
Synergistic inhibition of LDL oxidation by phytoestrogens and ascorbic acid Free Radic Biol Med. 2000 Jul 01; 29(1):79-89. . View in PubMed
Serial quantitative coronary angiography and coronary events Am Heart J. 2000 Jun; 139(6):993-9. . View in PubMed
Ascorbic acid enhances 17 beta-estradiol-mediated inhibition of oxidized low density lipoprotein formation Atherosclerosis. 2000 Jun; 150(2):275-84. . View in PubMed
Correlations between measures of atherosclerosis change using carotid ultrasonography and coronary angiography Atherosclerosis. 2000 Jun; 150(2):371-9. . View in PubMed
Cholesterol oxidation products induce vascular foam cell lesion formation in hypercholesterolemic New Zealand white rabbits Arterioscler Thromb Vasc Biol. 1999 Sep; 19(9):2179-88. . View in PubMed
Triglyceride-rich lipoprotein remnant particles and risk of atherosclerosis Circulation. 1999 Jun 08; 99(22):2852-4. . View in PubMed
Pathophysiology of triglyceride-rich lipoproteins in atherothrombosis: clinical aspects Clin Cardiol. 1999 Jun; 22(6 Suppl):II15-20. . View in PubMed
Arterial injury by cholesterol oxidation products causes endothelial dysfunction and arterial wall cholesterol accumulation Arterioscler Thromb Vasc Biol. 1998 Dec; 18(12):1885-94. . View in PubMed
The role of carotid arterial intima-media thickness in predicting clinical coronary events Ann Intern Med. 1998 Feb 15; 128(4):262-9. . View in PubMed
Triglyceride-rich lipoproteins and progression of atherosclerosis Eur Heart J. 1998 Feb; 19 Suppl A:A40-4. . View in PubMed
Intermediate-density lipoproteins and progression of carotid arterial wall intima-media thickness Circulation. 1997 Apr 15; 95(8):2022-6. . View in PubMed
Influence of lifestyle modification on atherosclerotic progression determined by ultrasonographic change in the common carotid intima-media thickness Am J Clin Nutr. 1997 Apr; 65(4):1000-4. . View in PubMed
The role of triglyceride-rich lipoprotein families in the progression of atherosclerotic lesions as determined by sequential coronary angiography from a controlled clinical trial Arterioscler Thromb Vasc Biol. 1997 Apr; 17(4):715-22. . View in PubMed
A comparison of quantitative computerized and human panel coronary endpoint measures: implications for the design of angiographic trials Control Clin Trials. 1997 Apr; 18(2):168-79. . View in PubMed
LDL- is a lipid hydroperoxide-enriched circulating lipoprotein J Lipid Res. 1997 Mar; 38(3):419-28. . View in PubMed
Cardioprotective effects of individual conjugated equine estrogens through their possible modulation of insulin resistance and oxidation of low-density lipoprotein Fertil Steril. 1997 Jan; 67(1):57-62. . View in PubMed
Antioxidants and atherosclerosis: an overview Biofactors. 1997; 6(4):385-90. . View in PubMed
Effect of supplementary antioxidant vitamin intake on carotid arterial wall intima-media thickness in a controlled clinical trial of cholesterol lowering Circulation. 1996 Nov 15; 94(10):2369-72. . View in PubMed
Carotid intima-media thickness as a surrogate end point for coronary artery disease Circulation. 1996 Nov 01; 94(9):2311-2. . View in PubMed
Probucol suppresses oxidant stress in hypertensive arteriesImmunohistochemical evidence. Am J Hypertens. 1996 Jun; 9(6):577-90. . View in PubMed
Contribution of an in vivo oxidized LDL to LDL oxidation and its association with dense LDL subpopulations Arterioscler Thromb Vasc Biol. 1996 Jun; 16(6):784-93. . View in PubMed
Lipoprotein subclasses in the Monitored Atherosclerosis Regression Study (MARS)Treatment effects and relation to coronary angiographic progression. Arterioscler Thromb Vasc Biol. 1996 May; 16(5):697-704. . View in PubMed
Reduction in carotid arterial wall thickness using lovastatin and dietary therapy: a randomized controlled clinical trial Ann Intern Med. 1996 Mar 15; 124(6):548-56. . View in PubMed
Efficacy of interventions designed to inhibit the progression of coronary atherosclerosis Diabetes Res Clin Pract. 1996 Feb; 30 Suppl:37-53. . View in PubMed
Reversal of atherosclerosis with therapy: update of coronary angiographic trials Adv Pharmacol. 1996; 35:307-20. . View in PubMed
Progression of coronary artery disease predicts clinical coronary eventsLong-term follow-up from the Cholesterol Lowering Atherosclerosis Study. Circulation. 1996 Jan 01; 93(1):34-41. . View in PubMed
Compensatory vascular changes of remote coronary segments in response to lesion progression as observed by sequential angiography from a controlled clinical trial Circulation. 1995 Nov 01; 92(9):2411-8. . View in PubMed
Characterization of endothelial cell injury by cholesterol oxidation products found in oxidized LDL J Lipid Res. 1995 Sep; 36(9):1971-86. . View in PubMed
Triglyceride-rich lipoproteins and the progression of coronary artery disease Curr Opin Lipidol. 1995 Aug; 6(4):209-14. . View in PubMed
Serial coronary angiographic evidence that antioxidant vitamin intake reduces progression of coronary artery atherosclerosis JAMA. 1995 Jun 21; 273(23):1849-54. . View in PubMed
The effects of colestipol tablets compared with colestipol granules on plasma cholesterol and other lipids in moderately hypercholesterolemic patients Atherosclerosis. 1995 Jan 20; 112(2):223-35. . View in PubMed
Reversibility of atherosclerosis--evolving perspectives from two arterial imaging clinical trials: the cholesterol lowering atherosclerosis regression study and the monitored atherosclerosis regression study J Cardiovasc Pharmacol. 1995; 25 Suppl 4:S25-31. . View in PubMed
Effects of lovastatin on ApoA- and ApoB-containing lipoproteinsFamilies in a subpopulation of patients participating in the Monitored Atherosclerosis Regression Study (MARS). Arterioscler Thromb. 1994 Dec; 14(12):1906-13. . View in PubMed
Analysis of plasma cholesterol oxidation products using gas- and high-performance liquid chromatography/mass spectrometry Free Radic Biol Med. 1994 Nov; 17(5):397-409. . View in PubMed
Evaluation of computerized edge tracking for quantifying intima-media thickness of the common carotid artery from B-mode ultrasound images Atherosclerosis. 1994 Nov; 111(1):1-11. . View in PubMed
Risk factor assessment, treatment strategy and prevention of coronary artery disease: the need for a more rational approach J Intern Med. 1994 Aug; 236(2):111-3. . View in PubMed
Triglyceride- and cholesterol-rich lipoproteins have a differential effect on mild/moderate and severe lesion progression as assessed by quantitative coronary angiography in a controlled trial of lovastatin Circulation. 1994 Jul; 90(1):42-9. . View in PubMed
Prevention of coronary atherosclerosis Heart Dis Stroke. 1994 Jul-Aug; 3(4):182-7. . View in PubMed
Biochemical and cytotoxic characteristics of an in vivo circulating oxidized low density lipoprotein (LDL-) J Lipid Res. 1994 Apr; 35(4):669-77. . View in PubMed
George Lyman Duff Memorial LectureArterial imaging and atherosclerosis reversal. Arterioscler Thromb. 1994 Feb; 14(2):177-92. . View in PubMed
One-year reduction and longitudinal analysis of carotid intima-media thickness associated with colestipol/niacin therapy Stroke. 1993 Dec; 24(12):1779-83. . View in PubMed
Coronary angiographic changes with lovastatin therapyThe Monitored Atherosclerosis Regression Study (MARS). Ann Intern Med. 1993 Nov 15; 119(10):969-76. . View in PubMed
In memoriam David HBlankenhorn, M. D. 1924-1993. Atherosclerosis. 1993 Aug; 102(1):125-7. . View in PubMed
Atherosclerosis--reversal with therapy West J Med. 1993 Aug; 159(2):172-9. . View in PubMed
The lipid, lipoprotein, and apolipoprotein effects of hydroxychloroquine in patients with systemic lupus erythematosus J Rheumatol. 1993 Apr; 20(4):661-5. . View in PubMed
Probucol reduces plasma and aortic wall oxysterol levels in cholesterol fed rabbits independently of its plasma cholesterol lowering effect Atherosclerosis. 1992 Oct; 96(2-3):125-34. . View in PubMed
Cholesterol feeding increases plasma and aortic tissue cholesterol oxide levels in parallel: further evidence for the role of cholesterol oxidation in atherosclerosis Atherosclerosis. 1991 Aug; 89(2-3):117-26. . View in PubMed
Relationship of arterial wall uptake of radiolabeled liposomes to the presence of monocyte/macrophage cells in the hypertensive and atherosclerotic arterial wall Atherosclerosis. 1991 Apr; 87(2-3):109-17. . View in PubMed
Treating serum lipid abnormalities in high-priority patients Postgrad Med. 1991 Jan; 89(1):81-287-9093-6. . View in PubMed
Acute hepatic failure associated with the use of low-dose sustained-release niacin JAMA. 1990 Jul 11; 264(2):181. . View in PubMed
In vivo hypertensive arterial wall uptake of radiolabeled liposomes Hypertension. 1990 Jun; 15(6 Pt 1):600-5. . View in PubMed
Pulmonary masses in a 37 year-old man Sarcoidosis. 1989 Sep; 6(2):147-52. . View in PubMed
During his academic career, Dr. Hodis' overarching research interest has been in the area of vascular disease and atherobiology with investigative pursuits to understand the genetics and biology of the etiology and progression of these aging processes including prevention and intervention. In addition, Dr. Hodis' research interests include development and application of imaging and measurement tools for the assessment, screening, prevention and treatment of atherosclerosis and cardiovascular disease. Since vascular disease is an aging process affected by many conditions, Dr Hodis' approach is integrative biology in practice and highly collaborative in application involving study of a broad array of conditions and disease processes that converge either as a cause of or result from atherosclerosis and cardiovascular disease. Dr. Hodis' work is translational in nature and spans basic to clinical science, including large population studies and intervention trials.

With more than 26 years of continuous NIH funding, Dr. Hodis has extensive experience as Principal Investigator from 20 NIH projects including 8 randomized controlled trials integrating translational research, biomedical engineering and integrative biology/medicine spanning basic, clinical and genetic investigation. In addition, Dr. Hodis has an extensive collaborative record as Co-Principal Investigator or Co-Investigator on another 24 NIH projects. By leading a stable research team as director of the USC Atherosclerosis Research Unit, Dr. Hodis has successfully completed 10 single-center, randomized, double-blinded, placebo-controlled serial arterial imaging trials of menopausal hormone therapy, lipid-lowering therapy, insulin-sensitizers, nattokinase, vitamin E, vitamin B and soy isoflavone supplementation.

In addition, as the director of the Atherosclerosis Research Unit Core Imaging and Reading Center (CIRC), Dr. Hodis has 25 years of experience in leading a stable team of highly-trained and experienced imaging specialist in the coordination and conduct of over 25 human clinical studies predominantly NIH-funded that have included large national randomized controlled trials and epidemiological and community studies. The CIRC provides a variety of non-invasive arterial imaging services encompassing anatomical and physiological measurements of atherosclerosis developed by Dr. Hodis' team providing a full-array of research and experienced capability to support all investigational approaches that employ arterial imaging.

Dr. Hodis has received a number of honors and awards including the North American Menopause Society Thomas Clarkson Outstanding Clinical and Basic Science Research Award, a peer-nominated award for translational contributions, NASA Technology Awards and an Outstanding Teaching Award from the University of Southern California. He has been inducted into the prestigious Association of American Physicians and holds membership in a variety of scientific organizations, such as Fellow of the American Heart Association. Dr. Hodis serves on Special Emphasis Panels and review committees for the National Institutes of Health (NIH) and other funding agencies and has extensive experience as Chair of Data Safety and Monitoring Boards for NIH-funded studies. Dr. Hodis has served on dissertation committees and mentored 56 MD/PhD, PhD and master level graduate students, most of whom have used research data from Atherosclerosis Research Unit (ARU) studies as the basis for their theses. In addition, Dr. Hodis has served as a co-mentor on several NIH K-awards. Dr. Hodis has delivered more than 300 invited presentations worldwide and authored or co-authored more than 250 original scientific, peer reviewed publications many of which have been in the field of women's health.

A major focus and special interest of Dr. Hodis' research has been women's health in which he and his colleagues have made significant contributions to science. Dr. Hodis and his colleagues have conducted two of the earliest randomized controlled trials of hormone therapy and atherosclerosis intervention, the Estradiol Prevention Atherosclerosis Trial (EPAT; Ann Intern Med 2001) and the Women's Estrogen-progestin Lipid-Lowering Hormone Atherosclerosis Regression Trial (WELL-HART; New Engl J Med 2003). The results of these early trials contributed to formation of the menopausal hormone therapy timing hypothesis that posits that the effects of hormone therapy depend on timing of initiation of hormone therapy in relation to menopause. Dr. Hodis and his colleagues conducted the Early versus Later Intervention Trial with Estradiol (ELITE; New Engl J Med 2016), the only randomized, double-blinded, placebo-controlled trial designed to test the menopausal hormone therapy timing hypothesis. The results of ELITE showed that the progression of atherosclerosis was reduced with hormone therapy when initiated in women less than 6 years since menopause but a null effect on atherosclerosis progression when initiated in women more than 10 years since menopause. ELITE supports the menopausal hormone therapy timing hypothesis, mechanistically explaining the divergent results from other studies reported over the past 40 years and has major public health significance. In addition, Dr. Hodis and his colleagues have conducted other women's health studies such as the Women's Isoflavone Soy Health (WISH; Stroke 2011) study, the only soy isoflavone primary prevention atherosclerosis trial in postmenopausal women. The ARU program is described at aru.usc.edu.