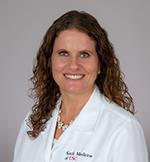 Anjali Mahoney
Clinical Associate Professor of Family Medicine (Clinician Educator)
Vice Chair for Clinical Affairs
Family Medicine
1520 San Pablo Street
Health Sciences Campus
Los Angeles
Contact
Anjali Mahoney, MD, MPH, FAAFP is an Associate Professor and the Vice Chair of Clinical Affairs in the Department of Family Medicine. Dr. Mahoney is a family physician with a special interest in health systems, women's health, health equity and medicine for the underserved.

She has a background in public health and health policy. She served in the Peace Corps in Africa and has been a medical volunteer around the world. Inspired by Jack Geiger to go into medicine, she has worked in community health centers her entire career.

She has been recognized for her work in health care as a recipient of a Woman of the Year Award from Congressman Lou Correa and a Gold Humanism in Medicine Award from the University of Vermont College of Medicine.

Previous to her time at USC, she served as the Chair of Family Medicine in a rural hospital system, worked as a medical director with migrant farmworkers and as the Regional Medical Director and Medical Director of Women's Health at Altamed Health Services.

She loves to surf, listen to salsa music, visit art museums and spend time with her two boys and her husband.