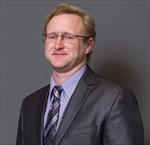 David Wesley Craig
Professor of Translational Genomics
Co-Director, Institute of Translational Genomics
Department of Translational Genomics
1450 Biggy Street
Health Sciences Campus
Los Angeles
Contact
Impact of Genomic and Clinical Factors on Outcome of Children =18 Months of Age with Stage 3 Neuroblastoma with Unfavorable Histology and without MYCN Amplification: A Children's Oncology Group (COG) Report Clin Cancer Res. 2023 Apr 14; 29(8):1546-1556. . View in PubMed
Focal adhesion is associated with lithium response in bipolar disorder: evidence from a network-based multi-omics analysis Mol Psychiatry. 2023 Mar 29. . View in PubMed
The Foundational Data Initiative for Parkinson Disease: Enabling efficient translation from genetic maps to mechanism Cell Genom. 2023 Mar 08; 3(3):100261. . View in PubMed
Single-neuron whole genome sequencing identifies increased somatic mutation burden in Alzheimer's disease related genes Neurobiol Aging. 2023 03; 123:222-232. . View in PubMed
Spatial Transcriptomic Analysis of a Diverse Patient Cohort Reveals a Conserved Architecture in Triple-Negative Breast Cancer Cancer Res. 2023 01 04; 83(1):34-48. . View in PubMed
A quantitative characterization of the spatial distribution of brain metastases from breast cancer and respective molecular subtypes J Neurooncol. 2022 Oct; 160(1):241-251. . View in PubMed
Multi-modality machine learning predicting Parkinson's disease NPJ Parkinsons Dis. 2022 Apr 01; 8(1):35. . View in PubMed
Transcriptome analysis provides critical answers to the "variants of uncertain significance" conundrum Hum Mutat. 2022 11; 43(11):1590-1608. . View in PubMed
Rare variants implicate NMDA receptor signaling and cerebellar gene networks in risk for bipolar disorder Mol Psychiatry. 2022 09; 27(9):3842-3856. . View in PubMed
High prevalence of deleterious mutations in concomitant nonsyndromic cleft and outflow tract heart defects Am J Med Genet A. 2022 07; 188(7):2082-2095. . View in PubMed
Progressive cerebellar atrophy caused by heterozygous TECPR2 mutations Mol Genet Genomic Med. 2022 02; 10(2):e1857. . View in PubMed
Multi-omic molecular profiling guide's efficacious treatment selection in refractory metastatic breast cancer: a prospective phase II clinical trial Mol Oncol. 2022 01; 16(1):104-115. . View in PubMed
Dissecting the Shared Genetic Architecture of Suicide Attempt, Psychiatric Disorders, and Known Risk Factors Biol Psychiatry. 2022 02 01; 91(3):313-327. . View in PubMed
Anatomical and topographical variations in the distribution of brain metastases based on primary cancer origin and molecular subtypes: a systematic review Neurooncol Adv. 2022 Jan-Dec; 4(1):vdab170. . View in PubMed
Correction: Comprehensive molecular profiling of UV-induced metastatic melanoma in Nme1/Nme2-deficient mice reveals novel markers of survival in human patients Oncogene. 2021 Nov; 40(45):6394. . View in PubMed
RNA sequencing of whole blood reveals early alterations in immune cells and gene expression in Parkinson's disease Nat Aging. 2021 Aug; 1(8):734-747. . View in PubMed
Multiethnic PDX models predict a possible immune signature associated with TNBC of African ancestry Breast Cancer Res Treat. 2021 Apr; 186(2):391-401. . View in PubMed
Deep sequencing of sncRNAs reveals hallmarks and regulatory modules of the transcriptome during Parkinson's disease progression Nat Aging. 2021 Mar; 1(3):309-322. . View in PubMed
Characterisation of age and polarity at onset in bipolar disorder Br J Psychiatry. 2021 12; 219(6):659-669. . View in PubMed
Absence of coding somatic single nucleotide variants within well-known candidate genes in late-onset sporadic Alzheimer's Disease based on the analysis of multi-omics data Neurobiol Aging. 2021 12; 108:207-209. . View in PubMed
Comprehensive molecular profiling of UV-induced metastatic melanoma in Nme1/Nme2-deficient mice reveals novel markers of survival in human patients Oncogene. 2021 11; 40(45):6329-6342. . View in PubMed
Identifying treatment options for BRAFV600 wild-type metastatic melanoma: A SU2C/MRA genomics-enabled clinical trial PLoS One. 2021; 16(4):e0248097. . View in PubMed
Applicability of spatial transcriptional profiling to cancer research Mol Cell. 2021 04 15; 81(8):1631-1639. . View in PubMed
Congenital myasthenic syndrome caused by a frameshift insertion mutation in GFPT1 Neurol Genet. 2020 Aug; 6(4):e468. . View in PubMed
Norms and Attitudes about Being an Active Bystander: Support for Telling Adults about Seeing Knives or Guns at School among Greater London Youth J Youth Adolesc. 2020 Apr; 49(4):849-868. . View in PubMed
Utilizing RNA and outlier analysis to identify an intronic splice-altering variant in AP4S1 in a sibling pair with progressive spastic paraplegia Hum Mutat. 2020 02; 41(2):412-419. . View in PubMed
miEAA 20: integrating multi-species microRNA enrichment analysis and workflow management systems. Nucleic Acids Res. 2020 07 02; 48(W1):W521-W528. . View in PubMed
Ntrk1 mutation co-segregating with bipolar disorder and inherited kidney disease in a multiplex family causes defects in neuronal growth and depression-like behavior in mice Transl Psychiatry. 2020 11 24; 10(1):407. . View in PubMed
Temporospatial genomic profiling in glioblastoma identifies commonly altered core pathways underlying tumor progression Neurooncol Adv. 2020 Jan-Dec; 2(1):vdaa078. . View in PubMed
Single-cell sequencing of genomic DNA resolves sub-clonal heterogeneity in a melanoma cell line Commun Biol. 2020 06 25; 3(1):318. . View in PubMed
Activity of Various Essential Oils Against Clinical Dermatophytes of Microsporum and Trichophyton Front Cell Infect Microbiol. 2020; 10:545913. . View in PubMed
Small RNA Deep Sequencing Identifies a Unique miRNA Signature Released in Serum Exosomes in a Mouse Model of Sjögren's Syndrome Front Immunol. 2020; 11:1475. . View in PubMed
Compound heterozygous mutations in SNAP29 is associated with Pelizaeus-Merzbacher-like disorder (PMLD) Hum Genet. 2019 Dec; 138(11-12):1409-1417. . View in PubMed
Author Correction: Genetic meta-analysis of diagnosed Alzheimer's disease identifies new risk loci and implicates Aß, tau, immunity and lipid processing Nat Genet. 2019 Sep; 51(9):1423-1424. . View in PubMed
Adolescent Tobacco Use and Misperceptions of Social Norms Across Schools in the United States J Stud Alcohol Drugs. 2019 11; 80(6):659-668. . View in PubMed
E6201, an intravenous MEK1 inhibitor, achieves an exceptional response in BRAF V600E-mutated metastatic malignant melanoma with brain metastases Invest New Drugs. 2019 08; 37(4):636-645. . View in PubMed
Genome-wide association study identifies 30 loci associated with bipolar disorder Nat Genet. 2019 05; 51(5):793-803. . View in PubMed
Genetic meta-analysis of diagnosed Alzheimer's disease identifies new risk loci and implicates Aß, tau, immunity and lipid processing Nat Genet. 2019 03; 51(3):414-430. . View in PubMed
Chronotype and cellular circadian rhythms predict the clinical response to lithium maintenance treatment in patients with bipolar disorder Neuropsychopharmacology. 2019 02; 44(3):620-628. . View in PubMed
Efficient region-based test strategy uncovers genetic risk factors for functional outcome in bipolar disorder Eur Neuropsychopharmacol. 2019 01; 29(1):156-170. . View in PubMed
A novel variant in TAF1 affects gene expression and is associated with X-linked TAF1 intellectual disability syndrome Neuronal Signal. 2018 Sep; 2(3):NS20180141. . View in PubMed
Author Correction: A population-specific reference panel empowers genetic studies of Anabaptist populations Sci Rep. 2018 Apr 25; 8(1):6771. . View in PubMed
A novel FBXO28 frameshift mutation in a child with developmental delay, dysmorphic features, and intractable epilepsy: A second gene that may contribute to the 1q41-q42 deletion phenotype Am J Med Genet A. 2018 07; 176(7):1549-1558. . View in PubMed
Neonatal epileptic encephalopathy caused by de novo GNAO1 mutation misdiagnosed as atypical Rett syndrome: Cautions in interpretation of genomic test results Semin Pediatr Neurol. 2018 07; 26:28-32. . View in PubMed
Accuracy of Estimated Blood Alcohol Concentration Norms From College Student Drinking Survey Data: Verification Using Matched Late-Night Breath Measurements J Stud Alcohol Drugs. 2018 05; 79(3):455-464. . View in PubMed
Prospective Feasibility Trial for Genomics-Informed Treatment in Recurrent and Progressive Glioblastoma Clin Cancer Res. 2018 01 15; 24(2):295-305. . View in PubMed
Misperceived norms and personal sugar-sweetened beverage consumption and fruit and vegetable intake among students in the United States Appetite. 2018 10 01; 129:82-93. . View in PubMed
Comparative analysis of primary versus relapse/refractory DLBCL identifies shifts in mutation spectrum Oncotarget. 2017 Nov 21; 8(59):99237-99244. . View in PubMed
Comprehensive molecular profiling of 718 Multiple Myelomas reveals significant differences in mutation frequencies between African and European descent cases PLoS Genet. 2017 Nov; 13(11):e1007087. . View in PubMed
Enrichment of PI3K-AKT-mTOR Pathway Activation in Hepatic Metastases from Breast Cancer Clin Cancer Res. 2017 Aug 15; 23(16):4919-4928. . View in PubMed
A de novo splice site mutation in CASK causes FG syndrome-4 and congenital nystagmus Am J Med Genet A. 2017 Mar; 173(3):611-617. . View in PubMed
A gain-of-function mutation in the GRIK2 gene causes neurodevelopmental deficits Neurol Genet. 2017 Feb; 3(1):e129. . View in PubMed
Exploring genome-wide DNA methylation patterns in Aicardi syndrome Epigenomics. 2017 11; 9(11):1373-1386. . View in PubMed
Rare coding variants in PLCG2, ABI3, and TREM2 implicate microglial-mediated innate immunity in Alzheimer's disease Nat Genet. 2017 09; 49(9):1373-1384. . View in PubMed
Comprehensive Genomic Analysis of Metastatic Mucinous Urethral Adenocarcinoma Guides Precision Oncology Treatment: Targetable EGFR Amplification Leading to Successful Treatment With Erlotinib Clin Genitourin Cancer. 2017 08; 15(4):e727-e734. . View in PubMed
Integrated genomic analyses reveal frequent TERT aberrations in acral melanoma Genome Res. 2017 04; 27(4):524-532. . View in PubMed
Case report: whole exome sequencing of primary cardiac angiosarcoma highlights potential for targeted therapies BMC Cancer. 2017 01 05; 17(1):17. . View in PubMed
A population-specific reference panel empowers genetic studies of Anabaptist populations Sci Rep. 2017 07 20; 7(1):6079. . View in PubMed
A method to reduce ancestry related germline false positives in tumor only somatic variant calling BMC Med Genomics. 2017 10 19; 10(1):61. . View in PubMed
A prospective pilot study of genome-wide exome and transcriptome profiling in patients with small cell lung cancer progressing after first-line therapy PLoS One. 2017; 12(6):e0179170. . View in PubMed
Case Report: Novel mutations in TBC1D24 are associated with autosomal dominant tonic-clonic and myoclonic epilepsy and recessive Parkinsonism, psychosis, and intellectual disability F1000Res. 2017; 6:553. . View in PubMed
A de novo missense mutation in ZMYND11 is associated with global developmental delay, seizures, and hypotonia Cold Spring Harb Mol Case Stud. 2016 Sep; 2(5):a000851. . View in PubMed
An International Standard for holotranscobalamin (holoTC): international collaborative study to assign a holoTC value to the International Standard for vitamin B12 and serum folate Clin Chem Lab Med. 2016 Sep 01; 54(9):1467-72. . View in PubMed
Efficacy of Topical Treatments for Chrysaora chinensis Species: A Human Model in Comparison with an In Vitro Model Wilderness Environ Med. 2016 Mar; 27(1):25-38. . View in PubMed
Dystonia in ATP2B3-associated X-linked spinocerebellar ataxia Mov Disord. 2016 11; 31(11):1752-1753. . View in PubMed
Molecular Genetic Profiling of Adolescent Glassy Cell Carcinoma of the Cervix Reveals Targetable EGFR Amplification with Potential Therapeutic Implications J Adolesc Young Adult Oncol. 2016 09; 5(3):297-302. . View in PubMed
Clinical Implementation of Integrated Genomic Profiling in Patients with Advanced Cancers Sci Rep. 2016 12 23; 6(1):25. . View in PubMed
Genome-wide association study of 40,000 individuals identifies two novel loci associated with bipolar disorder Hum Mol Genet. 2016 08 01; 25(15):3383-3394. . View in PubMed
Age-Related Macular Degeneration-Associated Genes in Alzheimer Disease Am J Geriatr Psychiatry. 2015 Dec; 23(12):1290-1296. . View in PubMed
Amyloid pathway-based candidate gene analysis of [(11)C]PiB-PET in the Alzheimer's Disease Neuroimaging Initiative (ADNI) cohort Brain Imaging Behav. 2012 Mar; 6(1):1-15. . View in PubMed
Germline mutations in HOXB13 and prostate-cancer risk N Engl J Med. 2012 Jan 12; 366(2):141-9. . View in PubMed
Deep clonal profiling of formalin fixed paraffin embedded clinical samples PLoS One. 2012; 7(11):e50586. . View in PubMed
Cancer of the ampulla of Vater: analysis of the whole genome sequence exposes a potential therapeutic vulnerability Genome Med. 2012; 4(7):56. . View in PubMed
Paired tumor and normal whole genome sequencing of metastatic olfactory neuroblastoma PLoS One. 2012; 7(5):e37029. . View in PubMed
Genome-wide characterization of pancreatic adenocarcinoma patients using next generation sequencing PLoS One. 2012; 7(10):e43192. . View in PubMed
Induction of pluripotent stem cells from autopsy donor-derived somatic cells Neurosci Lett. 2011 Sep 20; 502(3):219-24. . View in PubMed
Large-scale genome-wide association analysis of bipolar disorder identifies a new susceptibility locus near ODZ4 Nat Genet. 2011 Sep 18; 43(10):977-83. . View in PubMed
The functional spectrum of low-frequency coding variation Genome Biol. 2011 Sep 14; 12(9):R84. . View in PubMed
Demographic history and rare allele sharing among human populations Proc Natl Acad Sci U S A. 2011 Jul 19; 108(29):11983-8. . View in PubMed
Variation in genome-wide mutation rates within and between human families Nat Genet. 2011 Jun 12; 43(7):712-4. . View in PubMed
Genome-wide association of bipolar disorder suggests an enrichment of replicable associations in regions near genes PLoS Genet. 2011 Jun; 7(6):e1002134. . View in PubMed
Autism and increased paternal age related changes in global levels of gene expression regulation PLoS One. 2011 Feb 17; 6(2):e16715. . View in PubMed
Mapping copy number variation by population-scale genome sequencing Nature. 2011 Feb 03; 470(7332):59-65. . View in PubMed
Introduction to genetic epidemiology Optometry. 2011 Feb; 82(2):83-91. . View in PubMed
Accuracy of CNV Detection from GWAS Data PLoS One. 2011 Jan 13; 6(1):e14511. . View in PubMed
Genome-wide association study of CSF biomarkers Abeta1-42, t-tau, and p-tau181p in the ADNI cohort Neurology. 2011 Jan 04; 76(1):69-79. . View in PubMed
Exonic DNA sequencing of ERBB4 in bipolar disorder PLoS One. 2011; 6(5):e20242. . View in PubMed
Bar-coded, multiplexed sequencing of targeted DNA regions using the Illumina Genome Analyzer Methods Mol Biol. 2011; 700:89-104. . View in PubMed
Genomic Copy Number Analysis in Alzheimer's Disease and Mild Cognitive Impairment: An ADNI Study Int J Alzheimers Dis. 2011; 2011:729478. . View in PubMed
Copy number and targeted mutational analysis reveals novel somatic events in metastatic prostate tumors Genome Res. 2011 Jan; 21(1):47-55. . View in PubMed
Microarray-based genome-wide association studies using pooled DNA Methods Mol Biol. 2011; 700:49-60. . View in PubMed
Assessing and managing risk when sharing aggregate genetic variant data Nat Rev Genet. 2011 09 16; 12(10):730-6. . View in PubMed
Decreased serum arylesterase activity in autism spectrum disorders Psychiatry Res. 2010 Dec 30; 180(2-3):105-13. . View in PubMed
Misperceptions of peer norms as a risk factor for sugar-sweetened beverage consumption among secondary school students J Am Diet Assoc. 2010 Dec; 110(12):1916-21. . View in PubMed
Voxelwise genome-wide association study (vGWAS) Neuroimage. 2010 Nov 15; 53(3):1160-74. . View in PubMed
Whole genome association study of brain-wide imaging phenotypes for identifying quantitative trait loci in MCI and AD: A study of the ADNI cohort Neuroimage. 2010 Nov 15; 53(3):1051-63. . View in PubMed
Diversity of human copy number variation and multicopy genes Science. 2010 Oct 29; 330(6004):641-6. . View in PubMed
A map of human genome variation from population-scale sequencing Nature. 2010 Oct 28; 467(7319):1061-73. . View in PubMed
Association of CR1, CLU and PICALM with Alzheimer's disease in a cohort of clinically characterized and neuropathologically verified individuals Hum Mol Genet. 2010 Aug 15; 19(16):3295-301. . View in PubMed
Whole-genome association mapping of gene expression in the human prefrontal cortex Mol Psychiatry. 2010 Aug; 15(8):779-84. . View in PubMed
Evidence for an association between KIBRA and late-onset Alzheimer's disease Neurobiol Aging. 2010 Jun; 31(6):901-9. . View in PubMed
Genome-wide analysis reveals novel genes influencing temporal lobe structure with relevance to neurodegeneration in Alzheimer's disease Neuroimage. 2010 Jun; 51(2):542-54. . View in PubMed
Executive functioning in Alzheimer's disease and vascular dementia Int J Geriatr Psychiatry. 2010 Jun; 25(6):562-8. . View in PubMed
A commonly carried allele of the obesity-related FTO gene is associated with reduced brain volume in the healthy elderly Proc Natl Acad Sci U S A. 2010 May 04; 107(18):8404-9. . View in PubMed
Alzheimer's Disease Neuroimaging Initiative biomarkers as quantitative phenotypes: Genetics core aims, progress, and plans Alzheimers Dement. 2010 May; 6(3):265-73. . View in PubMed
Genetic control of individual differences in gene-specific methylation in human brain Am J Hum Genet. 2010 Mar 12; 86(3):411-9. . View in PubMed
Cerebellar telomere length and psychiatric disorders Behav Genet. 2010 Mar; 40(2):250-4. . View in PubMed
Whole genome association analysis shows that ACE is a risk factor for Alzheimer's disease and fails to replicate most candidates from Meta-analysis Int J Mol Epidemiol Genet. 2010; 1(1):19-30. . View in PubMed
Genome-wide SNP genotyping study using pooled DNA to identify candidate markers mediating susceptibility to end-stage renal disease attributed to Type 1 diabetes Diabet Med. 2009 Nov; 26(11):1090-8. . View in PubMed
Genetic variants at 6p2133 are associated with susceptibility to follicular lymphoma. Nat Genet. 2009 Aug; 41(8):873-5. . View in PubMed
Genome-wide scan of 500,000 single-nucleotide polymorphisms among responders and nonresponders to interferon beta therapy in multiple sclerosis Arch Neurol. 2009 Aug; 66(8):972-8. . View in PubMed
Singleton deletions throughout the genome increase risk of bipolar disorder Mol Psychiatry. 2009 Apr; 14(4):376-80. . View in PubMed
Genetic control of human brain transcript expression in Alzheimer disease Am J Hum Genet. 2009 Apr; 84(4):445-58. . View in PubMed
Statistical comparison framework and visualization scheme for ranking-based algorithms in high-throughput genome-wide studies J Comput Biol. 2009 Apr; 16(4):565-77. . View in PubMed
A genome-wide analysis identifies genetic variants in the RELN gene associated with otosclerosis Am J Hum Genet. 2009 Mar; 84(3):328-38. . View in PubMed
GRM7 variants confer susceptibility to age-related hearing impairment Hum Mol Genet. 2009 Feb 15; 18(4):785-96. . View in PubMed
A novel reciprocal and biphasic relationship between membrane cholesterol and beta-secretase activity in SH-SY5Y cells and in human platelets J Neurochem. 2009 Jan; 108(2):341-9. . View in PubMed
Molecular genetics of adult ADHD: converging evidence from genome-wide association and extended pedigree linkage studies J Neural Transm (Vienna). 2008 Nov; 115(11):1573-85. . View in PubMed
Identification of genetic variants using bar-coded multiplexed sequencing Nat Methods. 2008 Oct; 5(10):887-93. . View in PubMed
Multimarker analysis and imputation of multiple platform pooling-based genome-wide association studies Bioinformatics. 2008 Sep 01; 24(17):1896-902. . View in PubMed
Resolving individuals contributing trace amounts of DNA to highly complex mixtures using high-density SNP genotyping microarrays PLoS Genet. 2008 Aug 29; 4(8):e1000167. . View in PubMed
Common sequence variants on 20q1122 confer melanoma susceptibility. Nat Genet. 2008 Jul; 40(7):838-40. . View in PubMed
Genome-wide linkage analysis of ADHD using high-density SNP arrays: novel loci at 5q131 and 14q12. Mol Psychiatry. 2008 May; 13(5):522-30. . View in PubMed
Identification of somatic chromosomal abnormalities in hypothalamic hamartoma tissue at the GLI3 locus Am J Hum Genet. 2008 Feb; 82(2):366-74. . View in PubMed
Sorl1 as an Alzheimer's disease predisposition gene? Neurodegener Dis. 2008; 5(2):60-4.. View in PubMed
Identification of a novel risk locus for multiple sclerosis at 13q313 by a pooled genome-wide scan of 500,000 single nucleotide polymorphisms. PLoS One. 2008; 3(10):e3490. . View in PubMed
A survey of genetic human cortical gene expression Nat Genet. 2007 Dec; 39(12):1494-9. . View in PubMed
The nuts and bolts of gene array technology and its application to drug abuse research Drug Alcohol Depend. 2007 Nov 02; 91(1):102-6. . View in PubMed
Whole-genome analysis of sporadic amyotrophic lateral sclerosis N Engl J Med. 2007 Aug 23; 357(8):775-88. . View in PubMed
Polyhydramnios, megalencephaly and symptomatic epilepsy caused by a homozygous 7-kilobase deletion in LYK5 Brain. 2007 Jul; 130(Pt 7):1929-41. . View in PubMed
Calmodulin-binding transcription activator 1 (CAMTA1) alleles predispose human episodic memory performance Hum Mol Genet. 2007 Jun 15; 16(12):1469-77. . View in PubMed
GAB2 alleles modify Alzheimer's risk in APOE epsilon4 carriers Neuron. 2007 Jun 07; 54(5):713-20. . View in PubMed
Chromosomal abnormality at 6p251-25. 3 identifies a susceptibility locus for hypothalamic hamartoma associated with epilepsy. Epilepsy Res. 2007 Jun; 75(1):70-3. . View in PubMed
Identification of a novel risk locus for progressive supranuclear palsy by a pooled genomewide scan of 500,288 single-nucleotide polymorphisms Am J Hum Genet. 2007 Apr; 80(4):769-78. . View in PubMed
Identification of PVT1 as a candidate gene for end-stage renal disease in type 2 diabetes using a pooling-based genome-wide single nucleotide polymorphism association study Diabetes. 2007 Apr; 56(4):975-83. . View in PubMed
A high-density whole-genome association study reveals that APOE is the major susceptibility gene for sporadic late-onset Alzheimer's disease J Clin Psychiatry. 2007 Apr; 68(4):613-8. . View in PubMed
SNiPer-HD: improved genotype calling accuracy by an expectation-maximization algorithm for high-density SNP arrays Bioinformatics. 2007 Jan 01; 23(1):57-63. . View in PubMed
SNP-based chromosomal copy number ascertainment following multiple displacement whole-genome amplification Biotechniques. 2007 Jan; 42(1):77-83. . View in PubMed
Identification of the genetic basis for complex disorders by use of pooling-based genomewide single-nucleotide-polymorphism association studies Am J Hum Genet. 2007 Jan; 80(1):126-39. . View in PubMed
Common Kibra alleles are associated with human memory performance Science. 2006 Oct 20; 314(5798):475-8. . View in PubMed
High-density single nucleotide polymorphism screen in a large multiplex neural tube defect family refines linkage to loci at 7p211-pter and 2q33. 1-q35. Birth Defects Res A Clin Mol Teratol. 2006 Jun; 76(6):499-505. . View in PubMed
SNiPer: improved SNP genotype calling for Affymetrix 10K GeneChip microarray data BMC Genomics. 2005 Oct 31; 6:149. . View in PubMed
Genome-wide SNP arrays as a diagnostic tool: clinical description, genetic mapping, and molecular characterization of Salla disease in an Old Order Mennonite population Am J Med Genet A. 2005 Oct 15; 138A(3):262-7. . View in PubMed
Identification of disease causing loci using an array-based genotyping approach on pooled DNA BMC Genomics. 2005 Sep 30; 6:138. . View in PubMed
Applications of whole-genome high-density SNP genotyping Expert Rev Mol Diagn. 2005 Mar; 5(2):159-70. . View in PubMed
The genetics of tethered cord syndrome Am J Med Genet A. 2005 Feb 01; 132A(4):450-3. . View in PubMed
The Autism Genome Project: goals and strategies Am J Pharmacogenomics. 2005; 5(4):233-46. . View in PubMed
Structural insights into how the MIDAS ion stabilizes integrin binding to an RGD peptide under force Structure. 2004 Nov; 12(11):2049-58. . View in PubMed
Behavioural and psychological syndromes in Alzheimer's disease Int J Geriatr Psychiatry. 2004 Nov; 19(11):1035-9. . View in PubMed
Mapping of sudden infant death with dysgenesis of the testes syndrome (SIDDT) by a SNP genome scan and identification of TSPYL loss of function Proc Natl Acad Sci U S A. 2004 Aug 10; 101(32):11689-94. . View in PubMed
Neurobiology and genetics of behavioural syndromes of Alzheimer's disease Curr Alzheimer Res. 2004 May; 1(2):135-42. . View in PubMed
Tuning the mechanical stability of fibronectin type III modules through sequence variations Structure. 2004 Jan; 12(1):21-30. . View in PubMed
Structure and functional significance of mechanically unfolded fibronectin type III1 intermediates Proc Natl Acad Sci U S A. 2003 Dec 09; 100(25):14784-9. . View in PubMed
A retrospective study of the behavioural and psychological symptoms of mid and late phase Alzheimer's disease Int J Geriatr Psychiatry. 2003 Nov; 18(11):1037-42. . View in PubMed
Identifying unfolding intermediates of FN-III(10) by steered molecular dynamics J Mol Biol. 2002 Nov 08; 323(5):939-50. . View in PubMed
A structural model for force regulated integrin binding to fibronectin's RGD-synergy site Matrix Biol. 2002 Mar; 21(2):139-47. . View in PubMed
Structural insights into the mechanical regulation of molecular recognition sites Trends Biotechnol. 2001 Oct; 19(10):416-23. . View in PubMed
Comparison of the early stages of forced unfolding for fibronectin type III modules Proc Natl Acad Sci U S A. 2001 May 08; 98(10):5590-5. . View in PubMed
Phase I trial of a recombinant vaccinia virus encoding carcinoembryonic antigen in metastatic adenocarcinoma: comparison of intradermal versus subcutaneous administration Clin Cancer Res. 1999 Sep; 5(9):2330-7. . View in PubMed
Modeling and mutagenesis of the human alpha 1a-adrenoceptor: orientation and function of transmembrane helix V sidechains Recept Channels. 1996; 4(3):165-77. . View in PubMed
Fluorescence-based enzymatic assay by capillary electrophoresis laser-induced fluorescence detection for the determination of a few beta-galactosidase molecules Anal Biochem. 1995 Mar 20; 226(1):147-53. . View in PubMed
Adolescents' cognitions and attributions for academic cheating: a cross-national study J Psychol. 1993 Nov; 127(6):585-602. . View in PubMed
Plasmid cDNA-directed protein synthesis in a coupled eukaryotic in vitro transcription-translation system Nucleic Acids Res. 1992 Oct 11; 20(19):4987-95. . View in PubMed
Safety and efficacy of sonicated albumin microspheres in perfusion and vein graft patency assessments Clin Cardiol. 1991 Nov; 14(11 Suppl 5):V29-32. . View in PubMed
Human kidney preservation by intracellular electrolyte flush followed by cold storage for over 24 hours Transplantation. 1981 Dec; 32(6):485-7. . View in PubMed
Structural mapping of rabbit muscle phosphofructokinaseDistance between the adenosine cyclic 3',5'-phosphate binding site and a reactive sulfhydryl group. Biochemistry. 1980 Jan 22; 19(2):330-4. . View in PubMed
Dr. Craig is the vice chair of the Department of Translational Genomics at USC and the head of the Molecular Genomics Core at the Norris Comprehensive Cancer Center. Before coming to USC, he was the Deputy Director of Bioinformatics at TGen and Director of the Neurogenomics Division. With over 200 publications, Dr. Craig's expertise is in translational genomics and bioinformatics.
Translational Genomics. Translating genomics from bench to bedside is the foundation of Dr. Craig's research. He co-founded the CAP/CLIA-accredited Ashion Labs. Also, he helped start TGen's Center for Rare Childhood Disorders (C4RCD.org) and got over a thousand families to join the study of diseases with unknown genetic causes. His group has worked to develop shared standards and datasets, serving as a co-PI on 1000 Genomes. (i) Neurological disorders. He has had collaborative publications in bipolar disorder (>45 pubs), Alzheimer's disease (>15 pubs), and pediatric neurology (>30 pubs). As part of the Accelerated Medicine Partnership in Parkinson's Disorder (AMP-PD), his group recently led the longitudinal analysis of over 8,500 transcriptomes from 1600 people. (ii) Oncology. His research in somatic heterogeneity and disease progression has led to collaborations developing genomic methods in oncology. His group was one of the first to study whole-genome and transcriptome profiling to treat metastatic triple-negative breast cancer.
Development of integrative genomic tools. In the past 15 years, Dr. Craig's lab has used genomics to make experimental and computational tools that connect engineering, biotechnology, and clinical care. His group published one of the first methods for Illumina multiplexed sequencing in 2008 (Nature Methods). Integration of DNA and RNA is a primary focus, with papers and patents on cryptic splicing, fusion detection, X-skewing, and variant prioritization in cancer. The second area of focus in genomics has been untangling mixtures, which is very important in oncology. These approaches have led to many significant papers, including one of the most influential papers on data privacy problems.