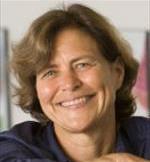 Ellen F. Iverson, MPH
Assistant Professor Of Research Pediatrics
CHL Mail Stop 30
Off Campus
Los Angeles
Ellen Iverson is an Assistant Professor in the Department of Pediatrics at the USC Keck school of Medicine and is currently the Deputy Director of the Community Health Outcomes and Intervention Research Program (CHOIR) at Childrens Hospital Los Angeles (CHLA). Previously, she was Executive Director of the Office of Community Engagement (OCE) of the Southern California Clinical and Translational Science Institute and headed the Research & Evaluation Group of the Division of Adolescent Medicine at Children's Hospital Los Angeles.

For over 25 years, she has overseen and conducted numerous mixed and single method clinical and community-based studies at UCLA, the RAND Corporation and, most recently at USC/Childrens Hospital Los Angeles. Her research integrates community based participatory research (CPBR) principles into her research activities and projects, most of which have focused on wide variety of health issues affecting underserved communities with a special focus on children, adolescents and young adult populations. During her tenure at CHLA, she has also developed and conducted multiple clinic- and community based research projects in Los Angeles and throughout the state. She is currently Co-Investigator on two NIH funded projects focused on patient-provider decision-making and the application of genetic testing in critical care and mixed-method, participatory research in East and South Los Angeles communities designed to develop an ecological approach to obesity and diabetes prevention.

As Executive Director of the OCE, she has been responsible for creating the three core community advisory councils that are helping steer the strategic direction and priorities of the SC-CTSI. In the past year, she has also planned and overseen forum, workshops and other events designed to strengthen the bridge and partnership between researcher and community practitioners. She is currently teaching seminars on research methods to CHLA clinical Fellows, precepts the Child Advocacy Rotation for CHLA interns and residents and is a member of multiple community advisory boards and community consortia supporting research and intervention efforts targeting adolescents and young adults.
Marijuana sources in a medical marijuana environment: dynamics in access and use among a cohort of young adults in Los Angeles, California Drugs (Abingdon Engl). 2020; 27(1):69-78. . View in PubMed
Density of Medical Marijuana Dispensaries and Current Marijuana Use among Young Adult Marijuana Users in Los Angeles Subst Use Misuse. 2019; 54(11):1862-1874. . View in PubMed
Illicit drug use and prescription drug misuse among young adult medical cannabis patients and non-patient users in Los Angeles Drug Alcohol Depend. 2019 05 01; 198:21-27. . View in PubMed
"Our lives aren't over": A strengths-based perspective on stigma, discrimination, and coping among young parents J Adolesc. 2018 07; 66:91-100. . View in PubMed
Health conditions and motivations for marijuana use among young adult medical marijuana patients and non-patient marijuana users Drug Alcohol Rev. 2018 02; 37(2):237-246. . View in PubMed
Becoming a medical marijuana user Int J Drug Policy. 2018 02; 52:62-70. . View in PubMed
Living a secret: Disclosure among adolescents and young adults with chronic illnesses Chronic Illn. 2017 03; 13(1):49-61. . View in PubMed
Marijuana practices and patterns of use among young adult medical marijuana patients and non-patient marijuana users Drug Alcohol Depend. 2017 Jan 01; 170:181-188. . View in PubMed
Factors affecting stress experienced by surrogate decision makers for critically ill patients: implications for nursing practice Intensive Crit Care Nurs. 2014 Apr; 30(2):77-85. . View in PubMed
"I felt like a superhero": the experience of responding to drug overdose among individuals trained in overdose prevention Int J Drug Policy. 2014 Jan; 25(1):157-65. . View in PubMed
Correlates and Consequences of Opioid Misuse among High-Risk Young Adults J Addict. 2014; 2014:156954. . View in PubMed
Pitfalls of using administrative data sets to describe clinical outcomes in sickle cell disease Pediatr Blood Cancer. 2013 Dec; 60(12):1936-9. . View in PubMed
Coping and emotion regulation profiles as predictors of nonmedical prescription drug and illicit drug use among high-risk young adults Drug Alcohol Depend. 2013 Sep 01; 132(1-2):165-71. . View in PubMed
Critical illness research involving collection of genomic data: the conundrum posed by low levels of genomic literacy among surrogate decision makers for critically ill patients J Empir Res Hum Res Ethics. 2013 Jul; 8(3):53-7. . View in PubMed
Perspectives of surrogate decision makers for critically ill patients regarding gene variation research Genet Med. 2013 May; 15(5):368-73. . View in PubMed
Injection drug users trained by overdose prevention programs: responses to witnessed overdoses J Community Health. 2013 Feb; 38(1):133-41. . View in PubMed
Personal social network factors associated with overdose prevention training participation Subst Use Misuse. 2013 Jan; 48(1-2):21-30. . View in PubMed
Real-time perspectives of surrogate decision-makers regarding critical illness research: findings of focus group participants Chest. 2012 Dec; 142(6):1433-1439. . View in PubMed
Initiation into prescription drug misuse: differences between lesbian, gay, bisexual, transgender (LGBT) and heterosexual high-risk young adults in Los Angeles and New York Addict Behav. 2012 Nov; 37(11):1289-93. . View in PubMed
The role of farmers' markets in two low income, urban communities J Community Health. 2012 Jun; 37(3):554-62. . View in PubMed
Community engagement and pediatric disaster readiness in a large urban disaster resource hospital network: the case of "The Great California ShakeOut" Disaster Med Public Health Prep. 2012 Jun; 6(2):182-6. . View in PubMed
Misuse of prescription and illicit drugs among high-risk young adults in Los Angeles and New York J Public Health Res. 2012 Feb 14; 1(1):22-30. . View in PubMed
Considerations in the construction of an instrument to assess attitudes regarding critical illness gene variation research J Empir Res Hum Res Ethics. 2012 Feb; 7(1):58-70. . View in PubMed
Disaster and mass casualty events in the pediatric population Semin Pediatr Surg. 2010 Nov; 19(4):265-70. . View in PubMed
Attitudes of genetic counselors towards genetic susceptibility testing in children J Genet Couns. 2010 Aug; 19(4):402-16. . View in PubMed
Deconstructing the complexity of substance use among young men who have sex with men (YMSM) by optimizing the role of qualitative strategies in a mixed methods study Subst Use Misuse. 2010 Apr; 45(5):754-76. . View in PubMed
In the dark: young men's stories of sexual initiation in the absence of relevant sexual health information Health Educ Behav. 2010 Apr; 37(2):243-63. . View in PubMed
Ethical considerations in the collection of genetic data from critically ill patients: what do published studies reveal about potential directions for empirical ethics research? Pharmacogenomics J. 2010 Apr; 10(2):77-85.. View in PubMed
Pediatric disaster preparedness of a hospital network in a large metropolitan region Am J Disaster Med. 2010 Jan-Feb; 5(1):27-34. . View in PubMed
The Healthy Young Men's Study: Sampling Methods to Recruit a Random Cohort of Young Men Who Have Sex with Men J Gay Lesbian Soc Serv. 2009 Oct 01; 21(4):357-373. . View in PubMed
"God Made me Gay for a Reason": Young Men who have Sex with Men's Resiliency in Resolving Internalized Homophobia from Religious Sources J Adolesc Res. 2009 Sep 01; 24(5):601-633. . View in PubMed
Emergency drills and exercises in healthcare organizations: assessment of pediatric population involvement using after-action reports Am J Disaster Med. 2009 Jan-Feb; 4(1):23-32. . View in PubMed
The challenges of assessing fidelity to physician-driven HIV prevention interventions: lessons learned implementing Partnership for Health in a Los Angeles HIV clinic AIDS Behav. 2008 Nov; 12(6):978-88. . View in PubMed
Strategies Used by Gay and Bisexual Young Men to Cope with Heterosexism J Gay Lesbian Soc Serv. 2008 Oct 01; 20(4):354-380. . View in PubMed
HIV/AIDS health service utilization by people who have been homeless AIDS Behav. 2008 Sep; 12(5):815-21. . View in PubMed
Young men's perspectives on family support and disclosure of same-sex attraction J LGBT Issues Couns. 2008 Jun 01; 2(1):53-80. . View in PubMed
Knowledge and behaviors of parents in planning for and dealing with emergencies J Community Health. 2008 Jun; 33(3):158-68. . View in PubMed
Integrating professional and folk models of HIV risk: YMSM's perceptions of high-risk sex AIDS Educ Prev. 2008 Jun; 20(3):220-38. . View in PubMed
Space: the new frontier in HIV prevention for young men who have sex with men AIDS Educ Prev. 2007 Dec; 19(6):465-78. . View in PubMed
Effectiveness of interventions to prevent youth violence a systematic review Am J Prev Med. 2007 Jul; 33(1):65-74. . View in PubMed
The health and health behaviors of young men who have sex with men J Adolesc Health. 2007 Apr; 40(4):342-50. . View in PubMed
Food and park environments: neighborhood-level risks for childhood obesity in east Los Angeles J Adolesc Health. 2007 Apr; 40(4):325-33. . View in PubMed
Making Informed Decisions: How Attitudes and Perceptions Affect the Use of Crystal, Cocaine and Ecstasy among Young Men who Have Sex with Men J Drug Issues. 2007; 37(3):643-674. . View in PubMed
Club drug use in los angeles among young men who have sex with men Subst Use Misuse. 2007; 42(11):1723-43. . View in PubMed
Gender differences in HIV risk behaviors among young injectors and their social network members Am J Drug Alcohol Abuse. 2002; 28(3):453-75. . View in PubMed
HIV risk behavior and HIV testing: a comparison of rates and associated factors among homeless and runaway adolescents in two cities AIDS Educ Prev. 2001 Apr; 13(2):131-48. . View in PubMed
Service utilization among homeless and runaway youth in Los Angeles, California: rates and reasons J Adolesc Health. 1999 Jun; 24(6):449-58. . View in PubMed
Service utilization among homeless and runaway youth in Los Angeles, California: rates and reasons J Adolesc Health. 1999 Mar; 24(3):190-200. . View in PubMed
"Substance abuse" disorders among runaway and homeless youth Subst Use Misuse. 1997 Jun; 32(7-8):969-86. . View in PubMed