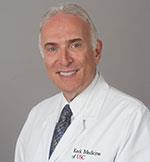 Jacques Van Dam
Professor of Medicine
Medicine
HCC 322R
Health Sciences Campus
Los Angeles
Contact
American Society for Gastrointestinal Endoscopy: Distinguished Service Award, 2015
American Medical Association: Inspirational Physician Award, 2014
The Viterbi School of Engineering and The Keck School of Medicine of USC: Wallace H. Coulter Foundation Award for Translational Research, 2013
Mayo Clinic: Keynote Speaker- "The Future of Endoscopy", 2009
Department of Medicine, Stanford University Medical Center: Excellence in Teaching Award, 2008
University of Nebraska Medical Center: Frederick F. Paustian Visiting Professor, 2006
Sociedad Medica del Hospital de Clinicas Caracas: Honorary Member, 1999
Sociedad Dominicana de Gastroenterologia: Honorary Member, 1997
American College of Gastroenterology: Annual Research Award in Clinical Gastroenterology, 1997
American College of Gastroenterology: Annual Research Award in Clinical Gastroenterology, 1996
American College of Gastroenterology: Annual Research Award in Clinical Gastroenterology, 1994
American Society for Gastrointestinal Endoscopy: Thirteenth Annual Audio Visual Award, 1993
American College of Gastroenterology: Annual Research Award in Clinical Gastroenterology, 1991
Georgetown University Medical Center: Award for Outstanding Clinical Performance in Emergency Medicine, 1984
American Federation for Clinical Research: Trainee Investigator Award, 1984
Georgetown University School of Medicine: Upjohn Achievement Award, 1984
National Institutes of Health: Summer Research Scholarship, 1981
National Institutes of Health Cardiovascular Training Grant Program: Postdoctoral Training Fellowship, 1978-1980
Gastrointestinal Endoscopy in the Era of Antibiotic Resistant Bacteria Gastrointest Endosc Clin N Am. 2020 Oct; 30(4):xv-xvi. . View in PubMed
Rectal Optical Markers for In Vivo Risk Stratification of Premalignant Colorectal Lesions Clin Cancer Res. 2015 Oct 01; 21(19):4347-4355. . View in PubMed
Prevention and management of post-ERCP pancreatitis JOP. 2014 Nov 28; 15(6):544-51. . View in PubMed
A Raman-based endoscopic strategy for multiplexed molecular imaging Proc Natl Acad Sci U S A. 2013 Jun 18; 110(25):E2288-97. . View in PubMed
Diagnostic accuracy of cyst fluid amphiregulin in pancreatic cysts BMC Gastroenterol. 2012 Feb 14; 12:15. . View in PubMed
A prospective study of total gastrectomy for CDH1-positive hereditary diffuse gastric cancer Ann Surg Oncol. 2011 Sep; 18(9):2594-8. . View in PubMed
Single-fraction stereotactic body radiation therapy and sequential gemcitabine for the treatment of locally advanced pancreatic cancer Int J Radiat Oncol Biol Phys. 2011 Sep 01; 81(1):181-8. . View in PubMed
Determination of the relationship between gastric wall thickness and body mass index with endoscopic ultrasound Obes Surg. 2011 Mar; 21(3):300-4. . View in PubMed
Determining scope position during colonoscopy without use of ionizing radiation or magnetic imaging: the enhanced mapping ability of the NeoGuide Endoscopy System Surg Endosc. 2011 Feb; 25(2):636-40. . View in PubMed
EUS-guided gold fiducial insertion for image-guided radiation therapy of pancreatic cancer: 50 successful cases without fluoroscopy Gastrointest Endosc. 2010 Mar; 71(3):513-8. . View in PubMed
Interfractional uncertainty in the treatment of pancreatic cancer with radiation Int J Radiat Oncol Biol Phys. 2010 Feb 01; 76(2):603-7. . View in PubMed
Gastrointest Endosc. 2009 Jun; 69(7):1262-3. . View in PubMed
Endoscopy is accurate, safe, and effective in the assessment and management of complications following gastric bypass surgery Am J Gastroenterol. 2009 Mar; 104(3):575-82; quiz 583. . View in PubMed
EUS: state of the art in the USA Gastrointest Endosc. 2009 Feb; 69(2 Suppl):S217-9. . View in PubMed
EUS 2008 Working Group document: evaluation of EUS-guided implantation therapy (with video) Gastrointest Endosc. 2009 Feb; 69(2 Suppl):S49-53. . View in PubMed
EUS 2008 Working Group document: interventional EUS--a road map for the future Gastrointest Endosc. 2009 Feb; 69(2 Suppl):S1-2. . View in PubMed
Preoperative endoscopic screening for laparoscopic Roux-en-Y gastric bypass has a low yield for anatomic findings Obes Surg. 2008 Sep; 18(9):1067-73. . View in PubMed
Risk-reducing total gastrectomy for germline mutations in E-cadherin (CDH1): pathologic findings with clinical implications Am J Surg Pathol. 2008 Jun; 32(6):799-809. . View in PubMed
Endoscopic ultrasound-guided intratumoural therapy for pancreatic cancer Can J Gastroenterol. 2008 Apr; 22(4):405-10. . View in PubMed
Use of flexible endoscopic scissors to cut obstructing suture material in gastric bypass patients Obes Surg. 2008 Mar; 18(3):336-9. . View in PubMed
Gastric pyogenic granuloma Gastroenterol Hepatol (N Y). 2007 Nov; 3(11):850-4. . View in PubMed
CDH1 truncating mutations in the E-cadherin gene: an indication for total gastrectomy to treat hereditary diffuse gastric cancer Ann Surg. 2007 Jun; 245(6):873-9. . View in PubMed
Computer-assisted colonoscopy (the NeoGuide Endoscopy System): results of the first human clinical trial ("PACE study") Am J Gastroenterol. 2007 Feb; 102(2):261-6. . View in PubMed
A novel retrograde-viewing auxiliary imaging device (Third Eye Retroscope) improves the detection of simulated polyps in anatomic models of the colon Gastrointest Endosc. 2007 Jan; 65(1):139-44. . View in PubMed
Colonoscopy or CT colonography for colorectal cancer screening in 2006? Nat Clin Pract Gastroenterol Hepatol. 2006 Jun; 3(6):296-7.. View in PubMed
CT colonography for colon cancer screening Gastrointest Endosc. 2006 Jan; 63(1):121-33. . View in PubMed
Computed tomography, endoscopic, laparoscopic, and intra-operative sonography for assessing resectability of pancreatic cancer Surg Oncol. 2005 Aug; 14(2):105-13. . View in PubMed
Technology review: the use of simulators for training in GI endoscopy Gastrointest Endosc. 2004 Dec; 60(6):992-1001. . View in PubMed
Wireless capsule endoscopy and double-balloon enteroscopy for the diagnosis of obscure gastrointestinal bleeding Tech Vasc Interv Radiol. 2004 Sep; 7(3):130-5. . View in PubMed
Optical biopsy: a new frontier in endoscopic detection and diagnosis Clin Gastroenterol Hepatol. 2004 Sep; 2(9):744-53. . View in PubMed
Acute pancreatitis after EUS-guided FNA of solid pancreatic masses: a pooled analysis from EUS centers in the United States Gastrointest Endosc. 2004 Sep; 60(3):385-9. . View in PubMed
AGA future trends report: CT colonography Gastroenterology. 2004 Sep; 127(3):970-84. . View in PubMed
Risk factors for complications after performance of ERCP Gastrointest Endosc. 2002 Nov; 56(5):652-6. . View in PubMed
EUS in cystic lesions of the pancreas Gastrointest Endosc. 2002 Oct; 56(4 Suppl):S91-3. . View in PubMed
Gastrointestinal epithelial dysplasia: detection with new endoscopic techniques Curr Opin Gastroenterol. 2002 Sep; 18(5):581-6. . View in PubMed
The future of simulators in GI endoscopy: an unlikely possibility or a virtual reality? Gastrointest Endosc. 2002 Apr; 55(4):608-11.. View in PubMed
Endoscopic evaluation of the small intestine Can J Gastroenterol. 2002 Mar; 16(3):178-85. . View in PubMed
NAD(P)H and collagen as in vivo quantitative fluorescent biomarkers of epithelial precancerous changes Cancer Res. 2002 Feb 01; 62(3):682-7. . View in PubMed
Medical device evaluation by the Food and Drug Administration (FDA) Gastrointest Endosc. 2001 Jun; 53(7):880-4. . View in PubMed
High resolution and high-magnification endoscopy: September 2000 Gastrointest Endosc. 2000 Dec; 52(6 Pt 1):864-866. . View in PubMed
Endoscopic mucosal resection: May 2000 Gastrointest Endosc. 2000 Dec; 52(6 Pt 1):860-863. . View in PubMed
Technology status evaluation report: computerized endoscopic medical record systems: November 1999 Gastrointest Endosc. 2000 Jun; 51(6):793-6. . View in PubMed
Technology status evaluation report: endoscopy simulators: May 1999 Gastrointest Endosc. 2000 Jun; 51(6):790-2. . View in PubMed
Technology status evaluation report: ultrathin endoscopes esophagogastroduodenoscopy: March 2000 Gastrointest Endosc. 2000 Jun; 51(6):786-9. . View in PubMed
ASGE Technology status evaluation reportAutomatic endoscope reprocessors. February 1999. American Society for Gastrointestinal Endoscopy. Gastrointest Endosc. 1999 Dec; 50(6):925-7. . View in PubMed
ASGE technology status evaluation reportEndoscopic retrieval devices. February 1999. American Society for Gastrointestinal Endoscopy. Gastrointest Endosc. 1999 Dec; 50(6):932-4. . View in PubMed
ASGE technology status evaluation reportBiliary stents. Update May 1999. American Society for Gastrointestinal Endoscopy. Gastrointest Endosc. 1999 Dec; 50(6):938-42. . View in PubMed
ASGE technology evaluation reportEndoscopy simulators. May 1999. American Society for Gastrointestinal Endoscopy. Gastrointest Endosc. 1999 Dec; 50(6):935-7. . View in PubMed
ASGE technology status evaluation reportInjection needles. February 1999. American Society for Gastrointestinal Endoscopy. Gastrointest Endosc. 1999 Dec; 50(6):928-31. . View in PubMed
Technology status evaluation: sheathed endoscopes: November 1998From the ASGE. American Society for Gastrointestinal Endoscopy. Gastrointest Endosc. 1999 Jun; 49(6):862-4. . View in PubMed
Video echoendoscopy in the United States Endoscopy. 1998 Aug; 30 Suppl 1:A135-7. . View in PubMed
Vocal cord paralysis following I-131 ablation of a postthyroidectomy remnant J Nucl Med. 1985 Jan; 26(1):49-50. . View in PubMed
[Physiology and functional surgery of the ear] Rev Med Liege. 1956 Mar 15; 11(6):163-8. . View in PubMed
[Chronic sinusitis in children] Rev Med Liege. 1955 Mar 01; 10(5):149-55. . View in PubMed
[Pharmacodynamic potentiation in ophthalmology] Rev Med Liege. 1954 09 15; 9(18):557-63. . View in PubMed
[Cancer in otorhinolaryngology] Rev Med Liege. 1953 Nov 01; 8(21):681-92. . View in PubMed
[Ear infections in the infant] Acta Otorhinolaryngol Belg. 1953; 7(6):651-69. . View in PubMed
[Presentation of otorhinolaryngological cases] Rev Med Liege. 1952 Oct 15; 7(20):653-5. . View in PubMed
[Allergy study in the Otorhinolaryngology Clinic] Rev Med Liege. 1952 May 15; 7(10):331-6. . View in PubMed
[Diseases of the salivary glands] Rev Med Liege. 1951 Aug 01; 6(15):481-8. . View in PubMed
Dr. Van Dam specializes in treating patients with pancreatic, esophageal, gastric or colorectal cancer. He also specializes in treating patients with precancerous conditions, including pancreatic cystic neoplasms, Barrett's esophagus, and colonic polyps. Dr. Van Dam's clinical expertise is in diagnostic and therapeutic gastrointestinal endoscopy, advanced interventional endoscopy, endoscopic retrograde cholangiopancreatography (ERCP), endoscopic ultrasonography (EUS), endoscopic laser surgery, and advanced endoscopic imaging, including confocal microendoscopy and optical biopsy.

Dr. Van Dam will oversee the expansion of clinical gastroenterological services at USC and will direct the design and construction of two new endoscopy facilities. The new hospital-based facility will be the heart of USC's state-of-the-art center for advanced/therapeutic endoscopy. The second, a large ambulatory facility, will evaluate and treat patients with a variety of digestive disorders in a relaxed, family-friendly environment. Dr. Van Dam is coordinating the recruitment of specialists to lead several new centers of excellence in areas of tertiary care.

For the past 20 years, Dr. Van Dam has been internationally recognized for his numerous advances in the field of interventional endoscopy, his significant contributions to scientific literature, and his leadership in developing training programs for young physician scientists.