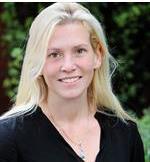 Lyne G. Scott
Clinical Professor of Pediatrics (Clinician Educator)
Director, Allergy and Immunology Division
Director, Fellowship Training Program
Pediatrics
GLB 1-G14 1801 Marengo Street
Off Campus
Los Angeles
Contact
Patterns of allergenic food introduction in Los Angeles inner-city children Asia Pac Allergy. 2022 Jul; 12(3):e24. . View in PubMed
Persistent airflow obstruction in inner-city children with asthma Allergy Asthma Proc. 2021 07 01; 42(4):310-316. . View in PubMed
Adaptation of an asthma management program to a small clinic Am J Manag Care. 2017 Jul 01; 23(7):e231-e237. . View in PubMed
Asthma control and need for future asthma controller therapy among inner-city Hispanic asthmatic children engaged in a pediatric asthma disease management program (the Breathmobile program, Mobile Asthma Care for Kids Network) J Asthma. 2016 08; 53(6):629-34. . View in PubMed
Factors affecting ability to achieve asthma control in adult patients with moderate to severe persistent asthma J Asthma. 2016 08; 53(6):644-9. . View in PubMed
Mobile health care operations and return on investment in predominantly underserved children with asthma: the breathmobile program Popul Health Manag. 2013 Aug; 16(4):261-9. . View in PubMed
Achieving and maintaining asthma control in inner-city children J Allergy Clin Immunol. 2011 Jul; 128(1):56-63. . View in PubMed
Long-term maintenance of pediatric asthma: focus on budesonide/formoterol inhalation aerosol Ther Clin Risk Manag. 2010 Mar 03; 6:65-75. . View in PubMed
Residential Proximity to Freeways is Associated with Uncontrolled Asthma in Inner-City Hispanic Children and Adolescents J Allergy (Cairo). 2010; 2010. . View in PubMed
Loss of asthma control in inner city children with asthma after withdraw of asthma controller medication J Asthma. 2009 Dec; 46(10):1001-5. . View in PubMed
Asthma control and future asthma-related morbidity in inner-city asthmatic children Ann Allergy Asthma Immunol. 2008 Aug; 101(2):144-52. . View in PubMed
Longitudinal patterns of predominant asthma disease activity in pediatric patients enrolled in an asthma-specific disease management program J Asthma. 2008 Aug; 45(6):501-5. . View in PubMed
Dr. Scott is an Associate Professor of Pediatrics (USC Keck School of Medicine), Allergy and Immunology Division Chief, Allergy and Immunology Fellowship Training Program Director, and Director of the Breathmobile Program at LAC+USC Medical Center.

Dr. Scott has extensive knowledge regarding the infrastructure of the Breathmobile Program, implementation of disease management principles in asthma disease tracking, and outcomes results for the Breathmobile Program.

Dr. Scott has participated in several peer-reviewed publications describing findings of the LAC+USC Breathmobile Program and is the lead author on a collaborative manuscript describing outcomes for Breathmobile Programs across the country.

She has received funding from National Institutes of Health for health disparities research. Her interests include improving access to effective asthma care for children in Los Angeles.