Faculty
Department of Family Medicine faculty members, both physicians and scientists, are world-renown in their subspecialties. Faculty members are passionate in their clinical care and research practices, as well as being mentors for medical students and trainees. The department also invests significant funds to provide protected time and lab space for junior faculty to perform research.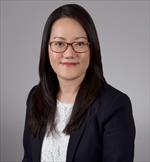 Annie Lu Nguyen
Assistant Professor of Family Medicine
HSA Unit 22 A-7 7413 1000 S. Fremont Avenue
Health Sciences Campus
Alhambra
Dr. Nguyen's broad research interests are in social determinants of health and health disparities with a focus on successful aging outcomes in older adults living with HIV. Her training and experience draws upon community-engaged approaches. Her research program explores the factors that modify the relationship between life stressors and quality of life as well as ways in which health behaviors fit into each individual's paradigm of successful aging. Her current research projects explore successful aging advance care planning among older adults with HIV.\n\nDr. Nguyen was part of the 2015 National Institute on Aging Butler-Williams Scholars program and is current part of the first cohort of scholars in the UCSD Sustained Training for HIV and Aging Research program. She is an active member of and holds leadership positions in the American Public Health Association (APHA) and the American Academy of Health Behavior (AAHB). She is also the executive editor of Health Behavior and Policy Review.
Emotional health outcomes are influenced by sexual minority identity and HIV serostatus AIDS Care. 2020 Jun 26; 1-6. . View in PubMed
Leaning on Community-Based Participatory Research to Respond During COVID-19 AIDS Behav. 2020 May 14. . View in PubMed
Frailty and Neurocognitive Impairment: Impacts on Quality of Life in HIV J Assoc Nurses AIDS Care. 2020 May-Jun; 31(3):290-300. . View in PubMed
A Modified Alcohol SBI for Use among Older Adults Living with HIV West J Nurs Res. 2020 Apr 02; 193945920912946. . View in PubMed
Physical and mental health correlates of perceived financial exploitation in older adults: Preliminary findings from the Finance, Cognition, and Health in Elders Study (FINCHES) Aging Ment Health. 2020 05; 24(5):740-746. . View in PubMed
Elder Abuse Characteristics Based on Calls to the National Center on Elder Abuse Resource Line J Appl Gerontol. 2019 Jul 31; 733464819865685. . View in PubMed
Caregiving preferences and advance care planning among older adults living with HIV AIDS Care. 2019 02; 31(2):243-249. . View in PubMed
Risk and protective factors for health-related quality of life among persons aging with HIV AIDS Care. 2018 04; 30(4):518-522. . View in PubMed
Eliciting community perspectives on research with older adults living with HIV through focus groups Medicine (Baltimore). 2017 Dec; 96(48):e8495. . View in PubMed
Attitudes towards exercise among substance using older adults living with HIV and chronic pain AIDS Care. 2017 09; 29(9):1149-1152. . View in PubMed
Care transitions among Latino diabetics: barriers to study enrollment and transition care Ethn Health. 2017 08; 22(4):361-371. . View in PubMed
"It Feels Good to Know That Someone Cares" Hisp Health Care Int. 2017 06; 15(2):52-57. . View in PubMed
Use and interest in complementary and alternative medicine among college students seeking healthcare at a university campus student health center Complement Ther Clin Pract. 2016 Aug; 24:103-8. . View in PubMed
J Am Geriatr Soc. 2016 08; 64(8):1651-5. . View in PubMed
Variability in Findings From Adult Protective Services Investigations of Elder Abuse in California J Evid Inf Soc Work. 2016; 13(1):34-44. . View in PubMed
Reply to Tucker et al Clin Infect Dis. 2016 07 15; 63(2):283-4. . View in PubMed
Using Social Media to Increase HIV Testing Among Gay and Bisexual Men, Other Men Who Have Sex With Men, and Transgender Persons: Outcomes From a Randomized Community Trial Clin Infect Dis. 2016 06 01; 62(11):1450-3. . View in PubMed
A clinic-based pilot intervention to enhance diabetes management for elderly Hispanic patients J Health Environ Educ. 2016; 8:1-6. . View in PubMed
Longitudinal survey on integrative medicine education at an underserved health centre Educ Prim Care. 2015 Nov; 26(6):404-9. . View in PubMed
The relationship between depressive symptoms, diabetes symptoms, and self-management among an urban, low-income Latino population J Diabetes Complications. 2015 Nov-Dec; 29(8):1003-8. . View in PubMed
Use of and interests in complementary and alternative medicine by Hispanic patients of a community health center J Am Board Fam Med. 2015 Mar-Apr; 28(2):175-83. . View in PubMed
Attitudes and preferences on the use of mobile health technology and health games for self-management: interviews with older adults on anticoagulation therapy JMIR Mhealth Uhealth. 2014 Jul 23; 2(3):e32. . View in PubMed
Cross-cultural comparison of successful aging definitions between Chinese and Hmong elders in the United States J Cross Cult Gerontol. 2014 Jun; 29(2):153-71. . View in PubMed
Youth exposure to violence in an urban settingUrban Studies Research. 2014; (368047):DOI: 10. 1155/2014/368047. . View in PubMed
Positioning medical students for the geriatric imperative: using geriatrics to effectively teach medicine Gerontol Geriatr Educ. 2013; 34(4):342-53. . View in PubMed
The effectiveness of educational programs to improve recognition and reporting of elder abuse and neglect: A systematic review of the literature Journal of Elder Abuse and Neglect. 2011; 3(23):213-233. . View in PubMed