Faculty
Department of Family Medicine faculty members, both physicians and scientists, are world-renown in their subspecialties. Faculty members are passionate in their clinical care and research practices, as well as being mentors for medical students and trainees. The department also invests significant funds to provide protected time and lab space for junior faculty to perform research.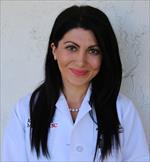 Rose Taroyan
Clinical Assistant Professor of Family Medicine (Clinician Educator)
HCT 1300 1520 San Pablo Street
Health Sciences Campus
Los Angeles
Rose Taroyan, MD, MPH is an Assistant Professor of Clinical Medicine at the Keck School of Medicine of USC. Specialized in family medicine, she believes in a philosophy of care that supports a health lifestyle and focuses on preventative medicine. \n\nDr. Taroyan completed both her Doctorate of Medicine and her Master's of Public Health at St. George's University School of Medicine in Grenada, West Indies. During her residency at University of California Davis and San Joaquin General Hospital, French Camp, she was recognized several times for her excellence in providing care including receiving awards for Excellent Resident Observation and Exemplary Team Player. \n\nDr. Taroyan focuses on practicing medicine in a way that focuses on evidence to pursue advancements in patient care, research and teaching.