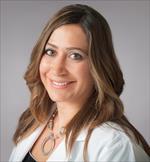 Amytis Towfighi
Professor of Neurology (Clinical Scholar)
Neurology
Contact
American Academy of Neurology: Michael S. Pessin Stroke Leadership Prize, 2013
Princeton Stroke Conference: Junior Investigator, 2012
American Heart Association: Robert G. Siekert New Investigator Award in Stroke, 2012
California Association of Public Hospitals & Health Systems/California Health Care Safety Net Inst: Kaiser Permanente Clinical Systems Development Award, 2011
American Neurological Association: Junior Academic Neurologist, 2011
Massachusetts General Hospital: Massachusetts General Hospital Clinical Research Day Neurology Award, 2006
Effects of System-Level Factors on Race/Ethnic Differences in In-Hospital Mortality after Acute Ischemic Stroke medRxiv. 2023 Oct 22. . View in PubMed
Persistent Inequities in Intravenous Thrombolysis for Acute Ischemic Stroke in the United States: Results from the Nationwide Inpatient Sample medRxiv. 2023 Oct 10. . View in PubMed
Determinants of Inequities in Neurologic Disease, Health, and Well-being: The NINDS Social Determinants of Health Framework Neurology. 2023 Aug 15; 101(7 Supplement 1):S75-S81. . View in PubMed
Health Equity and Actionable Disparities in Stroke: 2022 Update Stroke. 2023 Feb; 54(2):374-378. . View in PubMed
Strategies to Reduce Racial and Ethnic Inequities in Stroke Preparedness, Care, Recovery, and Risk Factor Control: A Scientific Statement From the American Heart Association Stroke. 2023 07; 54(7):e371-e388. . View in PubMed
Race, Ethnic, Sex, and Socioeconomic Inequities in Interhospital Transfer for Acute Ischemic Stroke in the United States Stroke. 2023 05; 54(5):1320-1329. . View in PubMed
Recommendations on Social Determinants of Health in Neurologic Disease Neurology. 2023 08 15; 101(7 Suppl 1):S17-S26. . View in PubMed
All-Cause, Cardiovascular, and Stroke Mortality Among Foreign-Born Versus US-Born Individuals of African Ancestry J Am Heart Assoc. 2023 05 02; 12(9):e026331. . View in PubMed
Prevalence and Predictors of Food Insecurity Among Stroke Survivors in the United States Stroke. 2022 11; 53(11):3369-3374. . View in PubMed
Racial Inequities Across Rural Strata in Acute Stroke Care and In-Hospital Mortality: National Trends Over 6 Years Stroke. 2022 05; 53(5):1711-1719. . View in PubMed
Moving Towards Equity With Digital Health Innovations for Stroke Care Stroke. 2022 03; 53(3):689-697. . View in PubMed
Health Equity and Actionable Disparities in Stroke: 2021 Update Stroke. 2022 03; 53(3):636-642. . View in PubMed
Biological and Social Determinants of Hypertension Severity Before vs After Intracerebral Hemorrhage Neurology. 2022 03 29; 98(13):e1349-e1360. . View in PubMed
Health Equity Stroke. 2021 08; 52(9):2972-2973. . View in PubMed
Primary Care of Adult Patients After Stroke: A Scientific Statement From the American Heart Association/American Stroke Association Stroke. 2021 08; 52(9):e558-e571. . View in PubMed
2021 Guideline for the Prevention of Stroke in Patients With Stroke and Transient Ischemic Attack: A Guideline From the American Heart Association/American Stroke Association Stroke. 2021 07; 52(7):e364-e467. . View in PubMed
Contribution of Racial and Ethnic Differences in Cerebral Small Vessel Disease Subtype and Burden to Risk of Cerebral Hemorrhage Recurrence Neurology. 2021 05 18; 96(20):e2469-e2480. . View in PubMed
Effect of a Coordinated Community and Chronic Care Model Team Intervention vs Usual Care on Systolic Blood Pressure in Patients With Stroke or Transient Ischemic Attack: The SUCCEED Randomized Clinical Trial JAMA Netw Open. 2021 02 01; 4(2):e2036227. . View in PubMed
Results of a Pilot Trial of a Lifestyle Intervention for Stroke Survivors: Healthy Eating and Lifestyle after Stroke J Stroke Cerebrovasc Dis. 2020 Dec; 29(12):105323. . View in PubMed
Erratum: Bridging the gap between research, policy, and practice: Lessons learned from academic-public partnerships in the CTSA network - CORRIGENDUM J Clin Transl Sci. 2020 Jul 06; 4(4):372. . View in PubMed
Bridging the gap between research, policy, and practice: Lessons learned from academic-public partnerships in the CTSA network J Clin Transl Sci. 2020 Mar 10; 4(3):201-208. . View in PubMed
Inequities in Stroke Preparedness in Young Adults: What do we Know and Where Should we Go? Stroke. 2020 12; 51(12):3479-3481.. View in PubMed
Inaugural Health Equity and Actionable Disparities in Stroke: Understanding and Problem-Solving Symposium Stroke. 2020 11; 51(11):3382-3391. . View in PubMed
Factors Associated With Participation in the Chronic Disease Self-Management Program: Findings From the SUCCEED Trial Stroke. 2020 10; 51(10):2910-2917. . View in PubMed
Urban-Rural Inequities in Acute Stroke Care and In-Hospital Mortality Stroke. 2020 07; 51(7):2131-2138. . View in PubMed
Derivation and Application of a Tool to Estimate Benefits From Multiple Therapies That Reduce Recurrent Stroke Risk Stroke. 2020 05; 51(5):1563-1569. . View in PubMed
Less Than Ideal: Trends in Cardiovascular Health Among US Stroke Survivors Stroke. 2019 Jan; 50(1):5-12. . View in PubMed
Accuracy of Prediction Instruments for Diagnosing Large Vessel Occlusion in Individuals With Suspected Stroke: A Systematic Review for the 2018 Guidelines for the Early Management of Patients With Acute Ischemic Stroke Stroke. 2018 03; 49(3):e111-e122. . View in PubMed
Effect of Dysphagia Screening Strategies on Clinical Outcomes After Stroke: A Systematic Review for the 2018 Guidelines for the Early Management of Patients With Acute Ischemic Stroke Stroke. 2018 03; 49(3):e123-e128. . View in PubMed
Hospital and demographic characteristics associated with inpatient neurological services in the United States Clin Neurol Neurosurg. 2018 01; 164:39-43. . View in PubMed
Efficacy of a Chronic Care-Based Intervention on Secondary Stroke Prevention Among Vulnerable Stroke Survivors: A Randomized Controlled Trial Circ Cardiovasc Qual Outcomes. 2018 01; 11(1):e003228. . View in PubMed
Low-Calorie Sweetened Beverages and Cardiometabolic Health: A Science Advisory From the American Heart Association Circulation. 2018 08 28; 138(9):e126-e140. . View in PubMed
A Pilot Trial of a Lifestyle Intervention for Stroke Survivors: Design of Healthy Eating and Lifestyle after Stroke (HEALS) J Stroke Cerebrovasc Dis. 2017 Dec; 26(12):2806-2813. . View in PubMed
Depression Is Associated with a Higher Risk of Death among Stroke Survivors J Stroke Cerebrovasc Dis. 2017 Dec; 26(12):2870-2879. . View in PubMed
Race-Ethnic Disparities in Cardiometabolic Risk Profiles among Stroke Survivors with Undiagnosed Diabetes and Prediabetes in the United States J Stroke Cerebrovasc Dis. 2017 Dec; 26(12):2727-2733. . View in PubMed
Tale of 2 Health-care Systems: Disparities in Demographic and Clinical Characteristics between 2 Ischemic Stroke Populations in Los Angeles County J Stroke Cerebrovasc Dis. 2017 Jun; 26(6):1357-1362. . View in PubMed
Using Beta-Version mHealth Technology for Team-Based Care Management to Support Stroke Prevention: An Assessment of Utility and Challenges JMIR Res Protoc. 2017 May 23; 6(5):e94. . View in PubMed
Age, sex, and race/ethnic temporal trends in metabolic syndrome prevalence among individuals with myocardial infarction or stroke in the United States J Neurol Sci. 2017 May 15; 376:24-28. . View in PubMed
Randomized controlled trial of a coordinated care intervention to improve risk factor control after stroke or transient ischemic attack in the safety net: Secondary stroke prevention by Uniting Community and Chronic care model teams Early to End Disparities (SUCCEED) BMC Neurol. 2017 Feb 06; 17(1):24. . View in PubMed
Poststroke Depression: A Scientific Statement for Healthcare Professionals From the American Heart Association/American Stroke Association Stroke. 2017 Feb; 48(2):e30-e43. . View in PubMed
Stroke Prevention Semin Neurol. 2017 06; 37(3):235-236. . View in PubMed
The Role of Diabetes, Obesity, and Metabolic Syndrome in Stroke Semin Neurol. 2017 06; 37(3):267-273. . View in PubMed
Modifiable Risk Factors for Stroke and Strategies for Stroke Prevention Semin Neurol. 2017 06; 37(3):237-258. . View in PubMed
Heart Disease and Stroke Statistics-2017 Update: A Report From the American Heart Association Circulation. 2017 03 07; 135(10):e146-e603. . View in PubMed
Trends in Transient Ischemic Attack Hospitalizations in the United States J Am Heart Assoc. 2016 Sep 24; 5(9). . View in PubMed
Comparison of risk scores for the prediction of stroke in African Americans: Findings from the Jackson Heart Study Am Heart J. 2016 Jul; 177:25-32. . View in PubMed
Key Factors Associated with Major Depression in a National Sample of Stroke Survivors J Stroke Cerebrovasc Dis. 2016 May; 25(5):1090-1095. . View in PubMed
Patterns and Predictors of Blood Pressure Treatment, Control, and Outcomes among Stroke Survivors in the United States J Stroke Cerebrovasc Dis. 2016 Apr; 25(4):857-65. . View in PubMed
Effect of B-vitamins on stroke risk among individuals with vascular disease who are not on antiplatelets: A meta-analysis Int J Stroke. 2016 Feb; 11(2):206-11. . View in PubMed
Heart Disease and Stroke Statistics-2016 Update: A Report From the American Heart Association Circulation. 2016 Jan 26; 133(4):e38-360. . View in PubMed
Executive Summary: Heart Disease and Stroke Statistics--2016 Update: A Report From the American Heart Association Circulation. 2016 Jan 26; 133(4):447-54. . View in PubMed
Association of Secondhand Smoke With Stroke Outcomes Stroke. 2016 11; 47(11):2828-2835. . View in PubMed
Trends in Acute Ischemic Stroke Hospitalizations in the United States J Am Heart Assoc. 2016 05 11; 5(5). . View in PubMed
"Life's Simple 7" and Long-Term Mortality After Stroke J Am Heart Assoc. 2015 Nov 20; 4(11). . View in PubMed
Association of Insurance Status with Stroke-Related Mortality and Long-term Survival after Stroke J Stroke Cerebrovasc Dis. 2015 Aug; 24(8):1924-30. . View in PubMed
Systolic blood pressure and mortality after stroke: too low, no go? Stroke. 2015 May; 46(5):1307-13.. View in PubMed
Differential effect of B-vitamin therapy by antiplatelet use on risk of recurrent vascular events after stroke Stroke. 2015 Mar; 46(3):870-3. . View in PubMed
Heart disease and stroke statistics--2015 update: a report from the American Heart Association Circulation. 2015 Jan 27; 131(4):e29-322. . View in PubMed
Consistency of blood pressure control after ischemic stroke: prevalence and prognosis Stroke. 2014 May; 45(5):1313-7. . View in PubMed
Guidelines for the prevention of stroke in women: a statement for healthcare professionals from the American Heart Association/American Stroke Association Stroke. 2014 May; 45(5):1545-88. . View in PubMed
National women's knowledge of stroke warning signs, overall and by race/ethnic group Stroke. 2014 Apr; 45(4):1180-2. . View in PubMed
Executive summary: heart disease and stroke statistics--2014 update: a report from the American Heart Association Circulation. 2014 Jan 21; 129(3):399-410. . View in PubMed
Heart disease and stroke statistics--2014 update: a report from the American Heart Association Circulation. 2014 Jan 21; 129(3):e28-e292. . View in PubMed
Factors influencing the decline in stroke mortality: a statement from the American Heart Association/American Stroke Association Stroke. 2014 Jan; 45(1):315-53. . View in PubMed
Homocysteine-lowering therapy and risk of recurrent stroke, myocardial infarction and death: the impact of age in the VISP trial Cerebrovasc Dis. 2014; 37(4):263-7. . View in PubMed
Sex differences in revascularization interventions after acute ischemic stroke J Stroke Cerebrovasc Dis. 2013 Nov; 22(8):e347-53. . View in PubMed
Fifteen-year trends in awareness of heart disease in women: results of a 2012 American Heart Association national survey Circulation. 2013 Mar 19; 127(11):1254-63e1-29. . View in PubMed
Utility of Framingham Coronary Heart Disease Risk Score for predicting cardiac risk after stroke Stroke. 2012 Nov; 43(11):2942-7. . View in PubMed
Temporal trends in risk of future cardiac events among stroke survivors in the United States Int J Stroke. 2012 Apr; 7(3):207-12. . View in PubMed
Impact of a healthy lifestyle on all-cause and cardiovascular mortality after stroke in the USA J Neurol Neurosurg Psychiatry. 2012 Feb; 83(2):146-51. . View in PubMed
Current national patterns of comorbid diabetes among acute ischemic stroke patients Cerebrovasc Dis. 2012; 33(5):411-8. . View in PubMed
Insulin resistance, obesity, metabolic syndrome, and lifestyle modification Continuum (Minneap Minn). 2011 Dec; 17(6 2ndary Stroke Prevention):1293-303. . View in PubMed
Assessing adiposity: a scientific statement from the American Heart Association Circulation. 2011 Nov 01; 124(18):1996-2019. . View in PubMed
Recent patterns of sex-specific midlife stroke hospitalization rates in the United States Stroke. 2011 Nov; 42(11):3029-33. . View in PubMed
National gender-specific trends in myocardial infarction hospitalization rates among patients aged 35 to 64 years Am J Cardiol. 2011 Oct 15; 108(8):1102-7. . View in PubMed
The (pre)hypertension limbo: is it time to lower the treatment bar? Neurology. 2011 Oct 04; 77(14):1322-3.. View in PubMed
Recent age- and gender-specific trends in mortality during stroke hospitalization in the United States Int J Stroke. 2011 Oct; 6(5):379-87. . View in PubMed
Sex-specific temporal trends in in-hospital mortality after stroke among middle-age individuals in the United States Stroke. 2011 Oct; 42(10):2740-5. . View in PubMed
Efficacy of fibrates for cardiovascular risk reduction in persons with atherogenic dyslipidemia: a meta-analysis Atherosclerosis. 2011 Aug; 217(2):492-8. . View in PubMed
Stroke declines from third to fourth leading cause of death in the United States: historical perspective and challenges ahead Stroke. 2011 Aug; 42(8):2351-5. . View in PubMed
No time to 'weight': the link between obesity and stroke in women Womens Health (Lond). 2011 Jul; 7(4):453-63. . View in PubMed
CT and MRI early vessel signs reflect clot composition in acute stroke Stroke. 2011 May; 42(5):1237-43. . View in PubMed
Randomized, controlled trial of an intervention to enable stroke survivors throughout the Los Angeles County safety net to "stay with the guidelines" Circ Cardiovasc Qual Outcomes. 2011 Mar; 4(2):229-34. . View in PubMed
Persistent sex disparity in midlife stroke prevalence in the United States Cerebrovasc Dis. 2011; 31(4):322-8. . View in PubMed
Preprocedural basal ganglionic infarction increases the risk of hemorrhagic transformation but not worse outcome following successful recanalization of acute middle cerebral artery occlusions World Neurosurg. 2010 Dec; 74(6):636-40. . View in PubMed
Pronounced association of elevated serum homocysteine with stroke in subgroups of individuals: a nationwide study J Neurol Sci. 2010 Nov 15; 298(1-2):153-7. . View in PubMed
Aspirin and recurrent intracerebral hemorrhage in cerebral amyloid angiopathy Neurology. 2010 Aug 24; 75(8):693-8. . View in PubMed
Weight of the obesity epidemic: rising stroke rates among middle-aged women in the United States Stroke. 2010 Jul; 41(7):1371-5. . View in PubMed
Therapeutic milestone: stroke declines from the second to the third leading organ- and disease-specific cause of death in the United States Stroke. 2010 Mar; 41(3):499-503. . View in PubMed
Sex-specific trends in midlife coronary heart disease risk and prevalence Arch Intern Med. 2009 Oct 26; 169(19):1762-6. . View in PubMed
Basal ganglionic infarction before mechanical thrombectomy predicts poor outcome Stroke. 2009 Oct; 40(10):3315-20. . View in PubMed
The impact of body mass index on mortality after stroke Stroke. 2009 Aug; 40(8):2704-8. . View in PubMed
Factors associated with the steep increase in late-midlife stroke occurrence among US men J Stroke Cerebrovasc Dis. 2008 Jul-Aug; 17(4):165-8. . View in PubMed
Metabolic syndrome and stroke Curr Diab Rep. 2008 Feb; 8(1):37-41. . View in PubMed
Partial peroxisome proliferator-activated receptor agonist angiotensin receptor blockersPotential multipronged strategy in stroke prevention. Cerebrovasc Dis. 2008; 26(2):106-12. . View in PubMed
A midlife stroke surge among women in the United States Neurology. 2007 Nov 13; 69(20):1898-904. . View in PubMed
A computerized algorithm for etiologic classification of ischemic stroke: the Causative Classification of Stroke System Stroke. 2007 Nov; 38(11):2979-84. . View in PubMed
Treatment and prevention of primary intracerebral hemorrhage Semin Neurol. 2005 Dec; 25(4):445-52. . View in PubMed
CSF soluble Fas correlates with the severity of HIV-associated dementia Neurology. 2004 Feb 24; 62(4):654-6. . View in PubMed
Dr. Towfighi, Associate Professor of Neurology (Clinical Scholar), is Director of Neurological Services for the Los Angeles County Department of Health Services and Associate Chief Medical Officer of Neurological Services and Chief of Neurology at LAC+USC Medical Center. She received her bachelor degree from MIT, MD from Johns Hopkins, completed internship at Massachusetts General Hospital (MGH), Neurology Residency at the Harvard Partners Neurology Program (MGH and Brigham and Women's Hospital), and Neurovascular Fellowship at UCLA.

She has published extensively on sex, race/ethnic, and socioeconomic disparities in stroke, and is currently testing two interventions designed to address disparities in post-stroke care. She received the prestigious Robert G. Siekert New Investigator in Stroke Award from the American Heart Association and Michael S. Pessin Stroke Leadership Prize from the American Academy of Neurology.

She has been involved in three randomized controlled trials (RCTs) of secondary stroke prevention interventions in the Los Angeles County – Department of Health Services (LAC-DHS) public safety-net system: (1) she was the site principal investigator for an American Heart Association-funded multi-center RCT of a chronic-care model based intervention for blood pressure control, SUSTAIN (Systematic Use of STroke Averting Interventions) (Overall PI: Vickrey, UCLA); (2) she is the principal investigator in an American Heart Association-funded RCT of a lifestyle intervention, HEALS (Healthy Eating And Lifestyle after Stroke) (Mentor: Vickrey); and (3) she is the principal investigator (Multiple PI: Towfighi/Vickrey) of an NINDS-funded RCT of a care manager/community health worker team intervention for improving risk factor control after stroke, the "Secondary stroke prevention by Uniting Community and Chronic care model teams Early to End Disparities (SUCCEED)" trial. The SUCCEED intervention is a culturally-tailored, community-based intervention to improve secondary stroke prevention efforts in underserved, socioeconomically disadvantaged communities (primary outcome – blood pressure control). They are enrolling a broad patient population including individuals with transient ischemic attack (TIA), ischemic and hemorrhagic stroke.