Faculty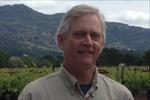 Robert Maxson
Professor Emeritus of Biochemistry & Molecular Medicine
Emeriti Center
NOR 5334, NOR 5334, 5321, 5316, 5318, 1441 Eastlake Avenue
Health Sciences Campus
Los Angeles
Contact
Embryonic requirements for Tcf12 in the development of the mouse coronal suture Development. 2022 01 01; 149(1). . View in PubMed
The developing mouse coronal suture at single-cell resolution Nat Commun. 2021 08 10; 12(1):4797. . View in PubMed
Resolving homology in the face of shifting germ layer origins: Lessons from a major skull vault boundary Elife. 2019 12 23; 8. . View in PubMed
Msx2 Supports Epidermal Competency during Wound-Induced Hair Follicle Neogenesis J Invest Dermatol. 2018 09; 138(9):2041-2050. . View in PubMed
Altered bone growth dynamics prefigure craniosynostosis in a zebrafish model of Saethre-Chotzen syndrome Elife. 2018 10 25; 7. . View in PubMed
Culturing and Manipulation of O9-1 Neural Crest Cells J Vis Exp. 2018 10 09; (140). . View in PubMed
Requirement for Jagged1-Notch2 signaling in patterning the bones of the mouse and human middle ear Sci Rep. 2017 05 31; 7(1):2497. . View in PubMed
Yap and Taz play a crucial role in neural crest-derived craniofacial development Development. 2016 Feb 01; 143(3):504-15. . View in PubMed
Msx1 and Msx2 function together in the regulation of primordial germ cell migration in the mouse Dev Biol. 2016 09 01; 417(1):11-24. . View in PubMed
A Mouse Model That Reproduces the Developmental Pathways and Site Specificity of the Cancers Associated With the Human BRCA1 Mutation Carrier State EBioMedicine. 2015 Oct; 2(10):1318-30. . View in PubMed
Brca1 Mutations Enhance Mouse Reproductive Functions by Increasing Responsiveness to Male-Derived Scent PLoS One. 2015; 10(10):e0139013. . View in PubMed
The Development of the Calvarial Bones and Sutures and the Pathophysiology of Craniosynostosis Curr Top Dev Biol. 2015; 115:131-56. . View in PubMed
Targeted reduction of vascular Msx1 and Msx2 mitigates arteriosclerotic calcification and aortic stiffness in LDLR-deficient mice fed diabetogenic diets Diabetes. 2014 Dec; 63(12):4326-37. . View in PubMed
TGF-ß-activated kinase 1 (Tak1) mediates agonist-induced Smad activation and linker region phosphorylation in embryonic craniofacial neural crest-derived cells J Biol Chem. 2013 May 10; 288(19):13467-80. . View in PubMed
A new role for muscle segment homeobox genes in mammalian embryonic diapause Open Biol. 2013 Apr 24; 3(4):130035. . View in PubMed
Mutations in TCF12, encoding a basic helix-loop-helix partner of TWIST1, are a frequent cause of coronal craniosynostosis Nat Genet. 2013 Mar; 45(3):304-7. . View in PubMed
Foxc1 controls the growth of the murine frontal bone rudiment by direct regulation of a Bmp response threshold of Msx2 Development. 2013 Mar; 140(5):1034-44. . View in PubMed
A stable cranial neural crest cell line from mouse Stem Cells Dev. 2012 Nov 20; 21(17):3069-80. . View in PubMed
Alterations in Brca1 expression in mouse ovarian granulosa cells have short-term and long-term consequences on estrogen-responsive organs Lab Invest. 2012 Jun; 92(6):802-11. . View in PubMed
An enhancer from the 8q24 prostate cancer risk region is sufficient to direct reporter gene expression to a subset of prostate stem-like epithelial cells in transgenic mice Dis Model Mech. 2012 May; 5(3):366-74. . View in PubMed
Conditional deletion of Msx homeobox genes in the uterus inhibits blastocyst implantation by altering uterine receptivity Dev Cell. 2011 Dec 13; 21(6):1014-25. . View in PubMed
Jagged1 functions downstream of Twist1 in the specification of the coronal suture and the formation of a boundary between osteogenic and non-osteogenic cells Dev Biol. 2010 Nov 15; 347(2):258-70. . View in PubMed
Inactivation of Msx1 and Msx2 in neural crest reveals an unexpected role in suppressing heterotopic bone formation in the head Dev Biol. 2010 Jul 01; 343(1-2):28-39. . View in PubMed
Ribosomal analysis of rapid rates of protein synthesis in the Antarctic sea urchin Sterechinus neumayeri Biol Bull. 2010 Feb; 218(1):48-60. . View in PubMed
Changes in the mouse estrus cycle in response to BRCA1 inactivation suggest a potential link between risk factors for familial and sporadic ovarian cancer Cancer Res. 2010 Jan 01; 70(1):221-8. . View in PubMed
EphA4 as an effector of Twist1 in the guidance of osteogenic precursor cells during calvarial bone growth and in craniosynostosis Development. 2009 Mar; 136(5):855-64. . View in PubMed
Mesenchymal origin of hepatic stellate cells, submesothelial cells, and perivascular mesenchymal cells during mouse liver development Hepatology. 2009 Mar; 49(3):998-1011. . View in PubMed
Analyses of regenerative wave patterns in adult hair follicle populations reveal macro-environmental regulation of stem cell activity Int J Dev Biol. 2009; 53(5-6):857-68. . View in PubMed
Germline competent embryonic stem cells derived from rat blastocysts Cell. 2008 Dec 26; 135(7):1299-310. . View in PubMed
Msx1 and Msx2 are required for endothelial-mesenchymal transformation of the atrioventricular cushions and patterning of the atrioventricular myocardium BMC Dev Biol. 2008 Jul 30; 8:75. . View in PubMed
Cyclic dermal BMP signalling regulates stem cell activation during hair regeneration Nature. 2008 Jan 17; 451(7176):340-4. . View in PubMed
The Bmp pathway in skull vault development Front Oral Biol. 2008; 12:197-208. . View in PubMed
Concerted action of Msx1 and Msx2 in regulating cranial neural crest cell differentiation during frontal bone development Mech Dev. 2007 Sep-Oct; 124(9-10):729-45. . View in PubMed
Msx1 and Msx2 regulate survival of secondary heart field precursors and post-migratory proliferation of cardiac neural crest in the outflow tract Dev Biol. 2007 Aug 15; 308(2):421-37. . View in PubMed
Conditional alleles of Msx1 and Msx2 Genesis. 2007 Aug; 45(8):477-81. . View in PubMed
Recent advances in craniofacial morphogenesis Dev Dyn. 2006 Sep; 235(9):2353-75. . View in PubMed
Cell mixing at a neural crest-mesoderm boundary and deficient ephrin-Eph signaling in the pathogenesis of craniosynostosis Hum Mol Genet. 2006 Apr 15; 15(8):1319-28. . View in PubMed
Combined deficiencies of Msx1 and Msx2 cause impaired patterning and survival of the cranial neural crest Development. 2005 Nov; 132(22):4937-50. . View in PubMed
Threshold-specific requirements for Bmp4 in mandibular development Dev Biol. 2005 Jul 15; 283(2):282-93. . View in PubMed
Adaptation: a developmental biologist in the Antarctic Genesis. 2005 Jul; 42(3):117-23. . View in PubMed
Cell-nonautonomous induction of ovarian and uterine serous cystadenomas in mice lacking a functional Brca1 in ovarian granulosa cells Curr Biol. 2005 Mar 29; 15(6):561-5. . View in PubMed
A phylogenetically conserved cis-regulatory module in the Msx2 promoter is sufficient for BMP-dependent transcription in murine and Drosophila embryos Development. 2004 Oct; 131(20):5153-65. . View in PubMed
Msx2 and Twist cooperatively control the development of the neural crest-derived skeletogenic mesenchyme of the murine skull vault Development. 2003 Dec; 130(24):6131-42. . View in PubMed
Microphthalmia resulting from MSX2-induced apoptosis in the optic vesicle Invest Ophthalmol Vis Sci. 2003 Jun; 44(6):2404-12. . View in PubMed
'Cyclic alopecia' in Msx2 mutants: defects in hair cycling and hair shaft differentiation Development. 2003 Jan; 130(2):379-89. . View in PubMed
Normal fate and altered function of the cardiac neural crest cell lineage in retinoic acid receptor mutant embryos Mech Dev. 2002 Sep; 117(1-2):115-22. . View in PubMed
YY1 activates Msx2 gene independent of bone morphogenetic protein signaling Nucleic Acids Res. 2002 Mar 01; 30(5):1213-23. . View in PubMed
Tissue origins and interactions in the mammalian skull vault Dev Biol. 2002 Jan 01; 241(1):106-16. . View in PubMed
Msx2 is an immediate downstream effector of Pax3 in the development of the murine cardiac neural crest Development. 2002 Jan; 129(2):527-38. . View in PubMed
Overexpression of Smad2 reveals its concerted action with Smad4 in regulating TGF-beta-mediated epidermal homeostasis Dev Biol. 2001 Aug 01; 236(1):181-94. . View in PubMed
High macromolecular synthesis with low metabolic cost in Antarctic sea urchin embryos Science. 2001 Mar 09; 291(5510):1950-2. . View in PubMed
Generation of a prostate epithelial cell-specific Cre transgenic mouse model for tissue-specific gene ablation Mech Dev. 2001 Mar; 101(1-2):61-9. . View in PubMed
Craniosynostosis and related limb anomalies Novartis Found Symp. 2001; 232:122-33; discussion 133-43. . View in PubMed
Conditional inactivation of Fgf4 reveals complexity of signalling during limb bud development Nat Genet. 2000 May; 25(1):83-6. . View in PubMed
Integration of FGF and TWIST in calvarial bone and suture development Development. 2000 May; 127(9):1845-55. . View in PubMed
Msx2 deficiency in mice causes pleiotropic defects in bone growth and ectodermal organ formation Nat Genet. 2000 Apr; 24(4):391-5. . View in PubMed
Functional haploinsufficiency of the human homeobox gene MSX2 causes defects in skull ossification Nat Genet. 2000 Apr; 24(4):387-90. . View in PubMed
Molecular mechanism of decreased glutathione content in human immunodeficiency virus type 1 Tat-transgenic mice J Biol Chem. 2000 Feb 04; 275(5):3693-8. . View in PubMed
Targeted disruption in murine cells reveals variable requirement for Smad4 in transforming growth factor beta-related signaling J Biol Chem. 2000 Jan 21; 275(3):2063-70. . View in PubMed
Transgenic mouse models of craniofacial disorders Methods Mol Biol. 2000; 137:499-512. . View in PubMed
Epidermal dysplasia and abnormal hair follicles in transgenic mice overexpressing homeobox gene MSX-2 J Invest Dermatol. 1999 Aug; 113(2):230-7. . View in PubMed
Expression of the human immunodeficiency virus-Tat gene in lymphoid tissues of transgenic mice is associated with B-cell lymphoma Blood. 1999 Jul 01; 94(1):275-82. . View in PubMed
Ectopic Msx2 overexpression inhibits and Msx2 antisense stimulates calvarial osteoblast differentiation Dev Biol. 1999 May 15; 209(2):298-307. . View in PubMed
Msx2 gene dosage influences the number of proliferative osteogenic cells in growth centers of the developing murine skull: a possible mechanism for MSX2-mediated craniosynostosis in humans Dev Biol. 1999 Jan 15; 205(2):260-74. . View in PubMed
Disruption of primary mesenchyme cell patterning by misregulated ectodermal expression of SpMsx in sea urchin embryos Dev Biol. 1998 Sep 15; 201(2):230-46. . View in PubMed
Targeted inactivation of the coagulation factor IX gene causes hemophilia B in mice Blood. 1998 Jul 01; 92(1):168-74. . View in PubMed
Miz1, a novel zinc finger transcription factor that interacts with Msx2 and enhances its affinity for DNA Mech Dev. 1997 Jul; 65(1-2):3-17. . View in PubMed
Expression and regulation of a sea urchin Msx class homeobox gene: insights into the evolution and function of a gene family that participates in the patterning of the early embryo Biol Bull. 1997 Feb; 192(1):178. . View in PubMed
Development, maturation, and aging of the alveolar boneNew insights. Dent Clin North Am. 1997 Jan; 41(1):1-15. . View in PubMed
The evolution of Msx gene function: expression and regulation of a sea urchin Msx class homeobox gene Mech Dev. 1997 Jan; 61(1-2):37-48. . View in PubMed
SpHbox7, a new Abd-B class homeobox gene from the sea urchin Strongylocentrotus purpuratus: insights into the evolution of hox gene expression and function Dev Dyn. 1996 Dec; 207(4):450-60. . View in PubMed
The molecular basis of Boston-type craniosynostosis: the Pro148-->His mutation in the N-terminal arm of the MSX2 homeodomain stabilizes DNA binding without altering nucleotide sequence preferences Hum Mol Genet. 1996 Dec; 5(12):1915-20. . View in PubMed
A sensitive method for analyzing beta-galactosidase reporter gene expression in tissue sections of mouse embryos Trends Genet. 1996 Nov; 12(11):445-7. . View in PubMed
Regulation of Msx-1, Msx-2, Bmp-2 and Bmp-4 during foetal and postnatal mammary gland development Development. 1996 Sep; 122(9):2729-37. . View in PubMed
Function of the Msx2 gene in the morphogenesis of the skull Ann N Y Acad Sci. 1996 Jun 08; 785:48-58. . View in PubMed
Expression of an Msx homeobox gene in ascidians: insights into the archetypal chordate expression pattern Dev Dyn. 1996 Mar; 205(3):308-18. . View in PubMed
The murine amelogenin promoter: developmentally regulated expression in transgenic animals Connect Tissue Res. 1996; 35(1-4):41-7. . View in PubMed
Premature suture closure and ectopic cranial bone in mice expressing Msx2 transgenes in the developing skull Proc Natl Acad Sci U S A. 1995 Jun 20; 92(13):6137-41. . View in PubMed
Genetically engineered mice: tools to understand craniofacial development Crit Rev Oral Biol Med. 1995; 6(3):181-201. . View in PubMed
Regulation of the Msx2 homeobox gene during mouse embryogenesis: a transgene with 439 bp of 5' flanking sequence is expressed exclusively in the apical ectodermal ridge of the developing limb Mech Dev. 1994 Dec; 48(3):187-97. . View in PubMed
Promoter analysis meets pattern formation: transcriptional regulatory genes in sea urchin embryogenesis Curr Opin Genet Dev. 1994 Oct; 4(5):678-84. . View in PubMed
A POU gene required for early cleavage and protein accumulation in the sea urchin embryo Development. 1994 Jul; 120(7):1929-35. . View in PubMed
SpOct, a gene encoding the major octamer-binding protein in sea urchin embryos: expression profile, evolutionary relationships, and DNA binding of expressed protein Dev Biol. 1993 Aug; 158(2):350-63. . View in PubMed
Direct induction of DNA hypermethylation in sea urchin embryos by microinjection of 5-methyl dCTP stimulates early histone gene expression and leads to developmental arrest Dev Biol. 1993 Jan; 155(1):75-86. . View in PubMed
An octamer element is required for the expression of the alpha H2B histone gene during the early development of the sea urchin Dev Biol. 1992 Apr; 150(2):363-71. . View in PubMed
Activation of the L1 late H2B histone gene in blastula-stage sea urchin embryos by Antennapedia-class homeoprotein Mech Dev. 1991 Mar; 34(1):21-8. . View in PubMed
Activation of a late H2B histone gene in blastula-stage sea urchin embryos by an unusual enhancer element located 3' of the gene Mol Cell Biol. 1990 Dec; 10(12):6730-41. . View in PubMed
Cell cycle regulation of H2b histone octamer DNA-binding activity in Chinese hamster lung fibroblasts Mol Cell Biol. 1989 Feb; 9(2):869-73. . View in PubMed
Synthesis and turnover of late H2B histone mRNA in developing embryos of the sea urchin, Strongylocentrotus purpuratus Dev Biol. 1988 Sep; 129(1):147-58. . View in PubMed
Differential stimulation of sea urchin early and late H2B histone gene expression by a gastrula nuclear extract after injection into Xenopus laevis oocytes Mol Cell Biol. 1988 Mar; 8(3):1236-46. . View in PubMed
Both basal and ontogenic promoter elements affect the timing and level of expression of a sea urchin H1 gene during early embryogenesis Genes Dev. 1988 Feb; 2(2):173-83. . View in PubMed
Closely linked early and late histone H2B genes are differentially expressed after microinjection into sea urchin zygotes Proc Natl Acad Sci U S A. 1988 Jan; 85(2):507-10. . View in PubMed
Evolution of late H2A, H2B, and H4 histone genes of the sea urchin, Strongylocentrotus purpuratus Nucleic Acids Res. 1987 Dec 23; 15(24):10569-82. . View in PubMed
Differential expression of early and late embryonic histone genes in adult tissues of the sea urchin Strongylocentrotus purpuratus Dev Biol. 1987 Jan; 119(1):268-74. . View in PubMed
Nucleotide sequence of the 12-kb 3'-region and genotype distribution of two common c-myc alleles of the domestic cat. Gene. 1986; 47(2-3):185-92. . View in PubMed
Simultaneous expression of early and late histone messenger RNAs in individual cells during development of the sea urchin embryo Dev Biol. 1985 Nov; 112(1):157-66. . View in PubMed
An unusual transposon with long terminal inverted repeats in the sea urchin Strongylocentrotus purpuratus Nature. 1983 Nov 24-30; 306(5941):342-7. . View in PubMed
Distinct organizations and patterns of expression of early and late histone gene sets in the sea urchin Nature. 1983 Jan 13; 301(5896):120-5. . View in PubMed
Accumulation of the early histone messenger RNAs during the development of Strongylocentrotus purpuratus Dev Biol. 1982 Dec; 94(2):435-40. . View in PubMed
Histone gene organization: paradigm lost Nature. 1981 Nov 05; 294(5836):11-2. . View in PubMed
The rate of synthesis of histone mRNA during the development of sea urchin embryos (Strongylocentrotus purpuratus) Dev Biol. 1981 Apr 30; 83(2):380-6. . View in PubMed
Orphons: dispersed genetic elements derived from tandem repetitive genes of eucaryotes Cell. 1981 Mar; 23(3):651-63. . View in PubMed
The synthesis of authentic sea urchin transcriptional and translational products by sea urchin histone genes injected into Xenopus laevis oocytes Dev Biol. 1980 Mar; 75(1):13-25. . View in PubMed
Expression of maternal and paternal histone genes during early cleavage stages of the echinoderm hybrid Strongylocentrotus purpuratus x Lytechinus pictus Dev Biol. 1980 Feb; 74(2):335-42. . View in PubMed
Histone gene expression during sea urchin embryogenesis: isolation and characterization of early and late messenger RNAs of Strongylocentrotus purpuratus by gene-specific hybridization and template activity Dev Biol. 1979 Nov; 73(1):153-73. . View in PubMed
The overall interest of the Maxson laboratory is the molecular genetic basis of embryonic pattern formation. We focus on processes that regulate the development of the calvaria, the flat bones that compose the top of the skull. These bones are derived from populations of neural crest and mesoderm that undergo extensive migration and proliferation as they develop into the exquisitely patterned calvarial bones. Between the bones are sutures, fibrous structures that form flexible joints uniting the bones, and that also serve as sources of stem cells that enable the bones to grow in coordination with the brain.

Using genetic approaches in humans and mice, we have identified several genes that participate in the development of the calvarial bones and sutures. These include MSX2, which when mutated causes craniosynostosis, the fusion of the calvarial bones at the sutures, and Twist1, also required for suture development.

Our most recent work involves an interaction between Twist1 and a related transcription factor, Tcf12. This interaction has a central role in the development of the coronal suture as well as in the pathophysiology of Saethre-Chotzen syndrome, a human disorder that results in craniosynostosis. We have investigated this interaction in mice, and in a collaboration with Gage Crump, in zebrafish. Current work focuses on how Twist1 and Tcf12 influence osteogenic precursor proliferation and differentiation, and how deficiencies in these processes lead to craniosynostosis.
Affiliated Faculty at UPC