Faculty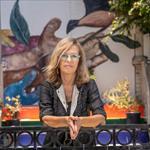 Sofia Gruskin, JD, MIA
Director, Institute on Inequalities in Global Health;Director;Professor, Preventive Medicine (Keck);Professor, Law (Gould)
SSB 318J 2001 N. Soto Street
Health Sciences Campus
Los Angeles
Sofia Gruskin directs the Institute on Inequalities in Global Health at the University of Southern California. She holds an appointment as professor of preventive medicine and serves as chief of the Policy and Global Health division at the Keck School of Medicine of USC Department of Preventive Medicine. In addition, she is a professor of law at the USC Gould School of Law, an affiliate faculty member with the Department of American Studies and Ethnicity and Spatial Sciences Institute—both at the USC Dornsife College of Letters, Arts and Sciences—and serves on the USC Academic Senate Executive Board. She leads the USC Law & Global Health Collaboration alongside professors Alexander Capron and Charlie Kaplan from USC Gould School of Law and USC Dworak-Peck School of Social Work, respectively.

A pioneer in global health and human rights, Gruskin's work, which ranges from global policy to the grassroots level, has been instrumental in developing the conceptual, methodological and empirical links between health and human rights, with a focus on HIV/AIDS, sexual and reproductive health, child and adolescent health, gender-based violence, non-communicable disease and health systems. Her current partners include the World Health Organization, United Nations Development Programme, Global Fund to Fight AIDS, Tuberculosis, and Malaria, Open Society Foundations and local organizations and universities in Brazil, India and Vietnam.
Gruskin sits on numerous boards and committees including the PEPFAR Scientific Advisory Board and the technical advisory group for the High-Level Working Group on the Health and Human Rights of Women, Children and Adolescents, jointly initiated by the Office of the UN High Commissioner for Human Rights and WHO. She is co-coordinator of the Rights-Oriented Research and Education Network for Sexual and Reproductive Health, an international network of sexual and reproductive health and rights researchers and advocates.

In recent years Gruskin served on the board of directors for the Guttmacher Institute, the Institute of Medicine's Committee on the Outcome and Impact Evaluation of Global HIV/AIDS Programs Implemented Under the Lantos/Hyde Act of 2008, the technical advisory Group of the UN Global Commission on HIV and the Law, and the UNAIDS Reference Group on HIV and Human Rights. Gruskin was with Harvard University's T.H. Chan School of Public Health for many years; director of the Program on International Health and Human Rights and associate professor in the department of Global Health and Population; and co-director of the Interdepartmental Program on Women, Gender and Health.

Gruskin has published extensively, including several books, and serves on the editorial boards of the American Journal of Public Health, Global Public Health, Reproductive Health Matters and Revue Tiers Monde.
Expanding the role of paralegals: supporting realization of the right to health for vulnerable communities BMC Int Health Hum Rights. 2020 Mar 30; 20(1):8. . View in PubMed
A Call for (Renewed) Commitment to Sexual Health, Sexual Rights, and Sexual Pleasure: A Matter of Health and Well-Being Am J Public Health. 2020 Feb; 110(2):159-160. . View in PubMed
A sexual and reproductive health and rights journey: from Cairo to the present Sex Reprod Health Matters. 2019 Dec; 27(1):1676543. . View in PubMed
Sexual health, sexual rights and sexual pleasure: meaningfully engaging the perfect triangle Sex Reprod Health Matters. 2019 Dec; 27(1):1593787. . View in PubMed
'We are not infertile': challenges and limitations faced by women in same-sex relationships when seeking conception services in São Paulo, Brazil Cult Health Sex. 2019 Nov; 21(11):1257-1272. . View in PubMed
Police-Related Deaths and Neighborhood Economic and Racial/Ethnic Polarization, United States, 2015-2016 Am J Public Health. 2019 03; 109(3):458-464. . View in PubMed
Human rights and legal dimensions of self care interventions for sexual and reproductive health BMJ. 2019 05 13; 365:l1941. . View in PubMed
A Meta-Narrative Literature Synthesis and Framework to Guide Future Evaluation of Legal Empowerment Interventions Health Hum Rights. 2018 Dec; 20(2):65-84. . View in PubMed
"In transition: ensuring the sexual and reproductive health and rights of transgender populations" A roundtable discussion. Reprod Health Matters. 2018 Dec; 26(52):1490624. . View in PubMed
Assessing changes in HIV-related legal and policy environments: Lessons learned from a multi-country evaluation PLoS One. 2018; 13(2):e0192765. . View in PubMed
Quantifying underreporting of law-enforcement-related deaths in United States vital statistics and news-media-based data sources: A capture-recapture analysis PLoS Med. 2017 Oct; 14(10):e1002399. . View in PubMed
Monitoring HIV-Related Laws and Policies: Lessons for AIDS and Global Health in Agenda 2030 AIDS Behav. 2017 Jul; 21(Suppl 1):51-61. . View in PubMed
Non-communicable diseases and human rights: Global synergies, gaps and opportunities Glob Public Health. 2017 10; 12(10):1200-1227. . View in PubMed
Correction: Quantifying underreporting of law-enforcement-related deaths in United States vital statistics and news-media-based data sources: A capture-recapture analysis PLoS Med. 2017 10; 14(10):e1002449. . View in PubMed
Killed by Police: Validity of Media-Based Data and Misclassification of Death Certificates in Massachusetts, 2004-2016 Am J Public Health. 2017 10; 107(10):1624-1626. . View in PubMed
Engaging Human Rights in the Response to the Evolving Zika Virus Epidemic Am J Public Health. 2017 04; 107(4):525-531. . View in PubMed
A novel methodology for strengthening human rights based monitoring in public health: Family planning indicators as an illustrative example PLoS One. 2017; 12(12):e0186330. . View in PubMed
Reproductive justice & preventable deaths: state funding, family planning, abortion, and infant mortality, US 1980-2010 SSM Popul Health. 2016 Dec; 2:277-293. . View in PubMed
No "Shared Governance" Without Attention to Law, Broadly Conceived Am J Bioeth. 2016 10; 16(10):54-6. . View in PubMed
How Are Gender Equality and Human Rights Interventions Included in Sexual and Reproductive Health Programmes and Policies: A Systematic Review of Existing Research Foci and Gaps PLoS One. 2016; 11(12):e0167542. . View in PubMed
Men's violence against women and men are inter-related: Recommendations for simultaneous intervention Soc Sci Med. 2015 Dec; 146:249-56. . View in PubMed
Sound and Fury--engaging with the politics and the law of sexual rights Reprod Health Matters. 2015 Nov; 23(46):7-15. . View in PubMed
Sexual rights as human rights: a guide to authoritative sources and principles for applying human rights to sexuality and sexual health Reprod Health Matters. 2015 Nov; 23(46):16-30. . View in PubMed
Revisiting the use of condoms in Brazil Rev Bras Epidemiol. 2015 Sep; 18 Suppl 1:63-88. . View in PubMed
Searching for Justice and Health Am J Public Health. 2015 Aug; 105(8):1511-2. . View in PubMed
Is the right to health compatible with sustainability? J Glob Health. 2015 Jun; 5(1):010301.. View in PubMed
Roundtable discussion on the Third Global Symposium on Health Systems Research: why prioritise talk over aid in the midst of the Ebola crisis? BMC Health Serv Res. 2015 May 07; 15:192.. View in PubMed
Reproductive justice and the pace of change: socioeconomic trends in US infant death rates by legal status of abortion, 1960-1980 Am J Public Health. 2015 Apr; 105(4):680-2. . View in PubMed
Air pollution, health, and human rights Lancet Respir Med. 2015 Feb; 3(2):98-100. . View in PubMed
Advancing sexual health through human rights: the role of the law Glob Public Health. 2015; 10(2):252-67. . View in PubMed
The HIV care cascade: models, measures and moving forward J Int AIDS Soc. 2015; 18:19395. . View in PubMed
Human rights and the sexual and reproductive health of women living with HIV--a literature review J Int AIDS Soc. 2015; 18(Suppl 5):20290. . View in PubMed
HIV and gender-based violence: welcome policies and programmes, but is the research keeping up? Reprod Health Matters. 2014 Nov; 22(44):174-84.. View in PubMed
Banning the hiring of tobacco users: where's the fire? Acad Med. 2014 Jun; 89(6):837-9.. View in PubMed
Noncommunicable diseases and human rights: a promising synergy Am J Public Health. 2014 May; 104(5):773-5. . View in PubMed
Realising the ICPD 20 years later: shifting the paradigms for research and education Glob Public Health. 2014; 9(6):647-52. . View in PubMed
Contemplating abortion: HIV-positive women's decision to terminate pregnancy Cult Health Sex. 2014; 16(2):190-201. . View in PubMed
Quality, not just quantity: lessons learned from HIV testing in Salvador, Brazil Glob Public Health. 2014; 9(6):723-39. . View in PubMed
Realigning government action with public health evidence: the legal and policy environment affecting sex work and HIV in Asia Cult Health Sex. 2014; 16(1):14-29. . View in PubMed
Access to justice: evaluating law, health and human rights programmes in Kenya J Int AIDS Soc. 2013 Nov 13; 16(3 Suppl 2):18726. . View in PubMed
Identifying structural barriers to an effective HIV response: using the National Composite Policy Index data to evaluate the human rights, legal and policy environment J Int AIDS Soc. 2013 Apr 26; 16:18000. . View in PubMed
Safeguarding abortion: a matter of reproductive rights Am J Public Health. 2013 Jan; 103(1):4. . View in PubMed
The pregnancy decisions of HIV-positive women: the state of knowledge and way forward Reprod Health Matters. 2012 Dec; 20(39 Suppl):119-40. . View in PubMed
Pregnancy decisions of women living with HIV: the need for multidisciplinary perspectives Reprod Health Matters. 2012 Dec; 20(39 Suppl):1-4. . View in PubMed
Human rights in health systems frameworks: what is there, what is missing and why does it matter? Glob Public Health. 2012; 7(4):337-51.. View in PubMed
The impacts of AIDS movements on the policy responses to HIV/AIDS in Brazil and South Africa: a comparative analysis Glob Public Health. 2012; 7(10):1031-44. . View in PubMed
Sexual and reproductive health and rights in public health education Reprod Health Matters. 2011 Nov; 19(38):56-68. . View in PubMed
Avoiding plagiarism: the assurance of original publication Am J Public Health. 2011 Jun; 101(6):969. . View in PubMed
Tackling violence and HIV/AIDS: global health imperatives Am J Public Health. 2011 Jun; 101(6):968. . View in PubMed
PLoS Med. 2010 Sep 28; 7(9):e1000310. . View in PubMed
Human rights and humanitarian assistance: helping health professionals lead the way in Haiti and beyond Med Confl Surviv. 2010 Jul-Sep; 26(3):195-8. . View in PubMed
'Rights-based approaches' to health policies and programs: articulations, ambiguities, and assessment J Public Health Policy. 2010 Jul; 31(2):129-45. . View in PubMed
Using human rights for sexual and reproductive health: improving legal and regulatory frameworks Bull World Health Organ. 2010 Jul 01; 88(7):551-5. . View in PubMed
From conception to realization: a human right to health Hastings Cent Rep. 2010 May-Jun; 40(3):4; author reply 5-6. . View in PubMed
Gender, sex, and sexuality--same, different, or equal? Am J Public Health. 2010 Mar; 100(3):397.. View in PubMed
Human rights in the global response to HIV: findings from the 2008 United Nations General Assembly Special Session Reports J Acquir Immune Defic Syndr. 2009 Dec; 52 Suppl 2:S104-10. . View in PubMed
Increasing civil society participation in the national HIV response: the role of UNGASS reporting J Acquir Immune Defic Syndr. 2009 Dec; 52 Suppl 2:S97-103. . View in PubMed
Government regulation of sex and sexuality: in their own words Reprod Health Matters. 2009 Nov; 17(34):108-18. . View in PubMed
Using indicators to determine the contribution of human rights to public health efforts Bull World Health Organ. 2009 Sep; 87(9):714-9. . View in PubMed
AIDS treatment in Brazil: impacts and challenges Health Aff (Millwood). 2009 Jul-Aug; 28(4):1103-13. . View in PubMed
The sphere project: next steps in moving toward a rights-based approach to humanitarian assistance Prehosp Disaster Med. 2009 May-Jun; 24(3):147-52. . View in PubMed
Estimating the lost benefits of antiretroviral drug use in South Africa J Acquir Immune Defic Syndr. 2008 Dec 01; 49(4):410-5. . View in PubMed
Reproductive and sexual rights: do words matter? Am J Public Health. 2008 Oct; 98(10):1737.. View in PubMed
HIV and pregnancy intentions: do services adequately respond to women's needs? Am J Public Health. 2008 Oct; 98(10):1746-50.. View in PubMed
Process is the point: justice and human rights: priority setting and fair deliberative process Am J Public Health. 2008 Sep; 98(9):1573-7. . View in PubMed
Using human rights to improve maternal and neonatal health: history, connections and a proposed practical approach Bull World Health Organ. 2008 Aug; 86(8):589-93. . View in PubMed
Pragmatic pathways to universal access: leadership, equity, accountability and partnerships in HIV prevention and care AIDS. 2008 Aug; 22 Suppl 2:S1-2. . View in PubMed
Universal Access to HIV prevention, treatment and care: assessing the inclusion of human rights in international and national strategic plans AIDS. 2008 Aug; 22 Suppl 2:S123-32. . View in PubMed
Provider-initiated HIV testing and counseling in health facilities--what does this mean for the health and human rights of pregnant women? Dev World Bioeth. 2008 Apr; 8(1):23-32.. View in PubMed
Evolution of antiretroviral drug costs in Brazil in the context of free and universal access to AIDS treatment PLoS Med. 2007 Nov 13; 4(11):e305. . View in PubMed
Beyond the numbers: using rights-based perspectives to enhance antiretroviral treatment scale-up AIDS. 2007 Oct; 21 Suppl 5:S13-9. . View in PubMed
Antiretroviral therapy adherence did not differ between Thai children with biological and those with nonbiological parents Clin Infect Dis. 2007 Sep 01; 45(5):669-70. . View in PubMed
History, principles, and practice of health and human rights Lancet. 2007 Aug 04; 370(9585):449-55. . View in PubMed
New guidance on recommended HIV testing and counselling Lancet. 2007 Jul 21; 370(9583):202-203. . View in PubMed
Emerging health disparities in Botswana: examining the situation of orphans during the AIDS epidemic Soc Sci Med. 2007 Jun; 64(12):2476-86. . View in PubMed
Male circumcision, in so many words. . Reprod Health Matters. 2007 May; 15(29):49-52. . View in PubMed
Ensuring sexual and reproductive health for people living with HIV: an overview of key human rights, policy and health systems issues Reprod Health Matters. 2007 May; 15(29 Suppl):4-26. . View in PubMed
Jonathan Mann: founder of the health and human rights movement Am J Public Health. 2006 Nov; 96(11):1942-3. . View in PubMed
Human rights and ethics in public health Am J Public Health. 2006 Nov; 96(11):1903-5. . View in PubMed
Orphan care in Botswana's working households: growing responsibilities in the absence of adequate support Am J Public Health. 2006 Aug; 96(8):1429-35. . View in PubMed
Rights-based approaches to health: something for everyone Health Hum Rights. 2006; 9(2):5-9. . View in PubMed
Health and human rights education in academic settings Health Hum Rights. 2006; 9(2):297-300. . View in PubMed
The impact of a police drug crackdown on drug injectors' ability to practice harm reduction: a qualitative study Soc Sci Med. 2005 Aug; 61(3):673-84. . View in PubMed
The more things change. . Health Hum Rights. 2005; 8(2):1-7. . View in PubMed
Bangkok 2004Current issues and concerns in HIV testing: a health and human rights approach. HIV AIDS Policy Law Rev. 2004 Dec; 9(3):99-103. . View in PubMed
Stalled on the road to reproductive health Am J Public Health. 2004 Aug; 94(8):1297. . View in PubMed
Characterizing perceived police violence: implications for public health Am J Public Health. 2004 Jul; 94(7):1109-18. . View in PubMed
Vulnerability to HIV/STIs among rural women from migrant communities in Nepal: a health and human rights framework Reprod Health Matters. 2003 Nov; 11(22):142-51. . View in PubMed
The UNGASS Declaration of Commitment on HIV/AIDS: one year later Can HIV AIDS Policy Law Rev. 2003 Apr; 8(1):17-14. . View in PubMed
Poverty, equity, human rights and health Bull World Health Organ. 2003; 81(7):539-45. . View in PubMed
Do human rights have a role in public health work? Lancet. 2002 Dec 07; 360(9348):1880.. View in PubMed
GAVI, the first steps: lessons for the Global Fund Lancet. 2002 Jul 13; 360(9327):176. . View in PubMed
Time, place, and consciousness: three dimensions of meaning for US institutional review boards Am J Public Health. 2002 Jul; 92(7):1067-70. . View in PubMed
Ethics, human rights, and public health Am J Public Health. 2002 May; 92(5):698; author reply 698-9. . View in PubMed
The UN General Assembly Special Session on HIV/AIDS: were some lessons of the last 20 years ignored? Am J Public Health. 2002 Mar; 92(3):337-8.. View in PubMed
Children confronting HIV/AIDS: charting the confluence of rights and health Health Hum Rights. 1998; 3(1):60-86. . View in PubMed
The highest priority: making use of UN conference documents to remind governments of their commitments to HIV/AIDS Health Hum Rights. 1998; 3(1):107-42. . View in PubMed
Past, present, and future: AIDS and human rights Health Hum Rights. 1998; 2(4):1-3. . View in PubMed
Negotiating the relationship of HIV/AIDS to reproductive health and reproductive rights Am Univ Law Rev. 1995; 44:1191-205. . View in PubMed
Health and human rights Health Hum Rights. 1994; 1(1):6-23. . View in PubMed