Faculty
Department of Surgery faculty members, both physicians and scientists, are world-renown in their subspecialties. Faculty members are passionate in their clinical care and research practices, as well as being mentors for medical students and trainees. The department also invests significant funds to provide protected time and lab space for junior faculty to perform research.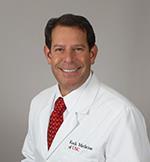 Craig J. Baker
Professor Of Clinical Surgery (Educational Scholar)
1520 San Pablo St.
Health Sciences Campus
Los Angeles
Craig J. Baker, MD, received his medical degree from Georgetown University. He followed with seven years of general surgery training at the University of Southern California. While at USC, Dr. Baker spent two years in the cardiothoracic research laboratory, where he co-authored numerous papers on reperfusion injury, lung transplantation, beating heart surgery, living lobar lung transplantation and pediatric cardiac surgery.

After a three-year cardiothoracic residency at the Keck School of Medicine of USC, Dr. Baker subsequently accepted a fellowship in pediatric cardiac surgery at the Children's Hospital of Los Angeles. While at Children's Hospital, Dr. Baker had the privilege of working under the direction of renowned cardiothoracic surgeon Vaughn Starnes, MD. The following year Dr. Baker accepted a position in the Department of Cardiothoracic Surgery at the Keck School of Medicine.

Dr. Baker is currently the chief of the division of cardiac surgery at the Keck School of Medicine. He also serves as vice chair of surgical education and directs the cardiothoracic surgery training program. Dr. Baker has achieved national recognition for his involvement in cardiothoracic education. He has developed a comprehensive educational curriculum, including a highly structured simulation training program. In 2017, after 20 years at USC, Dr. Baker was appointed chief of the division of cardiac surgery.
Cardiovascular computed tomographic angiography as a patient avatar for virtual surgical planning: Repair of a Raghib syndrome variant in middle adulthood J Cardiovasc Comput Tomogr. 2020 Jul 18. . View in PubMed
Cardiovascular Computed Tomographic Angiography as a Virtual Patient Avatar for Individualized Surgical Planning of Complex Anomalous Coronary Artery Anatomy World J Pediatr Congenit Heart Surg. 2019 07; 10(4):502-503. . View in PubMed
The Development of a Novel Perfused Cadaver Model With Dynamic Vital Sign Regulation and Real-World Scenarios to Teach Surgical Skills and Error Management J Surg Educ. 2018 May - Jun; 75(3):820-827. . View in PubMed
Selective Aortic Arch and Root Replacement in Repair of Acute Type A Aortic Dissection Ann Thorac Surg. 2018 Feb; 105(2):505-512. . View in PubMed
J Thorac Cardiovasc Surg. 2018 08; 156(2):922-927. . View in PubMed
Optimal Approach for Repair of Left Atrial-Esophageal Fistula Complicating Radiofrequency Ablation Ann Thorac Surg. 2018 05; 105(5):e229-e231. . View in PubMed
Resection of Metastatic Hepatocellular Carcinoma in the Ventricular Septum Causing Left Ventricular Outflow Tract Obstruction Ann Thorac Surg. 2018 03; 105(3):e107-e108. . View in PubMed
Lessons Learned: A Roundtable Discussion on Succeeding in Cardiothoracic Surgical Residency and Practice Semin Thorac Cardiovasc Surg. 2018; 30(3):293-303. . View in PubMed
Type A Aortic Dissection Repair: How I Teach It Ann Thorac Surg. 2017 Jan; 103(1):14-17. . View in PubMed
Type B Aortic Arch Interruption in an Adult Ann Thorac Surg. 2016 Nov; 102(5):e431-e432. . View in PubMed
Impact of Moodle-Based Online Curriculum on Thoracic Surgery In-Training Examination Scores Ann Thorac Surg. 2016 Oct; 102(4):1381-6. . View in PubMed
A comparison of aortic valve replacement via an anterior right minithoracotomy with standard sternotomy: a propensity score analysis of 492 patients Eur J Cardiothorac Surg. 2016 Feb; 49(2):456-63. . View in PubMed
Gamification in thoracic surgical education: Using competition to fuel performance J Thorac Cardiovasc Surg. 2015 Nov; 150(5):1052-8. . View in PubMed
Pressurized Cadaver Model in Cardiothoracic Surgical Simulation Ann Thorac Surg. 2015 Sep; 100(3):1118-20. . View in PubMed
Age-Related Outcomes of the Ross Procedure Over 20 Years Ann Thorac Surg. 2015 Jun; 99(6):2077-83; discussion 2084-5. . View in PubMed
A framework for professionalism in surgery: what is important to medical students? Am J Surg. 2014 Feb; 207(2):255-9.. View in PubMed
Cardiothoracic surgery residency training: past, present, and future J Thorac Cardiovasc Surg. 2013 Oct; 146(4):759-67. . View in PubMed
Anomalous coronary arteries: cardiovascular computed tomographic angiography for surgical decisions and planning World J Pediatr Congenit Heart Surg. 2013 Apr; 4(2):142-54. . View in PubMed
Breast implants and minimally invasive cardiac surgery: a case series Ann Plast Surg. 2012 Jul; 69(1):10-3. . View in PubMed
Development of a cardiac surgery simulation curriculum: from needs assessment results to practical implementation J Thorac Cardiovasc Surg. 2012 Jul; 144(1):7-16. . View in PubMed
2012 Jan 01; 3(1):123-9. . View in PubMed
Thoracic aortic stent-grafting for acute, complicated, type B aortic dissections Ann Vasc Surg. 2011 Apr; 25(3):333-9. . View in PubMed
Emergency off-pump revascularization for left main dissection in pregnancy Am Surg. 2011 Feb; 77(2):253-5. . View in PubMed
Perimembranous ventricular septal defect and Gerbode defect Echocardiography. 2010 Feb; 27(2):215-7. . View in PubMed
Pectus excavatum and chest pain: a case report Cases J. 2008 Nov 25; 1(1):351. . View in PubMed
Resection of giant coronary artery aneurysms in a Takayasu's arteritis patient Ann Thorac Surg. 2008 May; 85(5):1795-6. . View in PubMed
Hemidiaphragm plication after repair of congenital heart defects in children: quantitative return of diaphragm function over time J Thorac Cardiovasc Surg. 2008 Jan; 135(1):56-61. . View in PubMed
Ascending aortic extension for enlargement of the aortopulmonary space in children with pulmonary artery stenosis Ann Thorac Surg. 2005 Nov; 80(5):1647-51. . View in PubMed
A decade of living lobar lung transplantation: perioperative complications after 253 donor lobectomies Am J Transplant. 2004 Aug; 4(8):1283-8. . View in PubMed
Needle embolism to the heart Ann Thorac Surg. 2004 Mar; 77(3):1102. . View in PubMed
A decade of living lobar lung transplantation: recipient outcomes J Thorac Cardiovasc Surg. 2004 Jan; 127(1):114-22. . View in PubMed
Depopulated vena caval homograft: a new venous conduit J Thorac Cardiovasc Surg. 2003 Aug; 126(2):498-503. . View in PubMed