Faculty
Department of Surgery faculty members, both physicians and scientists, are world-renown in their subspecialties. Faculty members are passionate in their clinical care and research practices, as well as being mentors for medical students and trainees. The department also invests significant funds to provide protected time and lab space for junior faculty to perform research.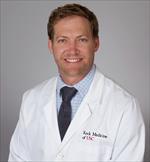 Timothy J Gillenwater
Assistant Professor Of Clinical Surgery
Surgery
1510 San Pablo St.
Health Sciences Campus
Los Angeles
Contact
The Impact of No Next of Kin Decision Makers on End-of-Life Care J Burn Care Res. 2020 Oct 10. . View in PubMed
Small Pediatric Burns Can Be Safely Managed on an Outpatient Basis J Burn Care Res. 2020 Sep 23; 41(5):1029-1032. . View in PubMed
Intermediate Skin Substitutes Are Unnecessary in Small (<10% TBSA) Burns J Burn Care Res. 2020 Sep 23; 41(5):926-928. . View in PubMed
Venous Thromboembolism Chemoprophylaxis in Burn Patients: A Literature Review and Single-Institution Experience J Burn Care Res. 2020 Aug 26. . View in PubMed
The State of Burn Care Training During Plastic Surgery Residency Ann Plast Surg. 2020 Aug; 85(2):122-126. . View in PubMed
The Homelessness Crisis and Burn Injuries: A Cohort Study J Burn Care Res. 2020 Jul 03; 41(4):820-827. . View in PubMed
The Predictive Capacity of American Society of Anesthesiologists Physical Status (ASA PS) Score in Burn Patients J Burn Care Res. 2020 Jul 03; 41(4):803-808. . View in PubMed
Techniques for Patient Positioning During Burn Surgery: A Systematic Review Ann Plast Surg. 2020 07; 85(1):24-28. . View in PubMed
Re: Combination therapy for Toxic Epidermal Necrolysis: It is time for anti-TNFa biologics comparison Burns. 2020 02; 46(1):245-246. . View in PubMed
The role of collagenase ointment in acute burns: a systematic review and meta-analysis J Wound Care. 2019 Feb 01; 28(Sup2):S9-S15. . View in PubMed
Combination therapy: Etanercept and intravenous immunoglobulin for the acute treatment of Stevens-Johnson syndrome/toxic epidermal necrolysis Burns. 2019 11; 45(7):1634-1638. . View in PubMed
Measuring gastric residual volumes in critically ill burn patients - A systematic review Burns. 2019 05; 45(3):509-525. . View in PubMed
How long are burn patients really NPO in the perioperative period and can we effectively correct the caloric deficit using an enteral feeding "Catch-up" protocol? Burns. 2018 12; 44(8):2006-2010.. View in PubMed
Anticoagulation in burn patients requiring neuromuscular blockade Burns. 2018 12; 44(8):2108-2109. . View in PubMed
Telemedicine in Cleft Care: Reliability and Predictability in Regional and International Practice Settings J Craniofac Surg. 2015 Jun; 26(4):1116-20. . View in PubMed