Faculty
Department of Surgery faculty members, both physicians and scientists, are world-renown in their subspecialties. Faculty members are passionate in their clinical care and research practices, as well as being mentors for medical students and trainees. The department also invests significant funds to provide protected time and lab space for junior faculty to perform research.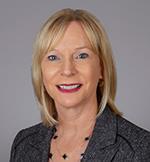 Maura E. Sullivan, PhD
Professor Of Clinical Surgery (Educational Scholar);Associate Dean of Simulation Education in Health Sciences
1520 San Pablo St.
Health Sciences Campus
Los Angeles
Dr. Maura Sullivan is the Associate Chair of Educational Affairs and the Executive Director of the Surgical Skills Training and Education Center in the Department of Surgery, Keck School of Medicine at the University of Southern California. She has a joint appointment with the Rossier School of Education where she is an Assistant Professor and a Senior Research Associate in the Center for Cognitive Technology. Her research interests include Cognitive-Task-Analysis, the development of expertise, technical skills training and curriculum development.

Dr. Sullivan obtained her undergraduate degree in nursing from Fairfield University, her master of Nursing, Critical Care from the University of California, San Francisco, and her PhD in Educational Psychology from the Rossier School of Education at USC. She is actively involved in the Association of Surgical Education and holds an appointment with the American College of Surgeons as an ATLS Educator
The American College of Surgeons Entering Resident Readiness Assessment Program: Development and National Pilot Testing Results Ann Surg. 2020 Jul; 272(1):194-198. . View in PubMed
Applying the science of learning to the teaching and learning of surgical skills: The basics of surgical education J Surg Oncol. 2020 Jul; 122(1):5-10. . View in PubMed
Educational benefits of an acute care surgery rotation during the medical student surgical clerkship Am J Surg. 2020 May 20. . View in PubMed
Acute Care Surgery Education in US Medical Schools: A Systematic Review of the Current Literature and Report of a Medical Student Experience J Surg Educ. 2020 Mar - Apr; 77(2):316-322. . View in PubMed
Practical Bioethics for the Humanitarian Surgeon: The Development, Implementation and Assessment of an Ethics Curriculum for Residents Participating in Humanitarian Missions J Surg Educ. 2020 Mar - Apr; 77(2):390-403. . View in PubMed
A Preoperative Educational Time-Out is Associated with Improved Resident Goal Setting and Strengthens Educational Experiences J Surg Educ. 2020 Jan - Feb; 77(1):18-26. . View in PubMed
Building a Framework for Self-Regulated Learning in Surgical Education: A Delphi Consensus Among Experts in Surgical Education J Surg Educ. 2019 Nov - Dec; 76(6):e56-e65. . View in PubMed
Preoperative goal setting and perioperative communication in an academic training institution: Where do we stand? Am J Surg. 2019 02; 217(2):318-322.. View in PubMed
Vascular mechanical ventilation: A novel alternative to conventional cadaver perfusion J Trauma Acute Care Surg. 2019 02; 86(2):370-373. . View in PubMed
The Development of a Novel Perfused Cadaver Model With Dynamic Vital Sign Regulation and Real-World Scenarios to Teach Surgical Skills and Error Management J Surg Educ. 2018 May - Jun; 75(3):820-827. . View in PubMed
Landmark lecture on surgery: paediatric cardiothoracic surgery - training the next generation of congenital heart surgeons Cardiol Young. 2017 Dec; 27(10):1986-1990. . View in PubMed
2017 Jan; 20:77-78. . View in PubMed
The Joint Council on Thoracic Surgery Education (JCTSE) "Educate the Educators" Faculty Development Course: Analysis of the First 5 Years Ann Thorac Surg. 2016 Dec; 102(6):2127-2132. . View in PubMed
Expanding simulation-based education through institution-wide initiatives: A blueprint for success Surgery. 2015 Nov; 158(5):1403-7. . View in PubMed
Pressurized Cadaver Model in Cardiothoracic Surgical Simulation Ann Thorac Surg. 2015 Sep; 100(3):1118-20. . View in PubMed
Workplace bullying of general surgery residents by nurses J Surg Educ. 2014 Nov-Dec; 71(6):e149-54. . View in PubMed
The use of cognitive task analysis to reveal the instructional limitations of experts in the teaching of procedural skills Acad Med. 2014 May; 89(5):811-6. . View in PubMed
A framework for professionalism in surgery: what is important to medical students? Am J Surg. 2014 Feb; 207(2):255-9.. View in PubMed
Development and verification of a taxonomy of assessment metrics for surgical technical skills Acad Med. 2014 Jan; 89(1):153-61. . View in PubMed
Teaching behaviors in the cardiac surgery simulation environment J Thorac Cardiovasc Surg. 2013 Jan; 145(1):45-53. . View in PubMed
Development of a cardiac surgery simulation curriculum: from needs assessment results to practical implementation J Thorac Cardiovasc Surg. 2012 Jul; 144(1):7-16. . View in PubMed
The use of cognitive task analysis to improve instructional descriptions of procedures J Surg Res. 2012 Mar; 173(1):e37-42. . View in PubMed
The results of a needs assessment to guide a vascular surgery skills simulation curriculum Ann Vasc Surg. 2012 Feb; 26(2):198-204. . View in PubMed
Multi-decadal drought and amplified moisture variability drove rapid forest community change in a humid region Ecology. 2012 Feb; 93(2):219-26. . View in PubMed
The potential influence of short-term environmental variability on the composition of testate amoeba communities in Sphagnum peatlands Microb Ecol. 2011 Jul; 62(1):80-93. . View in PubMed
Reliability of a procedural checklist as a high-stakes measurement of advanced technical skill Am J Surg. 2010 Jan; 199(1):110-4. . View in PubMed
Laparoscopic Nissen fundoplication assessment: task analysis as a model for the development of a procedural checklist Surg Endosc. 2009 Jun; 23(6):1227-32. . View in PubMed
Patient-care-related telephone communication between general surgery residents and attending surgeons J Am Coll Surg. 2008 Apr; 206(4):742-50. . View in PubMed
Assessing the teaching of procedural skills: can cognitive task analysis add to our traditional teaching methods? Am J Surg. 2008 Jan; 195(1):20-3.. View in PubMed
The use of a cognitive task analysis-based multimedia program to teach surgical decision making in flexor tendon repair Am J Surg. 2008 Jan; 195(1):11-5. . View in PubMed
The use of cognitive task analysis to improve the learning of percutaneous tracheostomy placement Am J Surg. 2007 Jan; 193(1):96-9. . View in PubMed
A surgical skills elective can improve student confidence prior to internship J Surg Res. 2006 Jun 01; 133(1):11-5. . View in PubMed