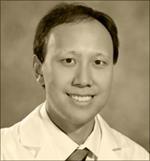 Gene H. Kim
Associate Professor of Clinical Pathology
Director, Dermatopathology Program
Pathology
HC4 1450 San Pablo Street
Health Sciences Campus
Los Angeles
Contact
Status One and Status Two Exception Use in the Updated Heart Allocation System J Card Fail. 2023 Mar 24. . View in PubMed
The prognostic role of advanced hemodynamic variables in patients with left ventricular assist devices Artif Organs. 2023 Mar; 47(3):574-581. . View in PubMed
Lymphatic endothelial cell RXRa is critical for 9-cis-retinoic acid-mediated lymphangiogenesis and prevention of secondary lymphedema FASEB J. 2023 Jan; 37(1):e22674. . View in PubMed
Clinical outcomes of grafted vspercutaneous axillary intra-aortic balloon pump support as a bridge to transplantation: a propensity score-matched analysis. Heart Vessels. 2022 Dec; 37(12):1995-2001. . View in PubMed
Silicone Breast Implant Surface Texture Impacts Gene Expression in Periprosthetic Fibrous Capsules Plast Reconstr Surg. 2022 Oct 07. . View in PubMed
Postoperative tolvaptan use in left ventricular assist device patients: The TOLVAD randomized pilot study Artif Organs. 2022 Sep 15. . View in PubMed
Significant vascular complications in percutaneous axillary intra-aortic balloon pump Ann Vasc Surg. 2022 Jul; 83:42-52. . View in PubMed
Lucio phenomenon with concomitant necrotizing fasciitis and acute kidney injury Dermatol Online J. 2022 Jun 15; 28(3). . View in PubMed
Proximal ascending aorta size is associated with the incidence of de novo aortic insufficiency with left ventricular assist device Heart Vessels. 2022 Apr; 37(4):647-653. . View in PubMed
Incidence of postoperative week 1 management changes after resident-performed phacoemulsification cataract surgery BMC Ophthalmol. 2022 Jan 08; 22(1):15. . View in PubMed
Warty papules on the nose Int J Dermatol. 2022 12; 61(12):e487-e488. . View in PubMed
Fixed erythrodysesthesia plaques at sites of intravenous docetaxel infusion: an unusual cutaneous reaction to chemotherapy Int J Dermatol. 2022 08; 61(8):e316-e317. . View in PubMed
Comparing short-term/long-term outcomes of heart transplants that occur inside and outside of normal working hours ESC Heart Fail. 2022 08; 9(4):2484-2490. . View in PubMed
Combined heart-liver-kidney transplant: The university of Chicago medicine experience Clin Transplant. 2022 04; 36(4):e14586. . View in PubMed
Retiform Purpura of the Ears and Distal Extremities: Answer Am J Dermatopathol. 2022 09 01; 44(9):698-699. . View in PubMed
Retiform Purpura of the Ears and Distal Extremities: Challenge Am J Dermatopathol. 2022 09 01; 44(9):e99-e100. . View in PubMed
Continuous Monitoring of Blood Pressure Using a Wrist-Worn Cuffless Device Am J Hypertens. 2022 05 10; 35(5):407-413. . View in PubMed
Management of Pulmonary Mucormycosis After Orthotopic Heart Transplant: A Case Series Transplant Proc. 2021 Dec; 53(10):3051-3055. . View in PubMed
Rebound iritis with a well-circumscribed anterior chamber fibrin mass after uncomplicated cataract surgery J Ophthalmic Inflamm Infect. 2021 Oct 12; 11(1):39. . View in PubMed
Immunoglobulin and Complement Immunohistochemistry on Paraffin Sections in Autoimmune Bullous Diseases: A Systematic Review and Meta-analysis Am J Dermatopathol. 2021 Oct 01; 43(10):689-699. . View in PubMed
PD-1 inhibition therapy for advanced cutaneous squamous cell carcinoma: a retrospective analysis from the University of Southern California J Cancer Res Clin Oncol. 2021 Jun; 147(6):1803-1811. . View in PubMed
Diffuse cutaneous leishmaniasis and HIV co-infection: A case report and review of the literature J Cutan Pathol. 2021 Jun; 48(6):802-806. . View in PubMed
Discordance between lactic acidemia and hemodynamics in patients with advanced heart failure Clin Cardiol. 2021 May; 44(5):636-645. . View in PubMed
Impact of worsening of aortic insufficiency during HeartMate 3 LVAD support Artif Organs. 2021 Mar; 45(3):297-302. . View in PubMed
Impact of Race on Clinical Outcomes After Implantation With a Fully Magnetically Levitated Left Ventricular Assist Device: An Analysis From the MOMENTUM 3 Trial Circ Heart Fail. 2021 10; 14(10):e008360. . View in PubMed
Aortic Pulsatility Index: A Novel Hemodynamic Variable for Evaluation of Decompensated Heart Failure J Card Fail. 2021 10; 27(10):1045-1052. . View in PubMed
Aortic pulsatility index predicts clinical outcomes in heart failure: a sub-analysis of the ESCAPE trial ESC Heart Fail. 2021 04; 8(2):1522-1530. . View in PubMed
Outcomes of Ambulatory Axillary Intraaortic Balloon Pump as a Bridge to Heart Transplantation Ann Thorac Surg. 2021 04; 111(4):1264-1270. . View in PubMed
A New Strategy for Left Ventricular Assist Device Outflow Graft Interrogation Using Ultrasound Contrast J Am Soc Echocardiogr. 2021 04; 34(4):445-447. . View in PubMed
Discordance between immunofluorescence and immunohistochemistry C4d staining and outcomes following heart transplantation Clin Transplant. 2021 04; 35(4):e14242. . View in PubMed
Oral Milrinone for the Treatment of Chronic Severe Right Ventricular Failure in Left Ventricular Assist Device Patients Circ Heart Fail. 2021 04; 14(4):e007286. . View in PubMed
Simultaneous Heart-Liver Transplantation for Congenital Heart Disease in the United States: Rapidly Increasing With Acceptable Outcomes Hepatology. 2021 04; 73(4):1464-1477. . View in PubMed
Donor-derived cell-free DNA is associated with cardiac allograft vasculopathy Clin Transplant. 2021 03; 35(3):e14206. . View in PubMed
Genomic Context Differs Between Human Dilated Cardiomyopathy and Hypertrophic Cardiomyopathy J Am Heart Assoc. 2021 04 06; 10(7):e019944. . View in PubMed
Fornix-based versus limbal-based conjunctival trabeculectomy flaps for glaucoma Cochrane Database Syst Rev. 2021 08 26; 8:CD009380. . View in PubMed
Outcomes From Three Decades of Infant and Pediatric Heart Transplantation ASAIO J. 2021 09 01; 67(9):1051-1059. . View in PubMed
Short-Term Ventricular Structural Changes Following Left Ventricular Assist Device Implantation ASAIO J. 2021 02 01; 67(2):169-176. . View in PubMed
The Clinical Importance of Hyponatremia in Patients with Left Ventricular Assist Devices ASAIO J. 2021 09 01; 67(9):1012-1017. . View in PubMed
Chrysiasis: Gold Aggregates Around a Nevus and Osteoma Cutis Am J Dermatopathol. 2021 08 01; 43(8):579-582. . View in PubMed
Optimal cannula positioning of HeartMate 3 left ventricular assist device Artif Organs. 2020 Dec; 44(12):e509-e519. . View in PubMed
Increased Rate of Pump Thrombosis and Cardioembolic Events Following Ventricular Tachycardia Ablation in Patients Supported With Left Ventricular Assist Devices ASAIO J. 2020 Nov/Dec; 66(10):1127-1136. . View in PubMed
Multiple glomangiomas in a patient with a history of metastatic melanoma Cutis. 2020 Nov; 106(5):E20-E22. . View in PubMed
Aortic Insufficiency During HeartMate 3 Left Ventricular Assist Device Support J Card Fail. 2020 Oct; 26(10):863-869. . View in PubMed
Correction to: A subcostal approach is favorable compared to sternotomy for left ventricular assist device exchange J Artif Organs. 2020 Sep; 23(3):302. . View in PubMed
CardioMEMS-Guided CAR T Cell Therapy for Lymphoma in a Patient With Anthracycline-Induced Cardiomyopathy JACC CardioOncol. 2020 Sep; 2(3):515-518. . View in PubMed
Massive Myocardial Calcium Deposition: Hardened Heart JACC Case Rep. 2020 Jun 17; 2(7):996-1003. . View in PubMed
A successful heart and liver transplantation requiring intraoperative extracorporeal membrane oxygenation for primary cardiac allograft dysfunction in a patient with Fontan failure J Card Surg. 2020 Jun; 35(6):1357-1359. . View in PubMed
Longitudinal Trajectories of Hemodynamics Following Left Ventricular Assist Device Implantation J Card Fail. 2020 May; 26(5):383-390. . View in PubMed
HVAD Flow Waveform Estimates Left Ventricular Filling Pressure J Card Fail. 2020 Apr; 26(4):342-348. . View in PubMed
Surgical device exchange provides improved clinical outcomes compared to medical therapy in treating continuous-flow left ventricular assist device thrombosis Artif Organs. 2020 Apr; 44(4):367-374. . View in PubMed
Deep Y-Descent in Right Atrial Waveforms Following Left Ventricular Assist Device Implantation J Card Fail. 2020 Apr; 26(4):360-367. . View in PubMed
Outcomes following left ventricular assist device exchange J Card Surg. 2020 Mar; 35(3):591-597. . View in PubMed
Discordance Between Clinical Assessment and Invasive Hemodynamics in Patients With Advanced Heart Failure J Card Fail. 2020 Feb; 26(2):128-135. . View in PubMed
Echocardiographic evaluation of the effects of sacubitril-valsartan on vascular properties in heart failure patients Int J Cardiovasc Imaging. 2020 Feb; 36(2):271-278. . View in PubMed
Rapid development of perifolliculitis following mesotherapy Cutis. 2020 Feb; 105(2):E33-E35. . View in PubMed
Omega-3 and hemocompatibility-related adverse events J Card Surg. 2020 Feb; 35(2):405-412. . View in PubMed
Hypogammaglobulinemia following heart transplantation: Prevalence, predictors, and clinical importance Clin Transplant. 2020 12; 34(12):e14087. . View in PubMed
Heart transplantation in patients with localized prostate cancer-Are we denying a life-saving therapy due to an indolent tumor? Clin Transplant. 2020 11; 34(11):e14080.. View in PubMed
Early experience of COVID-19 in 2 heart transplant recipients: Case reports and review of treatment options Am J Transplant. 2020 10; 20(10):2916-2922. . View in PubMed
Effect of Concomitant Tricuspid Valve Surgery With Left Ventricular Assist Device Implantation Ann Thorac Surg. 2020 09; 110(3):918-924. . View in PubMed
HeartWare Ventricular Assist Device Cannula Position and Hemocompatibility-Related Adverse Events Ann Thorac Surg. 2020 09; 110(3):911-917. . View in PubMed
Nodular secondary syphilis in three HIV-positive patients: a case series Int J STD AIDS. 2020 09; 31(10):1004-1007. . View in PubMed
Neurohormonal Blockade During Left Ventricular Assist Device Support ASAIO J. 2020 08; 66(8):881-885. . View in PubMed
Hemodynamic Effects of Concomitant Mitral Valve Surgery and Left Ventricular Assist Device Implantation ASAIO J. 2020 04; 66(4):355-361. . View in PubMed
Short-Term Efficacy and Safety of Tolvaptan in Patients with Left Ventricular Assist Devices ASAIO J. 2020 03; 66(3):253-257. . View in PubMed
Estimation of the Severity of Aortic Insufficiency by HVAD Flow Waveform Ann Thorac Surg. 2020 03; 109(3):945-949. . View in PubMed
Anterior chamber lens sizing: Comparison of white-to-white and scleral spur-to-scleral spur methods J Cataract Refract Surg. 2020 01; 46(1):95-101. . View in PubMed
Combined Left Ventricular Assist Device and Coronary Artery Bypass Grafting Surgery: Should We Bypass the Bypass? ASAIO J. 2020 01; 66(1):32-37.. View in PubMed
Estimation of Central Venous Pressure by Pacemaker Lead Impedances in Left Ventricular Assist Device Patients ASAIO J. 2020 01; 66(1):49-54. . View in PubMed
Ischemia and reperfusion injury in superficial inferior epigastric artery-based vascularized lymph node flaps PLoS One. 2020; 15(1):e0227599. . View in PubMed
Violaceous Plaques and Nodules: Challenge Am J Dermatopathol. 2020 Jan; 42(1):e3. . View in PubMed
Decoupling Between Diastolic Pulmonary Artery and Pulmonary Capillary Wedge Pressures Is Associated With Right Ventricular Dysfunction and Hemocompatibility-Related Adverse Events in Patients With Left Ventricular Assist Devices J Am Heart Assoc. 2020 04 07; 9(7):e014801. . View in PubMed
Gentamicin Induces Laminin 332 and Improves Wound Healing in Junctional Epidermolysis Bullosa Patients with Nonsense Mutations Mol Ther. 2020 05 06; 28(5):1327-1338. . View in PubMed
Violaceous Plaques and Nodules: Answer Am J Dermatopathol. 2020 Jan; 42(1):63-64. . View in PubMed
Unexpected Cardiomyopathy and Cardiac Dysfunction after Administration of Sulfadiazine-trimethoprim Medicated Diet to ICR mice (Mus musculus) Comp Med. 2020 08 01; 70(4):384-389. . View in PubMed
Prevention of postsurgical lymphedema via immediate delivery of sustained-release 9-cis retinoic acid to the lymphedenectomy site J Surg Oncol. 2020 Jan; 121(1):100-108. . View in PubMed
Association of Clinical Outcomes With Left Ventricular Assist Device Use by Bridge to Transplant or Destination Therapy Intent: The Multicenter Study of MagLev Technology in Patients Undergoing Mechanical Circulatory Support Therapy With HeartMate 3 (MOMENTUM 3) Randomized Clinical Trial JAMA Cardiol. 2020 04 01; 5(4):411-419. . View in PubMed
Verrucous venous malformation Dermatol Online J. 2019 Dec 15; 25(12). . View in PubMed
Hemodynamics of concomitant tricuspid valve procedures at LVAD implantation J Card Surg. 2019 Dec; 34(12):1511-1518. . View in PubMed
Eccrine poromatosis following chemotherapy and radiation therapy Dermatol Online J. 2019 Nov 15; 25(11). . View in PubMed
Molecular Mechanism of the Association Between Atrial Fibrillation and Heart Failure Includes Energy Metabolic Dysregulation Due to Mitochondrial Dysfunction J Card Fail. 2019 Nov; 25(11):911-920. . View in PubMed
Aortic Insufficiency and Hemocompatibility-related Adverse Events in Patients with Left Ventricular Assist Devices J Card Fail. 2019 Oct; 25(10):787-794. . View in PubMed
A subcostal approach is favorable compared to sternotomy for left ventricular assist device exchange field of research: artificial heart (clinical) J Artif Organs. 2019 Sep; 22(3):181-187. . View in PubMed
An unusual spiculated presentation of follicular porokeratosis Dermatol Online J. 2019 Jul 15; 25(7). . View in PubMed
Association of Inflow Cannula Position with Left Ventricular Unloading and Clinical Outcomes in Patients with HeartMate II Left Ventricular Assist Device ASAIO J. 2019 May/Jun; 65(4):331-335. . View in PubMed
Remission of alopecia universalis in a patient with atopic dermatitis treated with dupilumab JAAD Case Rep. 2019 Feb; 5(2):116-117. . View in PubMed
Increasing heart transplant donor pool by liberalization of size matching J Heart Lung Transplant. 2019 11; 38(11):1197-1205. . View in PubMed
Simultaneous heart, liver and kidney transplantation: A viable option for heart failure patients with multiorgan failure J Heart Lung Transplant. 2019 09; 38(9):997-999. . View in PubMed
Editorial: Highlights from the emerging field of cardio-oncology Curr Opin Cardiol. 2019 05; 34(3):282. . View in PubMed
Optimal haemodynamics during left ventricular assist device support are associated with reduced haemocompatibility-related adverse events Eur J Heart Fail. 2019 05; 21(5):655-662. . View in PubMed
Left Atrial Appendage Occlusion With Left Ventricular Assist Device Decreases Thromboembolic Events Ann Thorac Surg. 2019 04; 107(4):1181-1186. . View in PubMed
Impact of Hemodynamic Ramp Test-Guided HVAD Speed and Medication Adjustments on Clinical Outcomes Circ Heart Fail. 2019 04; 12(4):e006067. . View in PubMed
Optimal Hemodynamics During Left Ventricular Assist Device Support Are Associated With Reduced Readmission Rates Circ Heart Fail. 2019 02; 12(2):e005094. . View in PubMed
Outflow Cannula Systolic Slope in Patients With Left Ventricular Assist Devices: A Novel Marker of Myocardial Contractility ASAIO J. 2019 02; 65(2):160-166. . View in PubMed
Impact of Cardiac Resynchronization Therapy on Left Ventricular Unloading in Patients with Implanted Left Ventricular Assist Devices ASAIO J. 2019 02; 65(2):117-122. . View in PubMed
The Effects of Hemodynamic Unloading in African Americans Implanted with Left Ventricular Assist Devices ASAIO J. 2019 02; 65(2):e15-e17. . View in PubMed
Home Inotropes in Patients Supported with Left Ventricular Assist Devices ASAIO J. 2019 01; 65(1):e7-e11. . View in PubMed
Improvement in Biventricular Cardiac Function After Ambulatory Counterpulsation J Card Fail. 2019 Jan; 25(1):20-26. . View in PubMed
A Pre-clinical Animal Model of Secondary Head and Neck Lymphedema Sci Rep. 2019 12 04; 9(1):18264. . View in PubMed
Metabolic Dysfunction in Continuous-Flow Left Ventricular Assist Devices Patients and Outcomes J Am Heart Assoc. 2019 11 19; 8(22):e013278. . View in PubMed
It's All in the Tissue: A Rare Case of Acute Cardiogenic Shock Circulation. 2019 10 29; 140(18):1519-1523. . View in PubMed
Analysis of Patients with Ventricular Assist Devices Presenting to an Urban Emergency Department West J Emerg Med. 2018 Nov; 19(6):907-911. . View in PubMed
Repeated Ramp Tests on Stable LVAD Patients Reveal Patient-Specific Hemodynamic Fingerprint ASAIO J. 2018 Nov/Dec; 64(6):701-707. . View in PubMed
Decoupling Between Diastolic Pulmonary Arterial Pressure and Pulmonary Arterial Wedge Pressure at Incremental Left Ventricular Assist Device (LVAD) Speeds Is Associated With Worse Prognosis After LVAD Implantation J Card Fail. 2018 Sep; 24(9):575-582. . View in PubMed
Echocardiographic Predictors of Hemodynamics in Patients Supported With Left Ventricular Assist Devices J Card Fail. 2018 Sep; 24(9):561-567. . View in PubMed
Histomorphologic spectrum of germline-related and sporadic BAP1-inactivated melanocytic tumors J Am Acad Dermatol. 2018 Sep; 79(3):525-534. . View in PubMed
Long-Acting Octreotide Reduces the Recurrence of Gastrointestinal Bleeding in Patients With a Continuous-Flow Left Ventricular Assist Device J Card Fail. 2018 Apr; 24(4):249-254. . View in PubMed
Increased Risk of Bleeding in Left Ventricular Assist Device Patients Treated with Enoxaparin as Bridge to Therapeutic International Normalized Ratio ASAIO J. 2018 Mar/Apr; 64(2):140-146. . View in PubMed
Impact of Residual Valve Disease on Survival After Implantation of Left Ventricular Assist Devices Ann Thorac Surg. 2018 12; 106(6):1789-1796. . View in PubMed
Increase in short-term risk of rejection in heart transplant patients receiving granulocyte colony-stimulating factor J Heart Lung Transplant. 2018 11; 37(11):1322-1328. . View in PubMed
Omega-3 Therapy Is Associated With Reduced Gastrointestinal Bleeding in Patients With Continuous-Flow Left Ventricular Assist Device Circ Heart Fail. 2018 10; 11(10):e005082. . View in PubMed
Residual native left ventricular function optimization using quantitative 3D echocardiographic assessment of rotational mechanics in patients with left ventricular assist devices Echocardiography. 2018 10; 35(10):1606-1615. . View in PubMed
Human Acellular Dermis as Spacer for Small-Joint Arthroplasty: Analysis of Revascularization in a Rabbit Trapeziectomy Model Plast Reconstr Surg. 2018 09; 142(3):679-686. . View in PubMed
The Effect of Left Ventricular Assist Device Therapy on Cardiac Biomarkers: Implications for the Identification of Myocardial Recovery Curr Heart Fail Rep. 2018 08; 15(4):250-259. . View in PubMed
Porcine Mesothelium-Wrapped Diced Cartilage Grafts for Nasal Reconstruction Tissue Eng Part A. 2018 04; 24(7-8):672-681. . View in PubMed
Cannula and Pump Positions Are Associated With Left Ventricular Unloading and Clinical Outcome in Patients With HeartWare Left Ventricular Assist Device J Card Fail. 2018 03; 24(3):159-166. . View in PubMed
3D Morphological Changes in LV and RV During LVAD Ramp Studies JACC Cardiovasc Imaging. 2018 02; 11(2 Pt 1):159-169. . View in PubMed
Predictors of Hemodynamic Improvement and Stabilization Following Intraaortic Balloon Pump Implantation in Patients With Advanced Heart Failure J Invasive Cardiol. 2018 02; 30(2):56-61. . View in PubMed
Reverse remodelling and myocardial recovery in heart failure Nat Rev Cardiol. 2018 02; 15(2):83-96. . View in PubMed
Consequences of Retained Defibrillator and Pacemaker Leads After Heart Transplantation-An Underrecognized Problem J Card Fail. 2018 02; 24(2):101-108. . View in PubMed
The first-in-human experience with a minimally invasive, ambulatory, counterpulsation heart assist system for advanced congestive heart failure J Heart Lung Transplant. 2018 01; 37(1):1-6. . View in PubMed
Relationship Between Noninvasive Assessment of Lung Fluid Volume and Invasively Measured Cardiac Hemodynamics J Am Heart Assoc. 2018 11 20; 7(22):e009175. . View in PubMed
HVAD Waveform Analysis as a Noninvasive Marker of Pulmonary Capillary Wedge Pressure: A First Step Toward the Development of a Smart Left Ventricular Assist Device Pump ASAIO J. 2018 Jan/Feb; 64(1):10-15. . View in PubMed
Decoupling Between Diastolic Pulmonary Artery Pressure and Pulmonary Capillary Wedge Pressure as a Prognostic Factor After Continuous Flow Ventricular Assist Device Implantation Circ Heart Fail. 2017 Sep; 10(9). . View in PubMed
Metastatic renal cell carcinoma presenting as multiple pyogenic granuloma-like nodules on the penis JAAD Case Rep. 2017 Sep; 3(5):451-453. . View in PubMed
The Hemodynamic Effects of Aortic Insufficiency in Patients Supported With Continuous-Flow Left Ventricular Assist Devices J Card Fail. 2017 Jul; 23(7):545-551. . View in PubMed
Cardiac Output Assessment in Patients Supported with Left Ventricular Assist Device: Discordance Between Thermodilution and Indirect Fick Cardiac Output Measurements ASAIO J. 2017 Jul/Aug; 63(4):433-437. . View in PubMed
Atrial Arrhythmias and Electroanatomical Remodeling in Patients With Left Ventricular Assist Devices J Am Heart Assoc. 2017 Mar 08; 6(3). . View in PubMed
Surgically Corrected Mitral Regurgitation During Left Ventricular Assist Device Implantation Is Associated With Low Recurrence Rate and Improved Midterm Survival Ann Thorac Surg. 2017 Mar; 103(3):725-733. . View in PubMed
Pulmonary Sarcoidosis Revealed by Ulcerating Nodules Within Tattoos Arthritis Rheumatol. 2017 12; 69(12):2385. . View in PubMed
Accuracy of Computed Tomography Imaging Criteria in the Diagnosis of Adult Open Globe Injuries by Neuroradiology and Ophthalmology Acad Emerg Med. 2017 09; 24(9):1072-1079. . View in PubMed
Genetic and epigenetic regulation of arrhythmogenic cardiomyopathy Biochim Biophys Acta Mol Basis Dis. 2017 08; 1863(8):2064-2069. . View in PubMed
Myocardial Recovery After LVAD Implantation: A Vision or Simply an Illusion? J Am Coll Cardiol. 2017 07 18; 70(3):355-357.. View in PubMed
MicroRNA-130a Regulation of Desmocollin 2 in a Novel Model of Arrhythmogenic Cardiomyopathy Microrna. 2017; 6(2):143-150. . View in PubMed
Complementary roles of gasotransmitters CO and H2S in sleep apnea Proc Natl Acad Sci U S A. 2017 02 07; 114(6):1413-1418. . View in PubMed
Topical Fibronectin Improves Wound Healing of Irradiated Skin Sci Rep. 2017 06 20; 7(1):3876. . View in PubMed
Screening for Outflow Cannula Malfunction of Left Ventricular Assist Devices (LVADs) With the Use of Doppler Echocardiography: New LVAD-Specific Reference Values for Contemporary Devices J Card Fail. 2016 Oct; 22(10):808-14. . View in PubMed
Left Ventricular Assist Device Deactivation via Percutaneous Closure of the Outflow Graft J Card Fail. 2016 Aug; 22(8):653-5. . View in PubMed
Elevated Angiopoietin-2 Level in Patients With Continuous-Flow Left Ventricular Assist Devices Leads to Altered Angiogenesis and Is Associated With Higher Nonsurgical Bleeding Circulation. 2016 Jul 12; 134(2):141-52. . View in PubMed
Cryptococcal cellulitis on the shin of an immunosuppressed patient Dermatol Online J. 2016 Jun 15; 22(6). . View in PubMed
Sirt3 protects mitochondrial DNA damage and blocks the development of doxorubicin-induced cardiomyopathy in mice Am J Physiol Heart Circ Physiol. 2016 Apr 15; 310(8):H962-72. . View in PubMed
Hemodynamic Ramp Tests in Patients With Left Ventricular Assist Devices JACC Heart Fail. 2016 Mar; 4(3):208-17. . View in PubMed
Novel echocardiographic parameters of aortic insufficiency in continuous-flow left ventricular assist devices and clinical outcome J Heart Lung Transplant. 2016 08; 35(8):976-85. . View in PubMed
Accurate Quantification Methods for Aortic Insufficiency Severity in Patients With LVAD: Role of Diastolic Flow Acceleration and Systolic-to-Diastolic Peak Velocity Ratio of Outflow Cannula JACC Cardiovasc Imaging. 2016 06; 9(6):641-51. . View in PubMed
The Subclavian Intraaortic Balloon Pump: A Compelling Bridge Device for Advanced Heart Failure Ann Thorac Surg. 2015 Dec; 100(6):2151-7; discussion 2157-8. . View in PubMed
Successful percutaneous trans-catheter treatment of left ventricular assist device outflow graft stenosis with a covered stent ESC Heart Fail. 2015 Jun; 2(2):100-102. . View in PubMed
Honokiol blocks and reverses cardiac hypertrophy in mice by activating mitochondrial Sirt3 Nat Commun. 2015 Apr 14; 6:6656. . View in PubMed
Extensive facial sclerosing lipogranulomatosis as a complication of cosmetic acupuncture Dermatol Surg. 2015 Apr; 41(4):513-6. . View in PubMed
Treatment of fibroelastolytic papulosis with fractionated carbon dioxide laser J Cosmet Laser Ther. 2015 Apr; 17(2):90-2. . View in PubMed
Harnessing the Therapeutic Potential of MicroRNAs for Cardiovascular Disease J Cardiovasc Pharmacol Ther. 2015 Mar; 20(2):131-43. . View in PubMed
LMO7-null mice exhibit phenotypes consistent with emery-dreifuss muscular dystrophy Muscle Nerve. 2015 Feb; 51(2):222-8. . View in PubMed
Cardiac function in muscular dystrophy associates with abdominal muscle pathology J Neuromuscul Dis. 2015; 2(1):39-49. . View in PubMed
Hydrophilic polymer microemboli in a patient with a chronic cutaneous ulcer: a case report J Cutan Pathol. 2014 Dec; 41(12):955-8. . View in PubMed
Downregulation of connexin43 by microRNA-130a in cardiomyocytes results in cardiac arrhythmias J Mol Cell Cardiol. 2014 Sep; 74:53-63. . View in PubMed
Positional obstruction of the superior mesenteric artery by an intra-aortic balloon pump placed through subclavian artery approach Circ Heart Fail. 2014 Sep; 7(5):864-7. . View in PubMed
Abcc9 is required for the transition to oxidative metabolism in the newborn heart FASEB J. 2014 Jul; 28(7):2804-15. . View in PubMed
A 49-year-old man with unilateral, nontender left eyelid swelling Digit J Ophthalmol. 2014; 20(1):15-9. . View in PubMed
Processing dermatological biopsies Methods Mol Biol. 2014; 1180:221-36. . View in PubMed
Blood pressure homeostasis is maintained by a P311-TGF-ß axis J Clin Invest. 2013 Oct; 123(10):4502-12. . View in PubMed
Assessing the Reproducibility of Quantitative In Vivo Confocal Microscopy of Corneal Nerves in Different Corneal Locations Cornea. 2013 Oct; 32(10):1331-8. . View in PubMed
Neutrophilic panniculitis developing after treatment of metastatic melanoma with vemurafenib J Cutan Pathol. 2013 Jul; 40(7):667-9. . View in PubMed
The role of redox signaling in epigenetics and cardiovascular disease Antioxid Redox Signal. 2013 May 20; 18(15):1920-36. . View in PubMed
MicroRNA regulation of cardiac conduction and arrhythmias Transl Res. 2013 May; 161(5):381-92. . View in PubMed
Beneficial effects of quinoline-3-carboxamide (ABR-215757) on atherosclerotic plaque morphology in S100A12 transgenic ApoE null mice Atherosclerosis. 2013 May; 228(1):69-79. . View in PubMed
Intestinal Methanobrevibacter smithii but not total bacteria is related to diet-induced weight gain in rats Obesity (Silver Spring). 2013 Apr; 21(4):748-54. . View in PubMed
Murine fetal echocardiography J Vis Exp. 2013 Feb 15; (72). . View in PubMed
Nampt secreted from cardiomyocytes promotes development of cardiac hypertrophy and adverse ventricular remodeling Am J Physiol Heart Circ Physiol. 2013 Feb 01; 304(3):H415-26. . View in PubMed
The superhealing MRL background improves muscular dystrophy Skelet Muscle. 2012 Dec 05; 2(1):26. . View in PubMed
Methanobrevibacter smithii is the predominant methanogen in patients with constipation-predominant IBS and methane on breath Dig Dis Sci. 2012 Dec; 57(12):3213-8. . View in PubMed
Anti-human milk fat globulin staining of perifollicular xanthomatosis in Fox-Fordyce disease J Cutan Pathol. 2012 Dec; 39(12):1057-9. . View in PubMed
Successful treatment of bullous pemphigoid with omalizumab Arch Dermatol. 2012 Nov; 148(11):1241-3. . View in PubMed
The sirtuin SIRT6 blocks IGF-Akt signaling and development of cardiac hypertrophy by targeting c-Jun Nat Med. 2012 Nov; 18(11):1643-50. . View in PubMed
Congenital hypertrichotic melanoneurocytoma: a congenital hypertrichotic plaque with overlapping neural and nevoid features J Am Acad Dermatol. 2012 Oct; 67(4):799-801. . View in PubMed
TBX5 drives Scn5a expression to regulate cardiac conduction system function J Clin Invest. 2012 Jul; 122(7):2509-18. . View in PubMed
Current practice for determining pulmonary capillary wedge pressure predisposes to serious errors in the classification of patients with pulmonary hypertension Am Heart J. 2012 Apr; 163(4):589-94. . View in PubMed
Epidermolysis bullosa acquisita: autoimmunity to anchoring fibril collagen Autoimmunity. 2012 Feb; 45(1):91-101. . View in PubMed
Benign cephalic histiocytosis with S-100 protein positivity J Cutan Pathol. 2011 Oct; 38(10):842-3. . View in PubMed
Epigenetic mechanisms of pulmonary hypertension Pulm Circ. 2011 Jul-Sep; 1(3):347-56. . View in PubMed
Effects of rifaximin treatment and retreatment in nonconstipated IBS subjects Dig Dis Sci. 2011 Jul; 56(7):2067-72. . View in PubMed
S100A12 in vascular smooth muscle accelerates vascular calcification in apolipoprotein E-null mice by activating an osteogenic gene regulatory program Arterioscler Thromb Vasc Biol. 2011 Feb; 31(2):337-44. . View in PubMed
Vascular remodeling and arterial calcification are directly mediated by S100A12 (EN-RAGE) in chronic kidney disease Am J Nephrol. 2011; 33(3):250-9. . View in PubMed
Therapeutic effects of vitamin D analogs on cardiac hypertrophy in spontaneously hypertensive rats Am J Pathol. 2010 Aug; 177(2):622-31. . View in PubMed
Epigenetic attenuation of mitochondrial superoxide dismutase 2 in pulmonary arterial hypertension: a basis for excessive cell proliferation and a new therapeutic target Circulation. 2010 Jun 22; 121(24):2661-71. . View in PubMed
Ets1 is required for proper migration and differentiation of the cardiac neural crest Development. 2010 May; 137(9):1543-51. . View in PubMed
Nesprin-1 mutations in human and murine cardiomyopathy J Mol Cell Cardiol. 2010 Apr; 48(4):600-8. . View in PubMed
Exogenous NAD blocks cardiac hypertrophic response via activation of the SIRT3-LKB1-AMP-activated kinase pathway J Biol Chem. 2010 Jan 29; 285(5):3133-44. . View in PubMed
S100A12 mediates aortic wall remodeling and aortic aneurysm Circ Res. 2010 Jan 08; 106(1):145-54. . View in PubMed
Sirt3 blocks the cardiac hypertrophic response by augmenting Foxo3a-dependent antioxidant defense mechanisms in mice J Clin Invest. 2009 Sep; 119(9):2758-71. . View in PubMed
Translational control of FOG-2 expression in cardiomyocytes by microRNA-130a PLoS One. 2009 Jul 07; 4(7):e6161. . View in PubMed
Potential new insight into the pathogenesis of psoriasis Arch Dermatol. 2009 Jun; 145(6):713-4. . View in PubMed
Lichen planus actinicus Dermatol Online J. 2007 Jan 27; 13(1):13. . View in PubMed
The association between malignant melanoma and noncutaneous malignancies Int J Dermatol. 2006 May; 45(5):529-34. . View in PubMed
Multiple cutaneous and uterine leiomyomatosis (Reed's syndrome) Dermatol Online J. 2005 Dec 30; 11(4):21. . View in PubMed
Etanercept does not effectively treat moderate to severe alopecia areata: an open-label study J Am Acad Dermatol. 2005 Jun; 52(6):1082-4. . View in PubMed
Rapp-Hodgkin syndrome Dermatol Online J. 2004 Nov 30; 10(3):23. . View in PubMed
Primary (idiopathic) cold urticaria and cholinergic urticaria Dermatol Online J. 2004 Nov 30; 10(3):13. . View in PubMed
Conjunctivorhinostomy with rubber-tipped Jones tube Ann Plast Surg. 2004 Jan; 52(1):68-71. . View in PubMed
Buschke-Ollendorff syndrome J Am Acad Dermatol. 2003 Apr; 48(4):600-1. . View in PubMed
Comparison of cycling kinetics during recumbent bicycling in subjects with and without diabetes J Rehabil Res Dev. 2002 Jan-Feb; 39(1):13-20. . View in PubMed
Dr. Kim is an assistant professor of dermatology and pathology at USC where he serves as the director of dermatopathology. He joined the Keck School of Medicine in July of 2008.

Dr. Kim has lived and trained in many parts of the United States. Most recently, he completed a dermatopathology fellowship at Northwestern University in Chicago. Prior to that, he joined the faculty at Indiana University Department of Dermatology in Indianapolis.

Dr. Kim completed his dermatology residency at New York University in Manhattan where he also served as chief resident. He earned his undergraduate and medical degrees from Duke University and Indiana University, respectively.

Dr. Kim has earned numerous academic distinctions during his career. In addition to these distinctions, Dr. Kim has also won awards for community service leadership.

Dr. Kim cares for patients with all types of dermatologic conditions. He is also available for dermatopathology consultations.