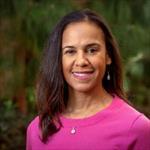 Heather Elaine Needham
Clinical Assistant Professor of Family Medicine (Practitioner)
Family Medicine
1031 W. 34th Street
University Park Campus
Los Angeles
Effectiveness of a Curriculum for Pediatric Residents to Address Adolescent Nonsuicidal Self-Injury Acad Psychiatry. 2023 Feb; 47(1):18-24. . View in PubMed
An Intervention to Promote Healthcare Transition Planning Among Pediatric Residents J Adolesc Health. 2022 07; 71(1):105-111. . View in PubMed
Relationship between health literacy, reading comprehension, and risk for sexually transmitted infections in young women J Adolesc Health. 2010 May; 46(5):506-8. . View in PubMed
Heather Needham, MD, MPH is board certified in pediatrics and adolescent medicine returned to her alma mater in November 2018 to join USC Student Health's team of primary care physicians.

Needham, who earned her medical degree at Keck School of Medicine of USC, returns to Los Angeles after practicing adolescent and young adult medicine at Texas Children's Hospital and serving as assistant professor of pediatrics at Baylor College of Medicine.

She also earned her Master of Public Health with an emphasis on health education and health promotion from the University of Texas. She cares deeply about creating a safe, confidential space for her patients and helping young people manage health and life issues as they transition into adulthood.