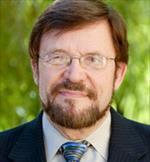 Jerry D Gates
Clinical Professor of Family Medicine (P-T)
Family Medicine
HSA Unit 22 A-7 7401 1000 S. Fremont Avenue
Health Sciences Campus
Alhambra
Contact
Academic Senate, University of Southern California: Distinguished Faculty Service Award, May -2015
Transforming a family medicine center and residency program into a federally qualified health center Acad Med. 2013 May; 88(5):657-62. . View in PubMed
Developing the HIV workforce: a case study of a training model for inexperienced HIV providers J Health Care Poor Underserved. 2012 Nov; 23(4):1502-11. . View in PubMed
An educational intervention to improve hospital tumor conferences J Cancer Educ. 1995; 10(2):71-7. . View in PubMed
Improving the educational process of cancer case conferences Acad Med. 1992 Oct; 67(10 Suppl):S1-3. . View in PubMed
Investigation into the educational process of cancer case conferences Acad Med. 1990 Sep; 65(9 Suppl):S35-6. . View in PubMed
Jerry D. Gates, Ph.D., is Professor of Clinical Family Medicine and the Principle Investigator and Director of the Pacific AIDS Education and Training Center at USC. Dr. Gates joined the faculty of the Keck School of Medicine in 1985. As Principal Investigator and Director of the Pacific AIDS Education and Training Center (PAETC) established in 1988, he has worked with an outstanding team to fulfill the Center's core mission to increase access and quality of HIV care in the greater Southern California region. Many physicians, nurses, PAs, and dentists working with HIV patients today received their first HIV/AIDS education at the USC PAETC. The PAETC faculty developed one of the first HIV clinical training programs that served as a model for other AETCs around the U.S.

Dr. Gates and the PAETC faculty developed one of the first HIV fellowships and only HIV Correctional fellowship in the U.S. that is aimed at training primary care physicians to not only become excellent HIV providers but also clinical and educational leaders in the field. Dr. Gates has developed HIV and AIDS programs in Eastern Europe, Japan, and South Africa; training international health care professionals both in county and in Los Angeles.

From 2007 to 2014, Dr. Gates served as chair of the Department of Family Medicine. Being one of the few non-clinicians to ever chair a clinical department at a major medical school. Under Dr. Gates' leadership the clinical enterprise was expanded to Pasadena, he merged the family medicine residency clinic with Eisner Family and Pediatrics so it is now an FQHC based residency, renewed the long-term residency contracts with California Hospital and facilitated the expansion of the PA program.

Before becoming department chair, Dr. Gates served in leadership capacities throughout USC including serving on the Executive Committee of the Academic Senate, chairing the Medical School Finance Committee, and President of the Medical School Faculty. Dr. Gates received a B.A. from Texas Christian University in History and Psychology, and his M.A. and Ph.D. degrees from the University of Nebraska in Educational Psychology.

Dr. Gates joined the Family Medicine department in 1985 after serving as Director of International Education for a major hospital corporation. Before his international work, he was at Michael Reese Hospital and the Pritzker School of Medicine, University of Chicago. He began his career in medicine serving as a program evaluator for an Area Health Education and Training Center in South East Tennessee.

His educational and research interest continues to focus on improving access and quality of HIV care within Southern California especially improving the linkage to care for individuals who are homeless and individuals recently released from incarnation.