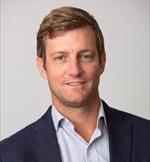 Michael Donohue, PhD
Associate Professor of Neurology
ATR 9860 Mesa Rim Road
Health Sciences Campus
San Diego
Dr. Donohue's methodological interests include semiparametric and generalized linear mixed-effects models, model selection, asymptotics, and clinical trials design. His applied work includes the design, monitoring, and analysis of clinical trials and observational studies in the fields of Alzheimer's disease, anxiety disorders, fMRI pain response, smoking cessation, and childhood obesity.

Dr. Donohue received his PhD in Mathematics from UCSD in 2005. His thesis work involved related problems in rank regression and synergy detection. He proposed a procedure for fitting a regression surface with linear level sets, which is useful for determining synergy between two or more agents. More recently he has been investigating model selection and asymptotics for generalized linear and proportional hazards mixed-effects models. He received a KL2 Post-Doctoral Scholar Award to investigate efficient analysis methods for longitudinal clinical trials, particularly in the face of missing data typical in Alzheimer's disease trials.

Dr. Donohue was a senior statistician on two observational studies: Alzheimer's Disease Neuroimaging Initiative (ADNI) and Home Based Assessments (HBA). Both studies are designed to improve the statistical and economical efficiency of future Alzheimer's disease clinical trials. He has been working on power and study design for prodromal or asymptomatic Alzheimer's disease incorporating recent advances from ADNI in neuroimaging and fluid assay biomarkers.
Erector spinae plane versus paravertebral nerve blocks for postoperative analgesia after breast surgery: a randomized clinical trial Reg Anesth Pain Med. 2020 Jan 21. . View in PubMed
Effect of AZD0530 on Cerebral Metabolic Decline in Alzheimer Disease: A Randomized Clinical Trial JAMA Neurol. 2019 Jul 22. . View in PubMed
Predicting the course of Alzheimer's progression Brain Inform. 2019 Jun 28; 6(1):6. . View in PubMed
Continuous Popliteal-Sciatic Blocks for Postoperative Analgesia: Traditional Proximal Catheter Insertion Superficial to the Paraneural Sheath Versus a New Distal Insertion Site Deep to the Paraneural Sheath Anesth Analg. 2019 06; 128(6):e104-e108. . View in PubMed
A randomized clinical trial to evaluate home-based assessment of people over 75 years old Alzheimers Dement. 2019 05; 15(5):615-624. . View in PubMed
Predicting diagnosis and cognition with 18F-AV-1451 tau PET and structural MRI in Alzheimer's disease Alzheimers Dement. 2019 04; 15(4):570-580. . View in PubMed
Bayesian latent time joint mixed effect models for multicohort longitudinal data Stat Methods Med Res. 2019 03; 28(3):835-845. . View in PubMed
Nonlinear Distributional Mapping (NoDiM) for harmonization across amyloid-PET radiotracers Neuroimage. 2019 02 01; 186:446-454. . View in PubMed
The relative efficiency of time-to-progression and continuous measures of cognition in presymptomatic Alzheimer's disease Alzheimers Dement (N Y). 2019; 5:308-318. . View in PubMed
Plasma Neurofilament Light and Alzheimer's Disease Biomarkers in Down Syndrome: Results from the Down Syndrome Biomarker Initiative (DSBI) J Alzheimers Dis. 2019; 70(1):131-138. . View in PubMed
Participant satisfaction with dementia prevention research: Results from Home-Based Assessment trial Alzheimers Dement. 2018 11; 14(11):1397-1405. . View in PubMed
Sex, amyloid, and APOE e4 and risk of cognitive decline in preclinical Alzheimer's disease: Findings from three well-characterized cohorts Alzheimers Dement. 2018 09; 14(9):1193-1203. . View in PubMed
Response to Zywieck and Kirkby paper Neurobiol Aging. 2018 09; 69:298-299. . View in PubMed
Japanese and North American Alzheimer's Disease Neuroimaging Initiative studies: Harmonization for international trials Alzheimers Dement. 2018 08; 14(8):1077-1087. . View in PubMed
Anesth Analg. 2018 07; 127(1):240-246. . View in PubMed
Disease progression models for dominantly-inherited Alzheimer's disease Brain. 2018 05 01; 141(5):1244-1246. . View in PubMed
Defining the Optimal Target Population for Trials of Polyunsaturated Fatty Acid Supplementation Using the Erythrocyte Omega-3 Index: A Step Towards Personalized Prevention of Cognitive Decline? J Nutr Health Aging. 2018; 22(8):982-998.. View in PubMed
Bayesian latent time joint mixed-effects model of progression in the Alzheimer's Disease Neuroimaging Initiative Alzheimers Dement (Amst). 2018; 10:657-668. . View in PubMed
Estimating the Evolution of Disease in the Parkinson's Progression Markers Initiative Neurodegener Dis. 2018; 18(4):173-190. . View in PubMed
Early and late change on the preclinical Alzheimer's cognitive composite in clinically normal older individuals with elevated amyloid ß Alzheimers Dement. 2017 Sep; 13(9):1004-1012. . View in PubMed
Infection Rates of Electrical Leads Used for Percutaneous Neurostimulation of the Peripheral Nervous System Pain Pract. 2017 07; 17(6):753-762. . View in PubMed
Anesth Analg. 2017 04; 124(4):1298-1303. . View in PubMed
Elevated Brain Amyloid in Cognitively Normal Individuals-Reply JAMA. 2017 10 10; 318(14):1393-1394. . View in PubMed
Cross-validation of optimized composites for preclinical Alzheimer's disease Alzheimers Dement (N Y). 2017 Jan; 3(1):123-129. . View in PubMed
EU/US/CTAD Task Force: Lessons Learned from Recent and Current Alzheimer's Prevention Trials J Prev Alzheimers Dis. 2017; 4(2):116-124. . View in PubMed
Association Between Elevated Brain Amyloid and Subsequent Cognitive Decline Among Cognitively Normal Persons JAMA. 2017 06 13; 317(22):2305-2316. . View in PubMed
Anesth Analg. 2016 May; 122(5):1689-95. . View in PubMed
Cognitive and functional changes associated with Aß pathology and the progression to mild cognitive impairment Neurobiol Aging. 2016 12; 48:172-181. . View in PubMed
Using social and mobile tools for weight loss in overweight and obese young adults (Project SMART): a 2 year, parallel-group, randomised, controlled trial Lancet Diabetes Endocrinol. 2016 09; 4(9):747-755. . View in PubMed
Accelerating rates of cognitive decline and imaging markers associated with ß-amyloid pathology Neurology. 2016 05 17; 86(20):1887-96. . View in PubMed
Global Alzheimer's Platform Trial Ready Cohorts for the Prevention of Alzheimer's Dementia J Prev Alzheimers Dis. 2016; 3(4):185-187. . View in PubMed
The transitional association between ß-amyloid pathology and regional brain atrophy Alzheimers Dement. 2015 Oct; 11(10):1171-9. . View in PubMed
Longitudinal plasma amyloid beta in Alzheimer's disease clinical trials Alzheimers Dement. 2015 Sep; 11(9):1069-79. . View in PubMed
Alzheimer's Disease Neuroimaging Initiative 2 Clinical Core: Progress and plans Alzheimers Dement. 2015 Jul; 11(7):734-9. . View in PubMed
Impact of the Alzheimer's Disease Neuroimaging Initiative, 2004 to 2014 Alzheimers Dement. 2015 Jul; 11(7):865-84. . View in PubMed
The Alzheimer's Disease Neuroimaging Initiative phase 2: Increasing the length, breadth, and depth of our understanding Alzheimers Dement. 2015 Jul; 11(7):823-31. . View in PubMed
Predicting Reduction of Cerebrospinal Fluid ß-Amyloid 42 in Cognitively Healthy Controls JAMA Neurol. 2015 May; 72(5):554-60. . View in PubMed
Biomarkers and cognitive endpoints to optimize trials in Alzheimer's disease Ann Clin Transl Neurol. 2015 May; 2(5):534-47. . View in PubMed
Clinical trial management of participant recruitment, enrollment, engagement, and retention in the SMART study using a Marketing and Information Technology (MARKIT) model Contemp Clin Trials. 2015 May; 42:185-95. . View in PubMed
Tracking early decline in cognitive function in older individuals at risk for Alzheimer disease dementia: the Alzheimer's Disease Cooperative Study Cognitive Function Instrument JAMA Neurol. 2015 Apr; 72(4):446-54. . View in PubMed
Independent information from cerebrospinal fluid amyloid-ß and florbetapir imaging in Alzheimer's disease Brain. 2015 Mar; 138(Pt 3):772-83. . View in PubMed
The down syndrome biomarker initiative (DSBI) pilot: proof of concept for deep phenotyping of Alzheimer's disease biomarkers in down syndrome Front Behav Neurosci. 2015; 9:239. . View in PubMed
Impact of CRFR1 Ablation on Amyloid-ß Production and Accumulation in a Mouse Model of Alzheimer's Disease J Alzheimers Dis. 2015; 45(4):1175-84. . View in PubMed
J Alzheimers Dis. 2015; 48(1):205-18. . View in PubMed
A randomized, triple-masked, active-controlled investigation of the relative effects of dose, concentration, and infusion rate for continuous popliteal-sciatic nerve blocks in volunteers Br J Anaesth. 2015 Jan; 114(1):121-9. . View in PubMed
Estimating long-term multivariate progression from short-term data Alzheimers Dement. 2014 Oct; 10(5 Suppl):S400-10. . View in PubMed
Diagnostic accuracy of CSF Ab42 and florbetapir PET for Alzheimer's disease Ann Clin Transl Neurol. 2014 Aug; 1(8):534-43. . View in PubMed
The preclinical Alzheimer cognitive composite: measuring amyloid-related decline JAMA Neurol. 2014 Aug; 71(8):961-70. . View in PubMed
Emerging ß-amyloid pathology and accelerated cortical atrophy JAMA Neurol. 2014 Jun; 71(6):725-34. . View in PubMed
Association of brain amyloid-ß with cerebral perfusion and structure in Alzheimer's disease and mild cognitive impairment Brain. 2014 May; 137(Pt 5):1550-61. . View in PubMed
The A4 study: stopping AD before symptoms begin? Sci Transl Med. 2014 Mar 19; 6(228):228fs13.. View in PubMed
Design and implementation of a randomized controlled social and mobile weight loss trial for young adults (project SMART) Contemp Clin Trials. 2014 Jan; 37(1):10-8. . View in PubMed
Liposomal bupivacaine as a single-injection peripheral nerve block: a dose-response study Anesth Analg. 2013 Nov; 117(5):1248-56. . View in PubMed
Developing dementia prevention trials: baseline report of the Home-Based Assessment study Alzheimer Dis Assoc Disord. 2013 Oct-Dec; 27(4):356-62. . View in PubMed
Ultrasound-guided root/trunk (interscalene) block for hand and forearm anesthesia Reg Anesth Pain Med. 2013 May-Jun; 38(3):226-32. . View in PubMed
Tracking pathophysiological processes in Alzheimer's disease: an updated hypothetical model of dynamic biomarkers Lancet Neurol. 2013 Feb; 12(2):207-16. . View in PubMed
Continuous femoral nerve blocks: the impact of catheter tip location relative to the femoral nerve (anterior versus posterior) on quadriceps weakness and cutaneous sensory block Anesth Analg. 2012 Sep; 115(3):721-7. . View in PubMed
Modest alcohol consumption is associated with decreased prevalence of steatohepatitis in patients with non-alcoholic fatty liver disease (NAFLD) J Hepatol. 2012 Aug; 57(2):384-91. . View in PubMed
Interact J Med Res. 2012 Apr 04; 1(1):e1. . View in PubMed
Mixed model of repeated measures versus slope models in Alzheimer's disease clinical trials J Nutr Health Aging. 2012 Apr; 16(4):360-4. . View in PubMed
Alzheimer's disease therapeutic trials: EU/US Task Force report on recruitment, retention, and methodology J Nutr Health Aging. 2012 Apr; 16(4):339-45. . View in PubMed
Association of common genetic variants in GPCPD1 with scaling of visual cortical surface area in humans Proc Natl Acad Sci U S A. 2012 Mar 06; 109(10):3985-90. . View in PubMed
Continuous femoral nerve blocks: decreasing local anesthetic concentration to minimize quadriceps femoris weakness Anesthesiology. 2012 Mar; 116(3):665-72. . View in PubMed
Pioglitazone decreases hepatitis C viral load in overweight, treatment naïve, genotype 4 infected-patients: a pilot study PLoS One. 2012; 7(3):e31516. . View in PubMed
Continuous femoral versus posterior lumbar plexus nerve blocks for analgesia after hip arthroplasty: a randomized, controlled study Anesth Analg. 2011 Oct; 113(4):897-903. . View in PubMed
Continuous femoral nerve blocks: varying local anesthetic delivery method (bolus versus basal) to minimize quadriceps motor block while maintaining sensory block Anesthesiology. 2011 Oct; 115(4):774-81. . View in PubMed
Conditional Akaike information under generalized linear and proportional hazards mixed models Biometrika. 2011 Sep; 98(3):685-700. . View in PubMed
The relative efficiency of time-to-threshold and rate of change in longitudinal data Contemp Clin Trials. 2011 Sep; 32(5):685-93. . View in PubMed
Predictors of response to an attention modification program in generalized social phobia J Consult Clin Psychol. 2011 Aug; 79(4):533-41. . View in PubMed
Pirfenidone for diabetic nephropathy J Am Soc Nephrol. 2011 Jun; 22(6):1144-51. . View in PubMed
Clinical evidence for predominance of delta-5 steroid production in women with polycystic ovary syndrome J Clin Endocrinol Metab. 2011 Apr; 96(4):1106-13. . View in PubMed
Requiring an amyloid-ß1-42 biomarker for prodromal Alzheimer's disease or mild cognitive impairment does not lead to more efficient clinical trials Alzheimers Dement. 2011 Mar; 7(2):245-6; author reply 247-9. . View in PubMed
Report of the task force on designing clinical trials in early (predementia) AD Neurology. 2011 Jan 18; 76(3):280-6. . View in PubMed
Six-month atrophy in MTL structures is associated with subsequent memory decline in elderly controls Neuroimage. 2010 Dec; 53(4):1310-7. . View in PubMed
The association between lower extremity continuous peripheral nerve blocks and patient falls after knee and hip arthroplasty Anesth Analg. 2010 Dec; 111(6):1552-4. . View in PubMed
Adenovirus 36 and obesity in children and adolescents Pediatrics. 2010 Oct; 126(4):721-6. . View in PubMed
Enrichment through biomarkers in clinical trials of Alzheimer's drugs in patients with mild cognitive impairmentNeurobiol Aging. 2010 Aug; 31(8):1443-511451. e1. . View in PubMed
Pilot study to show the feasibility of a multicenter trial of home-based assessment of people over 75 years old Alzheimer Dis Assoc Disord. 2010 Jul-Sep; 24(3):256-63. . View in PubMed
Clinical Core of the Alzheimer's Disease Neuroimaging Initiative: progress and plans Alzheimers Dement. 2010 May; 6(3):239-46. . View in PubMed
The Alzheimer's Disease Neuroimaging Initiative: Annual change in biomarkers and clinical outcomes Alzheimers Dement. 2010 May; 6(3):257-64. . View in PubMed
Continuous peripheral nerve blocks: is local anesthetic dose the only factor, or do concentration and volume influence infusion effects as well? Anesthesiology. 2010 Feb; 112(2):347-54.. View in PubMed
Alzheimer's Disease Neuroimaging Initiative (ADNI): clinical characterization Neurology. 2010 Jan 19; 74(3):201-9. . View in PubMed
Comparison of inhibin B and estradiol responses to intravenous FSH in women with polycystic ovary syndrome and normal women Hum Reprod. 2010 Jan; 25(1):198-203. . View in PubMed
rTMS for suppressing neuropathic pain: a meta-analysis J Pain. 2009 Dec; 10(12):1205-16. . View in PubMed
Modular psychotherapy for anxiety in older primary care patients Am J Geriatr Psychiatry. 2009 Jun; 17(6):483-92. . View in PubMed
Pediatricians' weight assessment and obesity management practices BMC Pediatr. 2009 Mar 05; 9:19. . View in PubMed
Applications of neuroimaging to disease-modification trials in Alzheimer's disease Behav Neurol. 2009; 21(1):129-36. . View in PubMed
Peripheral blood progenitor cell mobilization with intermediate-dose cyclophosphamide, sequential granulocyte-macrophage-colony-stimulating factor and granulocyte-colony-stimulating factor, and scheduled commencement of leukapheresis in 225 patients undergoing autologous transplantation Transfusion. 2007 Nov; 47(11):2153-60. . View in PubMed
EUS-guided FNA diagnostic yield of malignancy in solid pancreatic masses: a benchmark for quality performance measurement Gastrointest Endosc. 2007 Aug; 66(2):277-82. . View in PubMed
Parental ability to discriminate the weight status of children: results of a survey Pediatrics. 2007 Jul; 120(1):e112-9. . View in PubMed
High-dose cisplatin-related peripheral neuropathy Cancer Nurs. 1988 Feb; 11(1):23-32. . View in PubMed
Altered disc compression in children with idiopathic low back pain: an upright magnetic resonance imaging backpack study Spine (Phila Pa 1976). 2014 Feb 01; 39(3):243-8. . View in PubMed