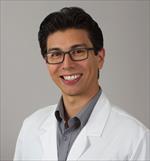 Ronald Kall
Clinical Associate Professor of Medicine (Clinician Educator)
Associate Medical Director of Keck Hospital Medicine
Medicine
IRD 2020 Zonal Ave.
Off Campus
Los Angeles
Contact
Northwestern University: Northwestern Medical Scholarship, 2007-2011
University of California, Berkeley, College of Chemistry: Summer Research Award, 2006
University of California, Davis: Men's Foil GOLD, 2004
University of California, Berkeley: IDEAL Scholar, 2003-2007
: George A. Spilliotoplis Scholarship, 2003
Lumbar surgical drains do not increase the risk of infections in patients undergoing spine surgery Eur Spine J. 2022 07; 31(7):1775-1783. . View in PubMed
Cyclin-dependent kinase 4-mediated phosphorylation inhibits Smad3 activity in cyclin D-overexpressing breast cancer cells Mol Cancer Res. 2010 Oct; 8(10):1375-87. . View in PubMed
Dr. Kall earned his medical degree from Northwestern University Feinberg School of Medicine. He then went on to complete his internship and residency in Internal Medicine at LAC+USC Medical Center.