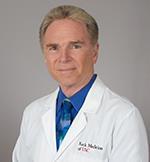 Steven L Giannotta
Chair and Professor of Neurological Surgery, Dr. Martin Weiss Chair in Neurological Surgery
Surgery
GNH 3300
Off Campus
Los Angeles
Contact
Surgical Outcomes Following Vestibular Schwannoma Resection in Patients over the Age of Sixty-five J Neurol Surg B Skull Base. 2023 Apr; 84(2):129-135. . View in PubMed
A Review of Medical and Surgical Options for the Treatment of Facial Pain Otolaryngol Clin North Am. 2022 Jun; 55(3):607-632. . View in PubMed
Neurosurgery residency and fellowship education in the United States: 2 decades of system development by the One Neurosurgery Summit organizations J Neurosurg. 2022 Feb 01; 136(2):565-574. . View in PubMed
Disparities in the Surgical Treatment of Cerebrovascular Pathologies: A Contemporary Systematic ReviewWorld Neurosurg. 2022 02; 158:244-257. e1. . View in PubMed
Disparities in the Surgical Treatment of Adult Spine Diseases: A Systematic ReviewWorld Neurosurg. 2022 02; 158:290-304. e1. . View in PubMed
Systematic Review of Racial, Socioeconomic, and Insurance Status Disparities in Neurosurgical Care for Intracranial Tumors World Neurosurg. 2022 02; 158:38-64. . View in PubMed
Systematic Review of Racial, Socioeconomic, and Insurance Status Disparities in the Treatment of Pediatric Neurosurgical Diseases in the United States World Neurosurg. 2022 02; 158:65-83. . View in PubMed
Preexisting Ventricular Shunts Are Associated with Failed Evacuation of Acute Subdural Hematomas: Single-Institution Case Series of Complications and Management Strategies World Neurosurg. 2022 02; 158:e1011-e1016. . View in PubMed
Robotic and robot-assisted skull base neurosurgery: systematic review of current applications and future directions Neurosurg Focus. 2022 01; 52(1):E15. . View in PubMed
Minocycline decreases blood-brain barrier permeability following aneurysmal subarachnoid hemorrhage: a randomized, double-blind, controlled trial J Neurosurg. 2021 Oct 29; 1-9. . View in PubMed
Readmissions after ventricular shunting in pediatric patients with hydrocephalus: a Nationwide Readmissions Database analysis J Neurosurg Pediatr. 2021 Aug 20; 28(5):553-562. . View in PubMed
Utilization of Discarded Surgical Tissue from Ultrasonic Aspirators to Establish Patient-Derived Metastatic Brain Tumor Cells: A Guide from the Operating Room to the Research Laboratory Curr Protoc. 2021 Jun; 1(6):e140. . View in PubMed
Use of Salvage Surgery or Stereotactic Radiosurgery for Multiply Recurrent Skull Base Chordomas: A Single-Institution Experience and Review of the Literature J Neurol Surg B Skull Base. 2021 Apr; 82(2):161-174. . View in PubMed
Neuroprotective effect of minocycline against acute brain injury in clinical practice: A systematic review J Clin Neurosci. 2021 Apr; 86:50-57. . View in PubMed
Tracking Scan to Incision Time in Patients with Emergent Operative Traumatic Brain Injuries as a Measure for Systems-Based Practice in Neurosurgical Trainees World Neurosurg. 2021 05; 149:e491-e497. . View in PubMed
Risk Factors for Cerebral Vasospasm in Aneurysmal Subarachnoid Hemorrhage: A Population-Based Study of 8346 Patients World Neurosurg. 2021 01; 145:e233-e241. . View in PubMed
Treatment of WHO Grade 2 Meningiomas With Stereotactic Radiosurgery: Identification of an Optimal Group for SRS Using RPA Int J Radiat Oncol Biol Phys. 2021 07 01; 110(3):804-814. . View in PubMed
Stereotactic Radiosurgery for Atypical (World Health Organization II) and Anaplastic (World Health Organization III) Meningiomas: Results From a Multicenter, International Cohort Study Neurosurgery. 2021 04 15; 88(5):980-988. . View in PubMed
Readmission with venous thromboembolism after surgical treatment by primary cancer site Surg Oncol. 2020 Dec; 35:268-275. . View in PubMed
Rate of Intracranial Hemorrhage After Minor Head Injury Cureus. 2020 Sep 25; 12(9):e10653. . View in PubMed
Letter to the EditorManagement of petroclival meningioma. J Neurosurg. 2020 Jul 31; 1-3. . View in PubMed
Intentional Subtotal Resection of Vestibular Schwannoma: A Reexamination J Neurol Surg B Skull Base. 2020 Apr; 81(2):136-141. . View in PubMed
Surgical Closed Suction Drain Use After Craniotomy for Evacuation of Supratentorial Epidural Hematomas: A Case Series of Radiographic and Clinical Outcomes World Neurosurg. 2020 Feb; 134:e460-e468. . View in PubMed
Comorbid depression associated with non-routine discharge following craniotomy for low-grade gliomas and benign tumors - a nationwide readmission database analysis Acta Neurochir (Wien). 2020 11; 162(11):2671-2681. . View in PubMed
Predictors of readmission after craniotomy for meningioma resection: a nationwide readmission database analysis Acta Neurochir (Wien). 2020 11; 162(11):2637-2646. . View in PubMed
Discrepancy in Neurologic Outcomes Following Aneurysmal Subarachnoid Hemorrhage as a Function of Socioeconomic Class World Neurosurg. 2020 06; 138:e787-e794. . View in PubMed
Effectiveness of Gamma Knife Radiosurgery in the Treatment of Refractory Trigeminal Neuralgia: A Case Series Oper Neurosurg (Hagerstown). 2020 06 01; 18(6):571-576. . View in PubMed
Epigenetic modulator inhibition overcomes temozolomide chemoresistance and antagonizes tumor recurrence of glioblastoma J Clin Invest. 2020 11 02; 130(11):5782-5799. . View in PubMed
miR-18a Inhibits BMP4 and HIF-1a Normalizing Brain Arteriovenous Malformations Circ Res. 2020 10 09; 127(9):e210-e231. . View in PubMed
Increased complication and mortality among non-index hospital readmissions after brain tumor resection is associated with low-volume readmitting hospitals J Neurosurg. 2019 Oct 04; 1-13. . View in PubMed
Nonindex Readmission After Ruptured Brain Aneurysm Treatment Is Associated with Higher Morbidity and Repeat Readmission World Neurosurg. 2019 Oct; 130:e753-e759. . View in PubMed
Early Readmission After Ventricular Shunting in Adults with Hydrocephalus: A Nationwide Readmission Database Analysis World Neurosurg. 2019 Aug; 128:e38-e50. . View in PubMed
Tumor Oper Neurosurg (Hagerstown). 2019 Aug 01; 17(Suppl 2):S119-S152. . View in PubMed
Revision Microvascular Decompression for Trigeminal Neuralgia and Hemifacial Spasm: Factors Associated with Surgical Failure J Neurol Surg B Skull Base. 2019 Feb; 80(1):31-39. . View in PubMed
Long-Term Tumor Control Rates Following Gamma Knife Radiosurgery for Acoustic Neuroma World Neurosurg. 2019 Feb; 122:366-371. . View in PubMed
Predictors of Venous Thromboembolism After Nonemergent Craniotomy: A Nationwide Readmission Database Analysis World Neurosurg. 2019 Feb; 122:e1102-e1110. . View in PubMed
Venous Thromboembolism After Degenerative Spine Surgery: A Nationwide Readmissions Database Analysis World Neurosurg. 2019 05; 125:e165-e174. . View in PubMed
State of the Union in Open Neurovascular Training World Neurosurg. 2019 02; 122:e553-e560. . View in PubMed
Increased Hospital Surgical Volume Reduces Rate of 30- and 90-Day Readmission After Acoustic Neuroma Surgery Neurosurgery. 2019 03 01; 84(3):726-732. . View in PubMed
Commentary: Modern Training and Credentialing in Neuroendovascular Acute Ischemic Stroke Therapy Neurosurgery. 2019 07 01; 85(suppl_1):S58-S59. . View in PubMed
Ruptured Mycotic Aneurysm of the Distal Circulation in a Patient with Mucormycosis Without Direct Skull Base Extension: Case Report Oper Neurosurg (Hagerstown). 2019 03 01; 16(3):E101-E107. . View in PubMed
Simulation of Dural Repair in Minimally Invasive Spine Surgery With the Use of a Perfusion-Based Cadaveric Model Oper Neurosurg (Hagerstown). 2019 12 01; 17(6):616-621. . View in PubMed
Prospective clinical validation of a meningioma consistency grading scheme: association with surgical outcomes and extent of tumor resection J Neurosurg. 2018 Dec 01; 1-5. . View in PubMed
Predictors of Surgical Site Infection After Nonemergent Craniotomy: A Nationwide Readmission Database Analysis World Neurosurg. 2018 Dec; 120:e440-e452. . View in PubMed
Safety-Net Hospitals Have Higher Complication and Mortality Rates in the Neurosurgical Management of Traumatic Brain Injuries World Neurosurg. 2018 Nov; 119:e284-e293. . View in PubMed
Extracranial-Intracranial Bypass for Treatment of Blister Aneurysms: Efficacy and Analysis of Complications Compared with Alternative Treatment Strategies World Neurosurg. 2018 Sep; 117:e417-e424. . View in PubMed
Perfusion-based human cadaveric specimen as a simulation training model in repairing cerebrospinal fluid leaks during endoscopic endonasal skull base surgery J Neurosurg. 2018 09; 129(3):792-796. . View in PubMed
Factors associated with burnout among US neurosurgery residents: a nationwide survey J Neurosurg. 2018 11 01; 129(5):1349-1363. . View in PubMed
Development of a Perfusion-Based Cadaveric Simulation Model Integrated into Neurosurgical Training: Feasibility Based On Reconstitution of Vascular and Cerebrospinal Fluid Systems Oper Neurosurg (Hagerstown). 2018 01 01; 14(1):72-80. . View in PubMed
In situ administration of abciximab for thrombus resolution during intracranial bypass surgery: case report J Neurosurg. 2018 01 19; 130(1):268-272. . View in PubMed
Impact of the 2003 ACGME Resident Duty Hour Reform on Hospital-Acquired Conditions: A National Retrospective Analysis J Grad Med Educ. 2017 Apr; 9(2):215-221. . View in PubMed
Training Standards in Neuroendovascular Surgery: Program Accreditation and Practitioner Certification Stroke. 2017 08; 48(8):2318-2325. . View in PubMed
Solitary Plasmacytoma in the Internal Auditory Canal and Cerebellopontine Angle Mimicking Meningioma Otol Neurotol. 2016 Dec; 37(10):e400-e401. . View in PubMed
Response J Neurosurg. 2016 Apr; 124(4):1142-3. . View in PubMed
Evaluation of time to aneurysm treatment following subarachnoid hemorrhage: comparison of patients treated with clipping versus coiling J Neurointerv Surg. 2016 Apr; 8(4):373-7. . View in PubMed
Giant, calcified colloid cyst of the lateral ventricle J Clin Neurosci. 2016 Feb; 24:6-9. . View in PubMed
Cerebrospinal fluid reconstitution via a perfusion-based cadaveric model: feasibility study demonstrating surgical simulation of neuroendoscopic procedures J Neurosurg. 2015 Nov; 123(5):1316-21. . View in PubMed
Retrosigmoid Versus Translabyrinthine Approach for Acoustic Neuroma Resection: An Assessment of Complications and Payments in a Longitudinal Administrative Database Cureus. 2015 Oct 30; 7(10):e369. . View in PubMed
The importance of preoperative diagnosis of blister aneurysms J Clin Neurosci. 2015 Sep; 22(9):1408-12. . View in PubMed
Recording stereoscopic 3D neurosurgery with a head-mounted 3D camera system Br J Neurosurg. 2015 Jun; 29(3):371-3. . View in PubMed
A case report of two different skull base pathologies causing hearing loss in the same ear: vestibular schwannoma and superior semicircular canal dehiscence Am J Otolaryngol. 2015 May-Jun; 36(3):488-91. . View in PubMed
Intracranial fusarium fungal abscess in an immunocompetent patient: case report and review of the literature J Neurol Surg Rep. 2014 Dec; 75(2):e241-5. . View in PubMed
Health disparities in time to aneurysm clipping/coiling among aneurysmal subarachnoid hemorrhage patients: a national study World Neurosurg. 2014 Dec; 82(6):1071-6. . View in PubMed
A Perfusion-based Human Cadaveric Model for Management of Carotid Artery Injury during Endoscopic Endonasal Skull Base Surgery J Neurol Surg B Skull Base. 2014 Oct; 75(5):309-13. . View in PubMed
Endoscopic-assisted resection of intracranial epidermoid tumors World Neurosurg. 2014 Sep-Oct; 82(3-4):450-4. . View in PubMed
Introduction: Strategies for management and outcomes of arteriovenous malformations Neurosurg Focus. 2014 Sep; 37(3):Introduction. . View in PubMed
A persistent primitive hypoglossal artery arising from the external carotid artery associated with subarachnoid hemorrhageWorld Neurosurg. 2014 Jul-Aug; 82(1-2):239. e1-3. . View in PubMed
Argonaute-2 promotes miR-18a entry in human brain endothelial cells J Am Heart Assoc. 2014 May 16; 3(3):e000968. . View in PubMed
MicroRNA-18a improves human cerebral arteriovenous malformation endothelial cell function Stroke. 2014 Jan; 45(1):293-7. . View in PubMed
Resection of a cystic brainstem hemangioblastoma via a retrosigmoid approach Neurosurg Focus. 2014 Jan; 36(1 Suppl):1. . View in PubMed
Meningiomas Neurosurg Focus. 2013 Dec; 35(6):Introduction. . View in PubMed
A review of epigenetic and gene expression alterations associated with intracranial meningiomas Neurosurg Focus. 2013 Dec; 35(6):E5. . View in PubMed
A proposed grading system for standardizing tumor consistency of intracranial meningiomas Neurosurg Focus. 2013 Dec; 35(6):E1. . View in PubMed
Genomic and transcriptome analysis revealing an oncogenic functional module in meningiomas Neurosurg Focus. 2013 Dec; 35(6):E3. . View in PubMed
Proposed Surgical Trigeminal Neuralgia Score checklist Neurosurg Focus. 2013 Sep; 35(3):E4. . View in PubMed
DNA methylation in the malignant transformation of meningiomas PLoS One. 2013; 8(1):e54114. . View in PubMed
Simulation of a high-flow extracranial-intracranial bypass using a radial artery graft in a novel fresh tissue model Neurosurgery. 2012 Dec; 71(2 Suppl Operative):ons315-19; discussion ons 319-20. . View in PubMed
Extent of resection and early postoperative outcomes following removal of cystic vestibular schwannomas: surgical experience over a decade and review of the literature Neurosurg Focus. 2012 Sep; 33(3):E13. . View in PubMed
Incidence trends in the anatomic location of primary malignant brain tumors in the United States: 1992-2006 World Neurosurg. 2012 Mar-Apr; 77(3-4):518-24. . View in PubMed
The value of translational models for microvascular anastamosis World Neurosurg. 2012 Feb; 77(2):289-90. . View in PubMed
Cervical spine dural arteriovenous fistula with coexisting spinal radiculopial artery aneurysm presenting as subarachnoid hemorrhage: case report Neurosurgery. 2012 Jan; 70(1):E259-63; discussion E263. . View in PubMed
The putative role of pericytes in tumor angiogenesis World Neurosurg. 2011 Dec; 76(6):535-6. . View in PubMed
Thrombospondin-1 modulates the angiogenic phenotype of human cerebral arteriovenous malformation endothelial cells Neurosurgery. 2011 May; 68(5):1342-53; discussion 1353. . View in PubMed
Cerebral arteriovenous malformations: issues of the interplay between stereotactic radiosurgery and endovascular surgical therapy World Neurosurg. 2011 May-Jun; 75(5-6):638-47. . View in PubMed
Molecular genetics of meningiomas: a systematic review of the current literature and potential basis for future treatment paradigms Neurosurg Focus. 2011 May; 30(5):E7. . View in PubMed
Cavernous malformations Neurosurg Focus. 2010 Sep; 29(3):Introduction. . View in PubMed
Operative strategies for minimizing hearing loss and other major complications associated with microvascular decompression for trigeminal neuralgia World Neurosurg. 2010 Jul; 74(1):172-7. . View in PubMed
Posttraumatic human cerebral myiasis World Neurosurg. 2010 May; 73(5):557-9. . View in PubMed
Cerebral vasospasm and concurrent left ventricular outflow tract obstruction: requirement for modification of hyperdynamic therapy regimen Neurocrit Care. 2010 Apr; 12(2):265-8. . View in PubMed
Delayed toxicity from gamma knife radiosurgery to lesions in and adjacent to the brainstem J Clin Neurosci. 2009 Sep; 16(9):1139-47. . View in PubMed
Digital photography using the intraoperative microscope in neurosurgery Surg Neurol. 2009 Aug; 72(2):153-6. . View in PubMed
Fenestrated aneurysm clips in the surgical management of anterior communicating artery aneurysms: operative techniques and strategyClinical article. Neurosurg Focus. 2009 May; 26(5):E7. . View in PubMed
Endovascular management of spinal dural arteriovenous fistulasA review. Neurosurg Focus. 2009 May; 26(5):E15. . View in PubMed
Aberrant angiogenic characteristics of human brain arteriovenous malformation endothelial cells Neurosurgery. 2009 Jan; 64(1):139-46; discussion 146-8. . View in PubMed
A review of selective hypothermia in the management of traumatic brain injury Neurosurg Focus. 2008 Oct; 25(4):E9. . View in PubMed
Internal carotid artery aneurysms occurring at the origin of fetal variant posterior cerebral arteries: surgical and endovascular experience Neurosurgery. 2008 Jul; 63(1 Suppl 1):ONS55-61; discussion ONS61-2. . View in PubMed
Predictors and outcomes of intraprocedural rupture in patients treated for ruptured intracranial aneurysms: the CARAT study Stroke. 2008 May; 39(5):1501-6. . View in PubMed
Novel use of an endovascular embolectomy device for retrograde suction decompression-assisted clip ligation of a large paraclinoid aneurysm: technical case report Neurosurgery. 2008 May; 62(5 Suppl 2):ONSE412-3; discussion ONSE413-4. . View in PubMed
Microvascular decompression for intractable singultus: technical case report Neurosurgery. 2008 May; 62(5):E1180-1; discussion E1181. . View in PubMed
The extradural temporopolar approach: a review of indications and operative technique Neurosurg Focus. 2008; 25(6):E3. . View in PubMed
Spontaneous intracranial hypotension and immediate improvement following epidural blood patch placement demonstrated by intracranial pressure monitoringCase report. J Neurosurg. 2007 Jun; 106(6):1089-90. . View in PubMed
Access to emergency care Bull Am Coll Surg. 2007 Apr; 92(4):44; author reply 44-5. . View in PubMed
A review of ocular manifestations in intracranial hypotension Neurosurg Focus. 2007; 23(5):E8. . View in PubMed
Postoperative Gamma Knife surgery for benign meningiomas of the cranial base Neurosurg Focus. 2007; 23(4):E6. . View in PubMed
Aneurysms in children: review of 15 years experience J Clin Neurosci. 2006 Feb; 13(2):188-92. . View in PubMed
Vector analysis correlating bullet trajectory to outcome after civilian through-and-through gunshot wound to the head: using imaging cues to predict fatal outcome Neurosurgery. 2005 Oct; 57(4):737-47; discussion 737-47. . View in PubMed
Gamma knife radiosurgery for trigeminal neuralgia Neurosurgery. 2005 Jun; 56(6):1295-301; discussion 1301-3. . View in PubMed
The treatment of complex dural arteriovenous fistulae through cranial base techniques Neurol India. 2004 Sep; 52(3):325-31. . View in PubMed
Comparison of endovascular and surface cooling during unruptured cerebral aneurysm repair Neurosurgery. 2004 Aug; 55(2):307-14; discussion 314-5. . View in PubMed
The Leksell gamma knife Model U versus Model C: a quantitative comparison of radiosurgical treatment parameters Neurosurgery. 2004 Jul; 55(1):168-72; discussion 172-3. . View in PubMed
Gamma knife radiosurgery for benign cavernous sinus tumors: quantitative analysis of treatment outcomes Neurosurgery. 2004 Jun; 54(6):1385-93; discussion 1393-4. . View in PubMed
Study of magnetic resonance imaging-based arteriovenous malformation delineation without conventional angiography Neurosurgery. 2004 May; 54(5):1104-; discussion 1108-10. . View in PubMed
Unusual presentations of cerebral solitary fibrous tumors: report of four cases Neurosurgery. 2004 Apr; 54(4):1004-9; discussion 1009. . View in PubMed
Gamma knife radiosurgery for pituitary adenoma: early results Neurosurgery. 2003 Jul; 53(1):51-9; discussion 59-61. . View in PubMed
Survival and pattern of failure in brain metastasis treated with stereotactic gamma knife radiosurgery J Neurosurg. 2002 Dec; 97(5 Suppl):499-506. . View in PubMed
Treating stroke as a medical emergency: a survey of resident physicians' attitudes toward "brain attack" and carotid endarterectomy Neurosurgery. 2001 May; 48(5):1109-15; discussion 1115-7. . View in PubMed
Radiosurgical management of benign cavernous sinus tumors: dose profiles and acute complications Neurosurgery. 2001 May; 48(5):1022-30; discussion 1030-2. . View in PubMed
Stereotactic radiosurgery in the treatment of metastatic disease to the brain Neurosurgery. 2000 Aug; 47(2):268-79; discussion 279-81. . View in PubMed
Balloon-protected carotid angioplasty Neurosurgery. 2000 Apr; 46(4):918-21; discussion 922-3. . View in PubMed
Parent vessel Guglielmi detachable coil herniation during wide-necked aneurysm embolization: treatment with intracranial stent placement: two technical case reports Neurosurgery. 2000 Apr; 46(4):1013-7. . View in PubMed
Radiosurgical salvage therapy for patients presenting with recurrence of metastatic disease to the brain Neurosurgery. 2000 Apr; 46(4):860-6; discussion 866-7. . View in PubMed
Carotid stenosis in a multiethnic population J Stroke Cerebrovasc Dis. 2000 Mar-Apr; 9(2):64-9. . View in PubMed
Examination of the spatial and temporal distribution of sensory cortical activity using a 100-electrode array J Neurosci Methods. 1999 Aug 01; 90(1):57-66. . View in PubMed
Stereotactic radiosurgery in the treatment of metastatic disease to the brain Stereotact Funct Neurosurg. 1999; 73(1-4):60-3. . View in PubMed
Intraoperative angiography in the management of pediatric vascular disorders Pediatr Neurosurg. 1999 Jan; 30(1):16-22. . View in PubMed
Carotid endarterectomy compared with angioplasty and stenting: the status of the debate Neurosurg Focus. 1998 Dec 15; 5(6):e2. . View in PubMed
Iatrogenic vertebrobasilar insufficiency after surgery of the subclavian or brachial artery: review of three cases Neurosurgery. 1998 Dec; 43(6):1450-7; discussion 1457-8. . View in PubMed
Embolization of neurosurgical lesions involving the ophthalmic artery Neurosurgery. 1998 Dec; 43(6):1298-303. . View in PubMed
Hypervascular acoustic neuroma Neurol Res. 1998 Dec; 20(8):748-50. . View in PubMed
Coil embolization of a trigeminal-cavernous fistula AJNR Am J Neuroradiol. 1998 Nov-Dec; 19(10):1953-4. . View in PubMed
Carotid angioplasty and stenting in high-risk patients Surg Neurol. 1998 Oct; 50(4):300-11; discussion 311-2. . View in PubMed
The future of aneurysm surgery Surg Neurol. 1998 Jun; 49(6):584-5. . View in PubMed
Endovascular coil occlusion of a traumatic basilar-cavernous fistula: technical report Neurosurgery. 1998 Jun; 42(6):1394-7; discussion 1397-8. . View in PubMed
Temporary occlusion of the middle cerebral artery in intracranial aneurysm surgery: time limitation and advantage of brain protection J Neurosurg. 1997 Dec; 87(6):817-24. . View in PubMed
Attenuation of brain injury and reduction of neuron-specific enolase by nicardipine in systemic circulation following focal ischemia and reperfusion in a rat model J Neurosurg. 1997 Nov; 87(5):731-7. . View in PubMed
Cranial base approaches to posterior circulation aneurysms J Neurosurg. 1997 Oct; 87(4):544-54. . View in PubMed
Arachnoid cyst rupture producing subdural hygroma and intracranial hypertension: case reports Neurosurgery. 1997 Oct; 41(4):951-5; discussion 955-6. . View in PubMed
Chondromyxoid fibroma of the temporal bone Surg Neurol. 1997 Aug; 48(2):148-52. . View in PubMed
Temporary occlusion of the middle cerebral artery in intracranial aneurysm surgery: time limitation and advantage of brain protection Neurosurg Focus. 1997 Jun 15; 2(6):e4. . View in PubMed
Rapid reversal of endothelin-1-induced cerebral vasoconstriction by intrathecal administration of nitric oxide donors Neurosurgery. 1997 Jun; 40(6):1245-9. . View in PubMed
Transmaxillary approach to the anterior cavernous sinus: a microanatomic study Neurosurgery. 1997 Jun; 40(6):1307-11. . View in PubMed
Prognostic variables in surgery for skull base meningiomas Neurosurg Focus. 1997 Apr 15; 2(4):e2. . View in PubMed
Subspecialty certification Surg Neurol. 1997 Apr; 47(4):403-11. . View in PubMed
Heads-up intraoperative endoscopic imaging: a prospective evaluation of techniques and limitations Neurosurgery. 1997 Mar; 40(3):526-30; discussion 530-1. . View in PubMed
Endovascular treatment of a dissecting posteroinferior cerebellar artery aneurysm: case report Neurosurgery. 1996 Nov; 39(5):1036-8; discussion 1038-9. . View in PubMed
A founder mutation as a cause of cerebral cavernous malformation in Hispanic Americans N Engl J Med. 1996 Apr 11; 334(15):946-51. . View in PubMed
Cellular uptake and transport of methylprednisolone at the blood-brain barrier Neurosurgery. 1996 Feb; 38(2):348-54. . View in PubMed
Petroclival meningiomas: surgical experience in 109 cases J Neurosurg. 1996 Jan; 84(1):20-8. . View in PubMed
Innovations in surgical approach: lateral cranial base approaches Clin Neurosurg. 1996; 43:72-90. . View in PubMed
The management of penetrating vascular injuries Neurosurg Clin N Am. 1995 Oct; 6(4):799-808. . View in PubMed
Reoperative management of intracranial aneurysms J Neurosurg. 1995 Sep; 83(3):387-93. . View in PubMed
Propylene glycol toxicity following continuous etomidate infusion for the control of refractory cerebral edema Neurosurgery. 1995 Aug; 37(2):363-9; discussion 369-71. . View in PubMed
Acoustic neuroma surgery in patients over 65 years of age Ear Nose Throat J. 1995 Jan; 74(1):21-7. . View in PubMed
Cardiac performance enhancement and hypervolemic therapy Neurosurg Clin N Am. 1994 Oct; 5(4):725-39. . View in PubMed
Brain stem compression secondary to adipose graft prolapse after translabyrinthine craniotomy: case report Neurosurgery. 1994 Sep; 35(3):521-3; discussion 523-4. . View in PubMed
Extradural temporopolar approach to lesions of the upper basilar artery and infrachiasmatic region J Neurosurg. 1994 Aug; 81(2):230-5. . View in PubMed
Microanatomical study of the extradural middle fossa approach to the petroclival and posterior cavernous sinus region: description of the rhomboid construct Neurosurgery. 1994 Jun; 34(6):1009-16; discussion 1016. . View in PubMed
Microsurgical anatomy of the inner surface of the petrous bone: neuroradiological and morphometric analysis as an adjunct to the retrosigmoid transmeatal approach Neurosurgery. 1994 Jun; 34(6):1003-8. . View in PubMed
The use of lobectomy in the management of severe closed-head trauma Neurosurgery. 1994 Apr; 34(4):628-32; discussion 632-3. . View in PubMed
Progressive visual loss after electrothrombosis treatment of a giant intracranial aneurysm: case report Neurosurgery. 1994 Mar; 34(3):548-50; discussion 551. . View in PubMed
A statistical analysis of factors related to symptomatic cerebral vasospasm Acta Neurochir (Wien). 1994; 127(1-2):27-31. . View in PubMed
Life-threatening reactions to propofol Neurosurgery. 1993 Dec; 33(6):1116-7. . View in PubMed
Complications of hypervolemic therapy J Neurosurg. 1993 Nov; 79(5):798-800. . View in PubMed
Cardiac performance enhancement from dobutamine in patients refractory to hypervolemic therapy for cerebral vasospasm J Neurosurg. 1993 Oct; 79(4):494-9. . View in PubMed
The significance of subarachnoid hemorrhage after penetrating craniocerebral injury: correlations with angiography and outcome in a civilian population Neurosurgery. 1993 Apr; 32(4):532-40. . View in PubMed
Application of photodynamic therapy to the treatment of atherosclerotic plaques Neurosurgery. 1993 Mar; 32(3):438-43; discussion 443. . View in PubMed
Monitoring of infectious intracranial aneurysms by sequential computed tomographic/magnetic resonance imaging studies Neurosurgery. 1993 Jan; 32(1):45-9; discussion 49-50. . View in PubMed
Diffuse arteriovenous malformations: a clinical, radiological, and pathological description Neurosurgery. 1992 Nov; 31(5):863-8; discussion 868-9. . View in PubMed
Hematogenous factors and prediction of delayed ischemic deficit after subarachnoid hemorrhage Stroke. 1992 Oct; 23(10):1404-9. . View in PubMed
Age related alterations in the response of the pial arterioles to adenosine in the rat Mech Ageing Dev. 1992 Sep; 65(2-3):257-76. . View in PubMed
Unilateral acoustic neuromas in childhood without evidence of neurofibromatosis: case report and review of the literature Am J Otol. 1992 Jul; 13(4):318-22. . View in PubMed
Translabyrinthine approach for removal of medium and large tumors of the cerebellopontine angle Clin Neurosurg. 1992; 38:589-602. . View in PubMed
Unruptured intracranial aneurysms: seizures and antiepileptic drug treatment following surgery J Neurosurg. 1991 Sep; 75(3):371-3. . View in PubMed
Cardiac performance indices during hypervolemic therapy for cerebral vasospasm J Neurosurg. 1991 Jul; 75(1):27-31. . View in PubMed
Management of intraoperative rupture of aneurysm without hypotension Neurosurgery. 1991 Apr; 28(4):531-5; discussion 535-6. . View in PubMed
Recurrent intraparenchymal hemorrhages from angiographically occult vascular malformations J Neurosurg. 1990 Aug; 73(2):174-80. . View in PubMed
Induced hypertension and hypervolemia for treatment of cerebral vasospasm Neurosurg Clin N Am. 1990 Apr; 1(2):357-65. . View in PubMed
Scintigraphic detection of atherosclerotic plaques in rabbits with 111In-labeled hematoporphyrin derivative Int J Rad Appl Instrum B. 1989; 16(5):511-7. . View in PubMed
Retrolabyrinthine transsigmoid approach to basilar trunk and vertebrobasilar artery junction aneurysmsTechnical note. J Neurosurg. 1988 Sep; 69(3):461-6. . View in PubMed
Hematoporphyrin uptake in atherosclerotic plaques: therapeutic potentials Neurosurgery. 1988 Sep; 23(3):307-12. . View in PubMed
Tumors of the cerebellopontine angle: combined management by neurological and otological surgeons Clin Neurosurg. 1988; 34:457-66. . View in PubMed
XerostomiaA treatment feasibility study in dogs. Arch Otolaryngol Head Neck Surg. 1986 Sep; 112(9):976-7. . View in PubMed
Dilantin-induced long-term bilateral total external ophthalmoplegia J Clin Neuroophthalmol. 1986 Mar; 6(1):22-6. . View in PubMed
Ruptured intracranial aneurysms during pregnancyA report of four cases. J Reprod Med. 1986 Feb; 31(2):139-47. . View in PubMed
Translabyrinthine removal of cerebellopontine angle meningiomas Neurosurgery. 1985 Oct; 17(4):620-5. . View in PubMed
Evaluation of cerebrospinal fluid rhinorrhea by metrizamide computed tomographic cisternography Neurosurgery. 1985 Jan; 16(1):54-60. . View in PubMed
High dose glucocorticoids in the management of severe head injury Neurosurgery. 1984 Oct; 15(4):497-501. . View in PubMed
Computed tomographic guidance stereotaxis in the management of lesions of the third ventricular region Neurosurgery. 1984 Oct; 15(4):502-8. . View in PubMed
Long-term results of extracranial to intracranial bypass for ischemic vascular disease West J Med. 1984 May; 140(5):814. . View in PubMed
Surgical considerations in treatment of intraventricular cysticercosisAn analysis of 45 cases. J Neurosurg. 1984 Feb; 60(2):400-7. . View in PubMed
Acute traumatic vertebral arteriovenous fistula: balloon occlusion with the use of a contralateral approach Neurosurgery. 1984 Feb; 14(2):225-9. . View in PubMed
Effect of heparin reversal following endarterectomy in an atherosclerotic animal model Bull Clin Neurosci. 1984; 49:52-62. . View in PubMed
Hemodynamic effects of pentobarbital therapy for intracranial hypertension Crit Care Med. 1983 Sep; 11(9):697-701. . View in PubMed
Carotid occlusion in cysticercosis Neurology. 1983 Aug; 33(8):1078-80. . View in PubMed
Natural history of microprolactinomas: six-year follow-up Neurosurgery. 1983 Feb; 12(2):180-3. . View in PubMed
Transcallosal, interfornicial approaches for lesions affecting the third ventricle: surgical considerations and consequences Neurosurgery. 1982 May; 10(5):547-54. . View in PubMed
Pitfalls in the diagnosis of head injury Clin Neurosurg. 1982; 29:288-99. . View in PubMed
Intravenous nitroglycerin for the treatment of chronic cerebral vasoconstriction in the primate J Neurosurg. 1981 Dec; 55(6):865-8. . View in PubMed
Carotid endarterectomy: technical improvements Neurosurgery. 1980 Oct; 7(4):309-12. . View in PubMed
Traumatic dural arteriovenous fistula supplied by scalp, meningeal, and cortical arteries: case report Neurosurgery. 1980 Jun; 6(6):670-4. . View in PubMed
A simple, inexpensive technique for accurate mass localization by computerized tomography: technical note J Neurosurg. 1980 May; 52(5):733-5. . View in PubMed
Carotid-cavernous sinus fistulas and venous thrombosis AJNR Am J Neuroradiol. 1980 Mar-Apr; 1(2):141-8. . View in PubMed
Microvascular bypass procedures for ischemic cerebrovascular disease Bull Los Angeles Neurol Soc. 1980; 45:40-4. . View in PubMed
Neurosurgery-epitomes of progress: microsurgical treatment of ischemic cerebrovascular disease West J Med. 1979 Nov; 131(5):426-7. . View in PubMed
Gradual carotid artery occlusion in the treatment of inaccessible internal carotid artery aneurysms Neurosurgery. 1979 Oct; 5(4):417-21. . View in PubMed
Total morbidity and mortality rates of patients with surgically treated intracranial aneurysms Neurosurgery. 1979 Feb; 4(2):125-8. . View in PubMed
The effects of primary elevation of cerebral venous pressure on cerebral hemodynamics and intracranial pressure J Surg Res. 1979 Feb; 26(2):101-7. . View in PubMed
Treatment of patients with neurological deficits associated with cerebral vasospasm by intravascular volume expansion Neurosurgery. 1978 Nov-Dec; 3(3):364-8. . View in PubMed
The effect of temperature on cerebrovascular resistance and cerebral metabolism in the primate J Surg Res. 1978 Aug; 25(2):105-10. . View in PubMed
Vascular dynamics of an experimental cerebral arteriovenous shunt in the primate Surg Neurol. 1978 Jul; 10(1):34-8. . View in PubMed
Computerized tomography in Reye's syndrome: evidence for pathological cerebral vasodilatation Neurosurgery. 1978 May-Jun; 2(3):201-4. . View in PubMed
Metastatic spinal cord tumors Clin Neurosurg. 1978; 25:495-503. . View in PubMed
Diagnosis and treatment of postoperative cerebral vasospasm Surg Neurol. 1977 Oct; 8(4):286-90. . View in PubMed
Epidermoid cyst of the third ventricle Surg Neurol. 1976 Mar; 5(3):164-6. . View in PubMed
Topical lidocaine in treatment of cerebral vasospasm Surg Neurol. 1975 Jul; 4(1):13-6. . View in PubMed
Steven L. Giannotta M.D., Chair of Neurological Surgery, joined the Department of Neurosurgery at USC in 1980.

His research interests have always been related to cerebral blood flow and cerebral protection from ischemia. Based on some preliminary studies done in primates early in his career it was discovered that cerebral blood flow could be augmented by various manipulations of the cardiovascular system. This resulted in the adaptation of such techniques in the clinical realm especially as an effective means of counteracting the ischemic effects of cerebral vasospasm. This program ultimately evolved into what has come to be recognized as hyperdynamic therapy. Subsequently his clinical interests have related to various surgical approaches to intracranial vascular and cranial base neoplastic disease. Recently his attention has turned to looking at ethnic differences in the presentation of cerebral vascular disorders.

Dr. Giannotta has gained recognition for his work in cerebrovascular disease of the brain and spinal cord. He has surgically treated over 1000 intracranial aneurysms. In conjunction with his associates Dr. Giannotta has developed a comprehensive approach to the gamut of cerebrovascular conditions. Techniques utilized in this comprehensive program include but are not limited to microsurgical clip ligation for aneurysms, coil embolization for aneurysms, microvascular excision, embolization, stereotactic radiosurgery using the Gamma Knife for arteriovenous malformations, carotid endarterectomy and extracranial to intracranial bypass procedures for cerebrovascular occlusive disease.

Dr. Giannotta also has an interest and special expertise in surgical approaches to the cranial base. He has surgically removed more than 400 acoustic neuromas and along with several colleagues in otolaryngology has developed a team approach to complex cranial base lesions including acoustic neuromas, meningiomas of the cranial base, complex aneurysms that require cranial base approaches and other benign conditions affecting the base of the brain and skull. Complex conditions may require several modes of therapy including surgical excision, embolization, and stereotactic radiosurgery using the Gamma Knife and Cyberknife.

Dr. Giannotta earned his medical degree and did his residency at University of Michigan.

He is involved in many local, national and international committees and organizations.