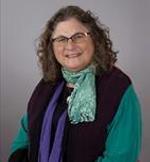 Toinette Frederick
Associate Professor of Research Pediatrics
Pediatrics
HRA 300 1640 Marengo
Health Sciences Campus
Los Angeles
Contact
Society for Pediatric Research: Membership, 2013
Brandeis University: Summa Cum Laude, 1974
Brandeis University: Dean's List, 1972-1974
Internalized HIV-related stigma in women of color obtaining care at an HIV specialty center in Los Angeles County, California AIDS Care. 2022 Oct 19; 1-5. . View in PubMed
Determinants of COVID-19 vaccine acceptability among older adults living with HIV Medicine (Baltimore). 2022 Aug 05; 101(31):e29907. . View in PubMed
Risk for Speech and Language Impairments in Preschool Age HIV-exposed Uninfected Children With In Utero Combination Antiretroviral Exposure Pediatr Infect Dis J. 2018 07; 37(7):678-685. . View in PubMed
Longitudinal Evaluation of Language Impairment in Youth With Perinatally Acquired Human Immunodeficiency Virus (HIV) and Youth With Perinatal HIV Exposure J Pediatric Infect Dis Soc. 2016 Dec; 5(suppl 1):S33-S40. . View in PubMed
Systemic Immune Activation and HIV Shedding in the Female Genital Tract J Acquir Immune Defic Syndr. 2016 Feb 01; 71(2):155-62. . View in PubMed
Impact of Hepatitis C Virus on the Circulating Levels of IL-7 in HIV-1 Coinfected Women J Acquir Immune Defic Syndr. 2016 Feb 01; 71(2):172-80. . View in PubMed
Newborn Hearing Screenings in Human Immunodeficiency Virus-Exposed Uninfected Infants J AIDS Immune Res. 2016; 1(1). . View in PubMed
Meconium Atazanavir Concentrations and Early Language Outcomes in HIV-Exposed Uninfected Infants With Prenatal Atazanavir Exposure J Acquir Immune Defic Syndr. 2015 Jun 01; 69(2):178-86. . View in PubMed
Alteration of select gene expression patterns in individuals infected with HIV-1 J Med Virol. 2014 Apr; 86(4):678-86. . View in PubMed
Evaluation of risk for late language emergence after in utero antiretroviral drug exposure in HIV-exposed uninfected infants Pediatr Infect Dis J. 2013 Oct; 32(10):e406-13. . View in PubMed
Association of HIV clinical disease progression with profiles of early immune activation: results from a cluster analysis approach AIDS. 2013 Jun 01; 27(9):1473-81. . View in PubMed
The effect of prenatal highly active antiretroviral therapy on the transmission of congenital and perinatal/early postnatal cytomegalovirus among HIV-infected and HIV-exposed infants Clin Infect Dis. 2012 Sep; 55(6):877-84. . View in PubMed
Permissive and protective factors associated with presence, level, and longitudinal pattern of cervicovaginal HIV shedding J Acquir Immune Defic Syndr. 2012 May 01; 60(1):99-110. . View in PubMed
Language impairment in children perinatally infected with HIV compared to children who were HIV-exposed and uninfected J Dev Behav Pediatr. 2012 Feb; 33(2):112-23. . View in PubMed
Methicillin-Resistant Staphylococcus aureus Infections in Human Immunodeficiency Virus-Infected Children and Adolescents AIDS Res Treat. 2012; 2012:627974. . View in PubMed
Activation of CD8 T cells predicts progression of HIV infection in women coinfected with hepatitis C virus J Infect Dis. 2010 Mar 15; 201(6):823-34. . View in PubMed
Factors associated with prevalent hepatitis C infection among HIV-infected women with no reported history of injection drug use: the Women's Interagency HIV Study (WIHS) AIDS Patient Care STDS. 2009 Nov; 23(11):915-23. . View in PubMed
Correlates of perinatal depression in HIV-infected women AIDS Patient Care STDS. 2009 Feb; 23(2):101-8. . View in PubMed
Epidemiology of Pneumocystis colonization in families Clin Infect Dis. 2008 Apr 15; 46(8):1237-40. . View in PubMed
Evaluating the impact of hepatitis C virus (HCV) on highly active antiretroviral therapy-mediated immune responses in HCV/HIV-coinfected women: role of HCV on expression of primed/memory T cells J Infect Dis. 2006 May 01; 193(9):1202-10. . View in PubMed
CD4 T-lymphocyte counts and Pneumocystis carinii pneumonia in pediatric HIV infection JAMA. 1991 Apr 03; 265(13):1698-703. . View in PubMed
Toni Frederick, PhD, MSPH
Associate Professor of Research Pediatrics

Dr. Frederick received her PhD in Epidemiology from the UCLA School of Public Health in 1989. She joined the Department of Pediatrics, MCA Program in October 2004 as an Assistant Professor and has continued her liaison work with the LAC DHS HIV-Epidemiology program, the Urban Prevention Collaborative (UPC), and the HIV Prevention Planning Committee. She is currently part of the MCA Research team responsible for overseeing MCA's data management program, analyzing data, writing papers, and interfacing with the Keck School of Medicine Information Systems. She is Principal Investigator of Pediatric HIV/AIDS Cohort Study (PHACS) Surveillance Monitoring for ART Toxicities Study in HIV-uninfected Children Born to HIV-infected Women (SMARTT). She is particularly interested in the prevention of perinatal HIV infection both nationally and internationally.